Rescue Animals, Wildlife Rehabilitation and Zoo Animals get  help with Tellington TTouch Techniques too!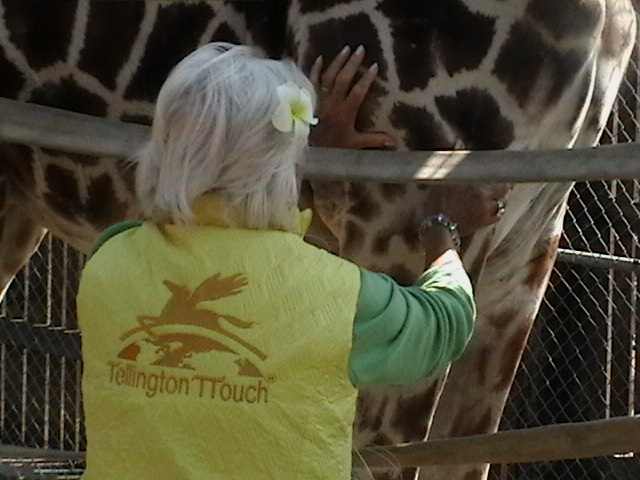 TTEAM/TTOUCH has been used to help a variety of non-domestic animals including: Primates, Foxes, Swans, Skunks, Bears, Badgers, Coyotes, Wolves, Whales, Lions, Tigers, Giraffe, Elephants & so many others.
TTouch has been used in many zoo's and wildlife rehabilitation centers around the world for over 20 years.  Programs using TTouch has helped   increase body awareness so the animals can be handled more easily for routine procedures, and enhancing wellness.
The many features that help domestic animals through using TTouch are also helpful with wildlife.
Watch the beauty, gentleness and effectiveness of TTouch in action with Tellington TTouch Practitioners in training as they work with rescued animals of many different species in this video:
Want to learn TTouch but don't live close by?
Do you have questions? Not sure if you are doing the circles right, or need help knowing what to do next with your animal?
Try a Skype session using video conferencing and I will coach you through what to do. With live video conferencing I can see what and how you are doing the TTouches and help you so you can help your animal! This is a great way to learn TTouch basics when you can't travel to see me in person. Contact me to set up a Complimentary Get Acquainted Call so we can access where to start. sandy@onehearthealingcenter.com
Learn more about using TTouch:
About TTouch
Companion Animals
Horses
People
From a Veterinarian
Top of Page