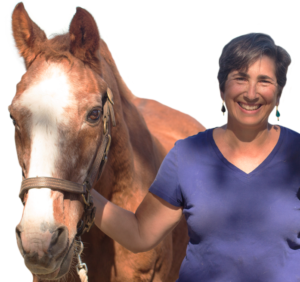 Are you ready to step through your fears and become the leader you were born to be in your life?

Unlock your Soul's Purpose
Enhance Your Ability to Thrive
Express of your Unique, Divine Gifts

Are you Ready to Live Life on Your Personal
Leading Edge of Growth?
Apply to see if you qualify for a complimentary Before and After Vision Consult with Sandy Rakowitz.
We'll talk about where you are right now in your life, work, business – your Before.  Then we will clarify where you want to be – your Vision of where you want to go and how you want to be in your life After working together.
I'll identify the missing steps to get you to where you want to go that you may not be able to see and that keeps you stuck. 
Together we'll paint a vision of where you want to be. 
You can thrive, live your soul's path authentically, unveil your gifts and create a NEW Trajectory of your life, the life of your dreams…
…just as I have, just as my clients are doing.
So let's see if you're a good fit. If so, I will invite you to coach with me so you can thrive and prosper more fully.
At the end of this consult one client said she felt like she had won a golden lottery ticket and, that this one consult was worth more than many programs put together. 
Ready?
* Click here to request a your Before & After Vision Consult with me now.

In your email, 
* Give me three days and times in the next week where you are available
* Let me know the #1 challenge you have that is stopping you from living the life you want.
I look forward to supporting you on your journey and talking soon.


What people are saying about coaching with Sandy:
"I'm having huge breakthroughs. Since the death of my husband less than a year ago, I am not debilitated with grief anymore.
I am able to speak in new ways. I can speak my truth without fear.   I'm having positive conversations I've not been able to have before.   
I am hearing spiritual beings again.  It's been years.
I am getting amazing feedback about how I seem to people who've known me a long time. I am going in the direction I want now. "
~ Penny, Nashville, TN

"I recognize I will Forever handle things differently. I stopped my panic. I felt my emotions.  I made decisions differently.  Even regarding money which has been a struggle previously."
~ Emily, Paynesville, OH

"Normally I absorb too much from others. Today, for the first time while talking with my ex, I had boundaries in a way that was new, and has not been normal for me. I was not overly connected.   It was very calming."
~ Lynn, Silver Spring, MD

"I am gaining a deeper understanding of and embracing the "process" of animal communication.  These are skills which I can now replicate instead of it being happen stance one-off phenomenon.
I have become so much more confident and "out" about owning this as one of my gifts.  I appreciate being able to "show up" as myself with a group of like-minded people where I don't have to "edit" myself for fear of being thought of as a nut.  This has been a true blessing.  It has cost an enormous amount of energy in my life to always cautiously hide the very essence of who I am."
~ Lori, Vashon Washington

"I have always felt like I have been an 'Accidental Intuitive.'  Now I am feeling it is easier and easier to tap into my knowing, and feel competent.
I am talking with people and sharing more.  I am getting positive feedback vs. being invisible. I am dreaming and remembering my dreams for the first time in years.
~ Alicia, Charlottesville, VA 
Ready to move forward  and Thrive, just as these clients have been?
* Click here to request a Complimentary Before & After Vision Consult with me now.
About Sandy Rakowitz
Founder & Spiritual Director of award winning One Heart Healing Center, Sandy is a coach and consultant with a passion for human – animal – spiritual connections across dimension.
She guides heart-centered spiritually minded animal lovers, conscious wellness professional and entrepreneurs and those ready to step into their full potential to express their mojo and magic for the highest good of all.
Her clients make a positive difference in the world living their purpose and passion through innovative, creative expression.
www.OneHeartHealingCenter.com