About Akashic Record Readings
& Healing Consults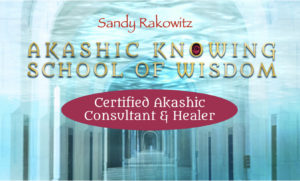 In 1:1 Akashic Record Consults clear accumulated pain, release of outdated, constricted beliefs, turn grief and challenging emotions into fuel for forward motion, transform deeply held stuck patterns, understand more about your soul's purpose.
The Akashic Records accesses the library of your soul's experiences across time and space with your own record keeper Guides & wise Healing Masters.
In these empowering, life changing Akashic Record Consults and Healings you receive access into the wisdom, clarity, healing and insightful perspectives available to you through your personal record keepers and healing masters.
Click Here to Book Now so you can Experience
these Profound Healing Energies for yourself!
This will take you to the payment page. Once paid, an email is sent
with the calendar link and you can set up your appointment.
Click the video to hear what to expect in an Akashic Reading


Here are some of the topics in which people seek out readings;
Reconnect with Your Divinity and Purpose

Discover more about your Soul's Plan

Release and clear accumulated pain

Find out what is your next edge of growth.

Release hidden beliefs, outdated patterns, blocks and constrictions.

Get support and healing in releasing that which no longer serves you on your true path.

 

Money Blocks & Financial Issues
Unique Talents, Gifts, Strengths

Skills or soul aspects that are latent, hidden and needing awakening

How your past has influenced your present life, Clearing & Updating

Lessons needing to learn and complete

Vows you have made that are blocking you & best ways through

Cultivating Self Worth

Most important Soul Wisdom for you to learn this lifetime

Activating your gifts and talents that may have been hidden 

Access the Soul of Your Business- learn about the leading edge of your business
Bask in the life changing, healing, high vibrational energies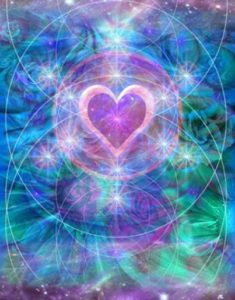 in an Akashic Record Reading and Healing.
Akashic Record Readings and Healings
One – 55 minute, Personal, Private, 1:1 Akashic Consult
$275  Buy, and schedule now
Read the buzz below to see what people are saying about working with Sandy Rakowitz.
Stunning Beautiful, Assuring and Consoling
"The Akashic Reading with Sandy was stunningly beautiful, reassuring and consoling.  I felt peaceful, joy, stability, confidence, truth and clarity.  I am recognizing and understanding myself more than ever and I like myself more."
~ Kris O., Colorado


Valuable Insights and Practical Suggestions
"My Akashic record reading with you was totally amazing! Your words resonated with me on a very deep level and I gained many valuable insights. 
During the reading, I could genuinely feel the love from the other side coming into my heart. What a beautiful and powerful experience!
What I learned about myself and my soul purpose was truly fascinating. 
A pleasant surprise was receiving the practical suggestions on what I can do each day in order to stay connected to my higher purpose, take better care of myself, and be of more service to others.
Your reading was deeply comforting and life changing. 
For anyone looking to understand and align more fully with their purpose, I recommend that they give themselves the gift of Akashic record readings with you."
~ Val Dawson, LCSW, Arizona


Accuracy and Clearing a Haunting Past
It was a pleasure to have worked with you in the Akashic Records.  I am affirming your accuracy and clearing of a haunting past that would not disperse with other modalities.  You brought this happening into the forefront and addressed it with professionalism.  I felt very comfortable throughout the consult.  
I was honestly surprised at the ease of how you brought this out into the open immediately and how accurately you knew of the surrounding factors to clear this completely.  I am impressed with you and all you do.  Thank You, ~ Jean Marie K., FL


Depth, Clarity and Ongoing Breakthroughs Exceeding My Expectations
"My Akashic Records reading with Sandy brought depth and clarity to my understanding of issues I've struggled with for decades.  Further, I was given powerful tools for resolving these once damaging issues, and freeing myself to move forward in my life.  
Skilled, knowing, non-judgmental, compassionate, heart centered, at home in this sacred healing dimension, Sandy is all this and more.  I am blessed to work with her.  She's an Angel here to guide and support us through these uncharted times.
I continue having huge breakthroughs in coaching with Sandy.  Since the death of my husband less than a year ago, I am not debilitated with grief anymore.
I am able to speak up in new ways. I speak my truth, without fear.   I'm having positive conversations I've not been able to have before.   
I am hearing spiritual beings again.  It's been years since I have been able to do so.
I am getting amazing feedback about how I seem to people who've known me a long time. I am going in the direction I want now. 
Thank you, Sandy.  I was anticipating I'd get a lot from our work together, but this has exceeded my expectations immeasurably!   Onward! Inward! ~ Penny C., Nashville, TN


A Powerful Reset
My Akashic Reading with Sandy was an energetic awakening! Sandy was so welcoming – I instantly felt safe, comfortable, present, warm, joyful & attuned to possibility. 
I connected with my total aliveness, a field of deliciously dimensional possibility, and a LOT of enthusiasm and excitement about being HERE NOW. 
Lots of effortless (& very helpful) dot-connecting got to happen in that creative space. 
The whole reading was a powerful re-set, which left me very inspired. 
Sandy is wonderful! I felt that she knew exactly what she was doing. She is a wise, magical & loving practitioner."  ~ Sarah, Brooklyn, NY


Giving To Myself instead of Over-Giving To Others
I used to say I was an 'Accidental Intuitive.'  Now I am feeling it easier and easier to tap into my Intuitive Knowing and feel Competent since starting the Multidimensional Program with Sandy. 
I am talking with people and sharing again, being visible – and getting positive feedback vs being invisible. I am dreaming again, remembering my dreams, and able to take action for the first time in years. 
I used to over-give and then got burnt out on caring for others.  Now I am giving to myself in ways I haven't been able to, ever."  ~Alicia W. Charlottesville, VA


New Alignment and Awareness
I recently had the privilege to have an Akashic Records Reading with Sandy. 
The experience was very opening and formed an alignment in me that I hadn't experienced before.  This brought a new perspective and awareness of my life's longings.
This was a very opening, powerful, energetic, heartfelt and sacred experience for me.  Sandy is an extremely grounded and heart-centered healer.   ~D. Hart, Austin, Texas


Courageous Sharing
"Heartworkers, please take a look at this beautiful & COURAGEOUS livestream by Sandy Rakowitz who recently lost her Dad!!!  The way she is using artwork to soothe her soul and move through her grief is inspirational.
Your bravery and courage to share with us, even through your time of grief and loss is SO inspiring. ?  Thank you for sharing your light and showing all of us that there can be calm, strength and presence, even through times of loss.   Thank you for sharing yourself with the world Sandy! I love hearing about your work helping animals and their humans.
Oh, hearing you say "…how is it that I can recognize my Dad living in me and through me?" – this brings me to tears, it's so beautiful."  ~ Maritza P, San Antonio, Texas


Forever handling things differently in my life
"Since working with Sandy, I recognize I will Forever handle things differently in my life. I stopped my panic. I felt my emotions.  I am making decisions differently – even regarding money which has been a struggle previously."
~ Emily J., Paynesville, OH


New Boundaries
"Normally I absorb too much from others. Today, for the first time while talking with my ex, I had boundaries in a way that was new, and has not been normal for me. I was not overly connected.   It was very calming to have new boundaries. I appreciate our work together."
~ Lynn P., Silver Spring, MD


I am Finding My Voice
"The biggest take away I'm having from these Covid19 times and our sessions is that I'm finding my voice, I'm more comfortable with my voice and I am learning to advocate for myself in a positive way."
~Katrina T., Coachella Desert, CA


Schedule your empowering, life transforming Akashic Consult Now – Click Here