Animal Communication
with Business Development Mastery Program
Become a Professional Animal Communicator
Develop Your Heart & Soul Centered Business
Expand your Animal Communication Skills
4 month Certification Program, Level 1, Online
This certified training program holistically includes everything you need to start and run a successful heart & soul centered business as an animal communicator or woman entrepreneur in the healing arts.
Your animal communication gifts and unique ways
of connecting and communicating with animals
is at the core of your business, and the highlight.
This program expands your Soul's Gifts with Animal Communication
to include the Soul of  Your Business
with Heart & Soul Centered Business Strategies.
One time payment $2,697.00


For Four Easy Payments of $697.00 email Sandy@OneHeartHealingCenter.com
Heart & Soul Business Strategies for Animal Communicators are Important because:
Studies show that 80% of small businesses fail in the first 2 years.
Only 10% of successful business owners write down their vision and focus on business development
Only 1% of those businesses are truly successful.
Sandy Rakowitz, is in the top 1% of
Professional Animal Communicators
who has built a 6 figure business.
She leads you through this empowering program
so you can Learn to Thrive
with the tools to be in the 1%
of successful Animal Communication businesses.
You will be lead Step-by-Step to:
Quickly start with paying clients
Attract clients with confidence and thrive as you grow your business
Learn to spotlight your specialties that highlight your personal gifts, strengths, expertise
Create an innovative, fulfilling business with meaning and purpose
Shave off years of hard work, and precious time, with step-by-step processes
Get Empowered.
Be lead through steps where most get stuck:
Create a Heart and Soul Centered Business Strategy that makes sense for your heart,
and stays true to your values.
Learn practices to generate an income for thriving successfully – in your heart, with the animals, humanity, and with money in your bank account.
Learn the Truths about what you REALLY need to Start Up
& maintain a strong business.
"I highly recommend Sandy Rakowitz's class to anyone interested in communing with horses/animals. She is world renowned, and such a multi-talented Lady. She's also a former BBSH teacher.

She has authored and created her own programs for decades – in short, she's one Magic lady! You don't want to miss this one."

~Joy Adler, Graduate and Department Head of Advanced Studies, BBSH, FL; Dean of N.Y.C Barbara Brennan School of Healing
Get Walked through Setting up
Core Strategies:

Set up your Pricing that is just right for you
How to Get Payments and Payment Processing
Strategies for Attracting Clients
Develop a Signature Program
Website Myths and what to do instead
Set Up Policies to create a strong business that supports magical, transformational experiences
Finding a Purposeful Path
"I am finding a purposeful path with intention instead of wandering randomly, with a bigger sense of connection.  I see these connections have opened me up to feel so much.  These connections are more important that we may have realized."
~ Kris Otto, Colorado, Animal Communicator & Spirit Animal Paintings
For Four Easy Payments of $697.00 email Sandy@OneHeartHealingCenter.com
Building a Business is more than
business strategies.
Learn to let go of perfectionism and overwhelm
in starting and building a business.
Clear Sabotage Blocks
Cultivate Your Mind Set for Success
Follow Steps to Find your Flow Forward instead of staying stuck and blocked
Develop Rapport Building Communication with your people
Discover and cultivate your unique gifts & ways to be in business
The heart and soul of your business is more than the techniques you offer
Know Your Animal Communication Story to find the WHY you want to be an Animal Communicator, and Why Be In Business
Meet Your Unique Spiritual Animal Guide Advisory Board specific for your Business

 

Determine how best work – find your unique format – it is not the one everyone else does
Connect with the 'Soul of Your Business' for Guidance and Direction
Find and Create your Signature Program – A Game Changer for your Income & Impact with Clients
Update Your Money Mindset – Clearing Blocks and Sabotages to Success
Pricing – with ways to grow your pricing
Gain tools to move through common places where most people get stuck when developing a business
(80% of businesses either do not get off the ground, or fail within the first two years)
Business Nuts and Bolts of: Payment, email list, online calendar, social media, making offers & rapport building conversations with your human clients
New Opportunities Opening!
"In working with you Sandy, I have new opportunities opening.  I just taught my first workshop animal communication workshop to a veterinary staff.  We'll do a second workshop next month.  Sandy, this kind of creating has never worked for me before.  THIS IS NEW!"
~ Jana Wagner, Pennsylvania, Animal Communicator
√ Develop, Hone, and Expand your Animal Communication Skills
Practice advancing your communication skills with a variety of animals
Receive Supervision and Coaching with paying clients
Bring forward your particular gifts of sensing, listening and communication
This Transformational Animal Communication Business Program includes:
4 months of Training
Weekly Zoom Group Trainings with
– Business Development Focus
– Animal Communication Skill Expansion
1:1 Private Sessions once a month
for Clarity and Clearing into Your Next Steps.
– Work on specific business needs & clearing blocks
 That's 36 hours of training
Private online Community for Support
To support your animal communication and business mastery, you will get lifetime access to:
Zoom Recordings to download of all live classes and private sessions
Step-by-step Handouts & Checklists with Tips for Animal Communication with heart & soul Business Development

 

Each month you will receive a Guidebook of the teachings of the month
At the end of the program you will receive a gorgeous Work & Guidebook of the program outlining the teachings of the program.
Private FaceBook group with your intimate, supportive and advanced community for business and animal communication support.
√ Certifying you in Animal Communication Methods and solid base of business practices so you can confidently create transformational experiences with your people and animal clients.
For Four Easy Payments of $697.00 email Sandy@OneHeartHealingCenter.com
This has Opened a New Life For Me
"Before this program I would suffer with the grieving process after loosing an animal. Now I have more confidence that there is more than life here on this earth. I know I can go through the pain. I am calmer, and more open, more confident now.

One breakthrough I experienced in working with a client was so heartwarming to feel the peace my client experienced as her beloved animal is nearing it's transition. This process seemed to bring them closer.

Communicating with animals has opened a new life for me. I am starting a new chapter in my life, while helping others."
~ Marlene Piers, California, Animal Communicator In Training; Retired

To become a Professional Animal Communicator Level 1,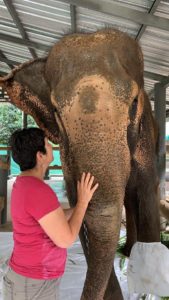 you'll successfully complete:
All Live Group Class Content
Present a Client in group

 or privately

Four 1:1 privates during the 4 month program

 

20 Case Studies with paying clients demonstrating Animal Communication Skill Development and Business Skill Development
Level 1 Certification Forms
Professional

 

Animal Communication Level 1 License Fee paid
Your Professional  Animal Communication License fee of $195 Includes:
* Administration fee
* Certificate of Level 1 Professional Animal Communicator
* Listing as a Professional Animal Communicator on the One Heart Healing Center Website
Join Now:
GROUP BEGINS in August and runs through October, 2021
BONUS MONTH – Join now for two added animal communication classes in JULY
Tuesdays in July and August 8am -10 am
Tuesdays in Sept – Oct. 10am – noon
Begin with your private sessions after enrolling.
All Trainings are On ZOOM
Lifetime access to recordings
For Four Easy Payments of $697.00 email Sandy@OneHeartHealingCenter.com
This program is for:
Those who are interested and hungry to grow personally and professionally.
Those who wish to develop their animal communication skills
Those who want to enhance the bond with their own animals
Those who want to create improved client relationships with both humans and animals
Those who have a desire to grow financially through their business
Those who want to deepen their spiritual connections
Those who want to create a new business and get started
Those who want to clear old patterns and mindsets that block their growth and keep them stuck
Those who want to actively expand how they create their business
Those desiring to give their business 'a lift' and makeover
Those who seek community with other spiritual seekers, life long learners who love animals and are in business
Those who seek innovation in their business development and are not looking for cookie cutter business development
Those who do not want to live a life of regret, but want to take steps now
This program is not for you if you are:
Not interested in growing personally or professionally
Not interested in improving your animal communication skills or the bond with your own animals
Not interested in helping your clients grow to their best abilities
Not invested in the financial growth for you or your business
Not seeking community with other spiritual seekers, life long learners who love animals and are in business
Ok living a life of regrets, and are willing to stay where you are in your business
Frequently Asked Questions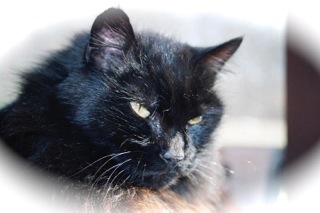 Q: I am just starting out in Animal Communication and don't know what type of business I want, how will this help me?
This will help you clarify what you want, the clearest path and steps to best create your emerging business.  You will shave off years of time getting started.
Q: Can I wait till you offer this again?
If you are drawn to this program, Follow that intuitive guidance NOW.  Each offer, each class and program is unique.  I do not offer cookie cutter work.  The work as it comes through me is always evolving.  While the core of the content consistently stands the test of time with proven success, whoever shows up and what is working its way through into consciousness directs what happens and is offered in each individual class or group.  
Q: I am already in business, will I still benefit?
Yes!  This will help you hone into the depths of your business with more detailed focus, refining and expanding what you currently offer to create stronger even more focused, powerful and impactful work.
Q: I don't have any issues with money, will this still be of benefit for me?
Yes!  Anyone who has to deal with money as part of their business will benefit from clarifying their strengths and clearing hidden and residual beliefs that have slow down your business development growth.
Q: I want to improve my animal communication skills.  I am not sure about the business part.  Why take this program?
You can definitely expand your animal communication skills in this program and benefit from being in the company of professional level communicators.  Even if you do not use the business focused exercises for developing a business, you will benefit immensely in personal growth and development.
I am not sure if I want to keep this as a hobby or create my passion into a business.  Will this program be over my head?
This program will benefit you in clarifying how to best proceed with your hobby, or as a business.  Your animal communication skills can expand exponentially, along with tremendous personal growth.  Mindsets that slow you down or prevent your deepest, truest work – as a hobby or business – will be cultivated.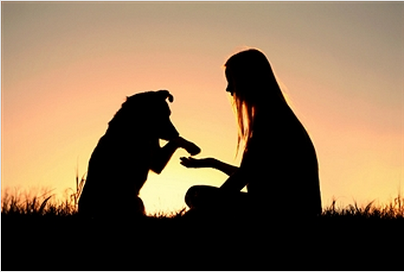 Q: I am not very technical, do I need to due alot of technical computer related tasks in order to create my business?
The key basics you will need is access to email.  For everything else needed, I will guide you through the steps to find the easiest and best route for you and your needs.  You can address everything you need in both the group and in your private sessions.
Q: I have gotten stuck with pricing, and often undercharge for my services, will this program help me?
Yes!  This is very common for women in business.  We address this in many ways from mindset clearing, to being walked through specific steps to creating the pricing just right for you and your offerings, all with tremendous support.  Gaining confidence and a sense of value in you, your gifts and offerings are all part of this program.
Q: My business is not animal communication.  Will I still benefit from this program?
Yes, the entire program can be used for any type of business development, whether or not you are in the pet services or healing industry.  The core business principles ring true for any heart and soul centered business development.  For the Case Study segments, you can bring in a Case Study from your particular type of work.  You, and everyone in the group will be able to learn from your personal business expression and development.
Don't live a life of regrets where you don't follow through on your love with animals and creating just the right programs that express your heart and soul.
For Four Easy Payments of $697.00 email Sandy@OneHeartHealingCenter.com
Through this program you can:
Consider and Expect the Best Possible Outcome.
Turn your doubts into determination and confidence.
Progress in your business development much more quickly than on your own.
Avoid typical business pitfalls.
Learn to create flow, and stay in the evolving growth of your work.
Create transforming experiences.
Step into what is possible for you and your work in the world.
Create the changes you want to make in your life.
Fulfill your heart's desires.
Reach the people and animals you are meant to assist.
Learn ways that your gifts are connected to abundance
and an ever increasing positive contribution to animals and humanity.
Let's make your dreams with animals and business come true.
At the end of the program you will have the opportunity to continue in the Mastermind
for ongoing business and personal development.
Join Us to play an increasingly positive role in being of benefit to animals and their people.
Jump in now instead of waiting, listen to what is calling to you and take action now.
For Four Easy Payments of $697.00 email Sandy@OneHeartHealingCenter.com
This is not a cookie cutter class.  If you are curious and called to this class, enroll now.  Don't wait.  This class will be unique, as is each class.
I stay in the flow of creating and developing my business by following the evolving nature of the work itself, I listen to what is needed and to the group itself as it forms.  This is not stagnant work. 
This helps you tap into the Flow of Infinite Possibilities, connected to the Intelligence of your heart,  accessing your heart's desires, dreams and longings.  This program is based in whole brain learning, not right or left dominated, a balanced tapping into of the best of all of you and your business.
I Can Help My Friends with their Animals
"Before starting this program I kept asking myself, "Can I do this?"   I feel much more confident now then at the beginning of this course.  This was truly an amazing experience to get to know and understand my own animals better.  I see possibilities opening with animal communication.   The more I practice the easier it gets to communicate with animals.  It is a great feeling to be able to communicate with animals. I can help my friends with their animals. One of my biggest breakthroughs has been learning there is life after death."
~Claudia Fritschi, Animal Communicator In Training
About Sandy Rakowitz

Animals Saved Her through connection having felt alone, disconnected and on the fringe.  With the loss of four close family members at by the age of 14, and over twenty deaths as an adult with close friends, animals & family her intuitive, telepathic, psychic and creative heart and soul connection and communication abilities with animals, people and spiritual beings opened.
Now, Sandy mentors women 1:1 in classes and programs to open their own gifts and talents with Animal, Nature & Spirit Wisdoms, unleashing their Creativity and Capacity for Connection with Self, Soul & Source, enhancing Self-Worth & Net-Worth.
Sandy assists people to live to thrive on purpose, turning their dreams into reality.
What people are saying about working with Sandy Rakowitz
You Have Helped me to Find My STRENGTH.
"My life is better, so much better, with you, Sandy Rakowitz in it!   That is so absolutely clear – clear – clear – CLEAR!  You help me keep my life focused and moving forward.  You prod ever so gently.  Through our work together, I have changed.   I have grown.    I have moved forward in ways I would not have expected 10, 20, 30 years ago.   You help me to see myself through changed eyes.    I have no problem seeing my weaknesses.   You have helped me to find my strength when it has felt lost, to see the beauty of my path when my vision felt dimmed, and to recognize the truth — the sincere, gentle and powerful truth — of my passion.   Thank you for being my coach and my friend."
~ Beth Glass, Wheelersburg, Ohio
Making Decisions Differently
"I recognize I will Forever handle things differently. I stopped my panic. I felt my emotions.  I made decisions differently.  Even regarding money which has been a struggle previously."
~ Emily, Paynesville, OH
I can be Myself
"I am gaining a deeper understanding of and embracing the "process" of animal communication.  These are skills which I can now replicate instead of it being happen stance one-off phenomenon.

I have become so much more confident and "out" about owning this as one of my gifts.  I appreciate being able to "show up" as myself with a group of like-minded people where I don't have to "edit" myself for fear of being thought of as a nut.  This has been a true blessing.  It has cost an enormous amount of energy in my life to always cautiously hide the very essence of who I am."
~ Lori, Vashon Washington, Acupuncturist, Animal Communicator
Intuitive On Purpose
"I have always felt like I have been an 'Accidental Intuitive.'  Now I am feeling it is easier and easier to tap into my knowing, and feel competent.

I am talking with people and sharing more.  I am getting positive feedback vs. being invisible. I am dreaming and remembering my dreams for the first time in years.
~ Alicia, Charlottesville, VA
My First NEW Client at New Rates!
"My year is off to a great start so far!  I booked my first client at my new rates last week.  Thank you again for everything, Sandy!  You have been a blessing in my life, and I'm forever grateful for your wisdom and guidance."
~ Doryan Cawyer, Canine Massage , Florida


Setting New Empowered Boundaries, with New Exciting Opportunities Opening 

"I have new opportunities opening.  I just taught my first workshop animal communication workshop to veterinary staff.  We'll do a second workshop next month.  Sandy, this kind of creating has never worked for me before.  THIS IS NEW!  

Toby (my dog,) has been helping me plan the workshops.  I knew little how he would help me when we both first began working with you.  You confirmed to me that Toby had a lot to teach, but this exceeds any imagination I ever had before. 

This is something else that is new and huge for me, I am setting boundries in new ways.  I feel  much freer and happy.  I feel like I now know what it means to be successful with humility.   I don't feel like I have to defend what I'm doing anymore to anyone.  I just know and go with it.   I am SO SO SO happy I took you up on your offer.  I feel like I'm finally "here."  The way becomes clearer every day."
~ Jana Wagner, Animal Communicator, Pennsylvania
For Four Easy Payments of $697.00 email Sandy@OneHeartHealingCenter.com