Learn Animal Communication
Enter a Magical World with Animals
Learn what your animals are saying, feeling, experiencing

Deepen Your Bond with animals

Develop your Intuition

Develop Your Psychic Skills – even if you feel you don't have them!
Gain empowerment in your animal's daily care…
Learn ways to make a significant,
positive difference in the lives of your pets and you together as a team.
Live the best life possible for you and your animals!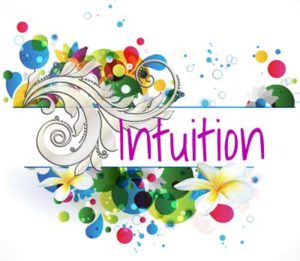 Experience the fun, wonder and magic of talking and communicating with animals!
You get a potent combination of Practice with solid training, experience, support and validation.
Animal Communication Practice with Sandy Rakowitz
Join this course to get volumes of practice in an 8 class home-study series. Sandy creates an especially safe environment for you to develop your skills, get validation, gain trust in your skills and benefit from Sandy's decades of teaching and mentoring.
You are encouraged to be just who you are with all of your intuitive, heart-felt connections with animals and nature…
You will develop your skills while enhancing your connection with your own animals.
You get walked step-by-step in all the how's of learning to communicate with animals.
You will get a range of helpful tools to develop daily practices to support growth for you together with your own animals.   All foundation skills are taught step-by-step.
There is no substitute for teacher guided practice and support.
 I Can Show Up As Myself  
"I appreciate being able to 'show up' as myself with a group of like-minded people, where I don't have "edit" myself for fear of being thought of as a nut for all the information I receive from the animals.  This has been a true blessing.  It has cost an enormous amount of energy in my life to always cautiously hide the very essence of who I am.  This course continues to be an important puzzle piece in moving forward in my life's journey."
~ Lori King, Animal Communicator, Acupuncturist

Learn Step-by-Step – you will be lead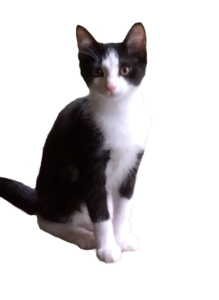 through a foundation series of centering and grounding skills for discovering, tapping into, tuning in, and developing your unique style of communication with animals and nature.
Sandy leads you with clear instructions on developing and honing your animal communication skills.
This program is designed for beginners and has been a favored class for those with more experience and skills in animal communication.
Many people love to take this course multiple times to continue growing their skills, gaining invaluable experience.. Some have repeated the course 2, 3, 4, even 6 times!  They say each time they are able to refine their skills even further, and comment on just how much they love being in the Live Classes.  Many long term friendships among humans have developed through the live course.
You Get —

Invaluable skills that will last your lifetime
Ways to communicate with your pets that most people do not know but long for
Develop your intuitive and psychic skills in connection with animals
Ability to find out what your animals love, don't love, want
Ways to deepen the bond you already have together
Plus, You will also get all this — ($497 Value)
8 Weeks of home-study classes, practice time, coaching and mentoring
Handouts to assist your learning
Certificates for Participants For You (16 hours of Class) upon completion
And a Certificate for your animals who participate in Class!
For less than a typical vet visit, you will learn to communicate in ways
that will last you and your animals a lifetime!
There is More!
Bonuses – you will also receive the following bonuses to help you get started right away – before the live classes begin ($300 Value)
Messages from Beyond Class – to tune in with animals who have passed over, release guilt, and reconnect with important messages just for you from your beloveds
3 Empowering Tutorial Audios to support your adventures in learning animal communication
2 Inspirational Conversations Recordings with Sandy Rakowitz with Animal Communicators using their skills in Unique, Out of the Box Ways.
Animal Communication Creative Journaling in 10 steps- eBook (only available as this Bonus) with The Animal Communication Guidebook as an important resource.
Activating Your Heart & Soul Connection with Animals & beautifully illustrated Companion e-Workbook.
Your Program is in a league all by itself!
"I have taken many animal communication classes before with different instructors. Sandy, your program is in a league all by itself! "
~ Kris Otto, Animal Communicator & Messages from Animal Spirits
Everyone has this ability to connect with their animals more fully,
and Sandy is here to help you access and deepen what is already within each of you, and to help awaken skills that may have been previously undiscovered.
Frequently Asked Questions:
Q: I have multiple animals, not only dogs or cats. Would this help me with exotic animals also?
A: Yes, all the animal communication techniques you will learn the language for any and all species! Dogs, cats, rabbits, Guinea pigs, pot belly pigs, snakes, horses, farm animals are all welcome and will benefit from you learning their language.
Q: I don' have any problems with my animals, can we still benefit from learning animal communication?
A: Yes! Learning to speak the same language will only enhance your understanding, bond, and learning together. Everyone can deepen their connection, bond and learn together more fully.
For More Frequently Asked Questions Click Here
I Love These Classes with Sandy! 
"I love these classes… it's really brought me much closer to my dog.
Now we communicate even better than before! In fact there's a huge difference. Her first reaction was, 'You're talking with me the way I understand?'  It was fabulous."
~ Amy Polinger, Dog Mom & Ballroom Dancer
Once enrolled, you are emailed with your bonuses so you can get started right away with informative self-study bonus classes.
Amazing to Watch and Learn from Class Recordings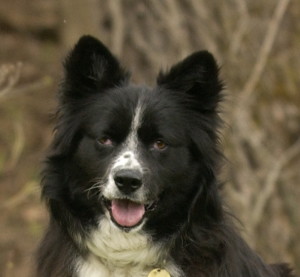 "I love that I can still feel and benefit from the energy of the container that Sandy creates through the classes while watching on video.  It's amazing, really.
And, it was amazing to connect with the dog we practiced with as if I was in real time with everyone, as I followed the video class.
 It was really lovely connecting with this dog. I loved getting validated by the the communications from those in the recording as I had the same sense as everyone else, but wanted to share one variation on a theme, which I thought was really sweet. 
The dog's person responded to sharing this information with her and said, "Thank you so, so much. I've been really working on hearing her more clearly. You just made me cry and warmed my heart."
~ Eve – Group Participant
This program is perfect if you are a:
Beginner as you will learn key foundational steps, specific sequences with Sandy's Awaken Animal Communication steps, and go beyond what you imagined you could do!
Novice, or more experienced with animal communication. Everyone will be able to hone their foundational skills and confidence.  Everyone will deepen and fine tune their intuitive and psychic skills, their connections with themselves, Animals, Nature and Spirit Animal Guides.
I felt so much more confident! 
"I was practicing the skills taught in module 3 about asking questions
while communicating with my dog.  I felt so much more confident
than I ever have before in terms of what questions to ask,
how to ask them; how to stay in the questioning while clarifying
and not jumping to assuming what that meant or trying to solve the issue.
I had never had that level of presence with it before and that felt really good. 
Sandy, thank you for teaching in such a clear way. I really appreciate your approach to teaching animal communication.

Click here for a one time payment
Practicing with the other dogs and hearing other people report back has been really great."
~ Jill Landry, Yoga Teacher
Sandy is an award winning coach, and known internationally for her ability to help people pin-point exactly what is needed to develop their intuitive and psychic animal communication skills.  You will benefit from her three decades of experience teaching, training and supporting transformational connections with animals, self and spirit.
Below Sandy is pictured with one of the awesomely fun, adept, and inquisitive groups she taught in a 2 day Awaken Animal Communication workshop in Charlottesville, VA.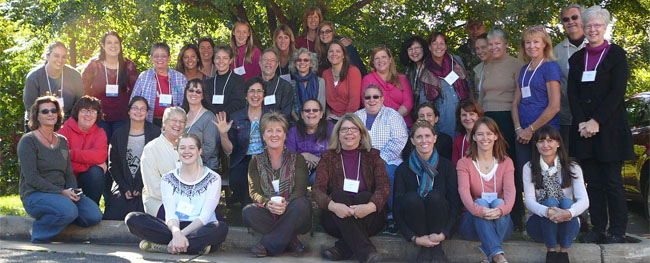 The magic and wonder of Animal Communication, Intuitive and Psychic Skill development, as well as personal and professional growth are at the core of this course which helps you and your animals
Live Your Best Life with 'Animal Communication'.
Join us to develop a strong strategy and foundation of animal communication, and heart evolving life skills, purposeful creative journaling – all in connection with your spiritual purpose, AND your animals.


This package includes many bonuses.
Animal Communication Course Details 
8 Core Curriculum Classes with Live Class Modules Focusing on:
Animal Communication Foundation Skills

Animal Communication Steps

Listening Skills with Animals

New Perspectives with Domestic Animals

Expanding Understanding with the Wild Ones

Connecting with Spirit Animal Guides

Health & Wellness Scanning and Communication

Communication for Change and Transformation – Bridging the Gaps between Animals and People – Negotiations and Solutions

Messages from Beyond – Connecting, communicating and healing with animals no longer in a physical body for deep personal healing, nurturing your heart, and reconnecting with loved ones

Opportunity to Practice with different species of animals during each class
This program is SO much more than only animal communication.  Modules also include:
Supportive Personal Transformative Tools for gaining confidence, and personal self-discovery

Overcoming Common Obstacles

Ways to have more in depth conversations

Tips for Developing Sensory Clarity

Guided Soul Journeys for deep healing and understanding of your personal path

Creative Art Journaling for opening intuition, receiving messages, whole brain learning, heart and mind connections, anchoring messages, and opening your creativity
BONUS – Messages from Beyond Class
The class on Messages from Beyond Uplifted Me
"Wow! I listened to Class on Messages from Beyond and was so moved.
Thank you Sandy for sharing the wisdom that came through from
your dog Haley (who has passed over.) The part that truly touched me the most was when you said that St. Francis also had something to share.  There was so much expressed through your words. This really uplifted me, and now provides me with a new strength to continue my mission as an Animal Chaplain, although I have felt defeated on more than one occasion because of skepticism about what I do.
I have always felt St. Francis by my side as a child, and as an adult. Your words actually explains why I have felt that way. I have also felt my Chico by my side as he was the reason I began this work."
~ Rev. Margie Schneider, Heart-To-Heart All Creatures Ministry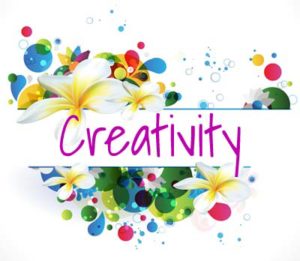 BONUS
Learn the additional transformational tool of Creative Art Journaling:
This helps you develop the skills of receiving information from the animals and unseen worlds.

This develops your mindful awareness skills needed in animal communication.

In Art journaling you practice balancing your logical and intuitive mind, while activating your intuition in connection with your heart that is at the basis of animal communication, personal growth and transformation.

You will get an Art Journaling Materials List

Even if you don't feel you have a creative bone in your body, you will get walked through steps you will find helpful in developing your animal communication skills.
You are invited to join in the soothing, purposeful, creative play with the animals in this totally unique aspect of the program.
Additional Benefits of Flow Writing – and Creative Journaling that is included-
Turn your communications with your animals into creative messages.  You will learn to connect with energies, colors and messages of wisdom while connecting with animals, nature and unseen realms.
The process is soothing, opening, connecting, uplifting, oh so FUN, and surprisingly,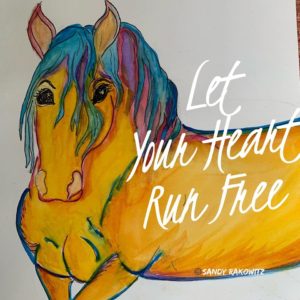 delightfully satisfying.  This practice prompts tremendous awareness, insights.  
Studies show that people doing art are more relaxed, feel less anxious, obsess less, and put things into a better perspective.
Creative art journaling practices are included  in this program for many reasons.
Your stress levels reduce (always a good thing!)

You use both parts of your brain with the logical and intuitive integrated together

The practices help you connect with your heart and your mind, both of which are needed in animal communication.
More About your Bonuses  (Value $1100)
Bonus 1:  Meet 2 extraordinary women leaders in animal communication related fields.  Listen to these delightful, uplifting, insightful conversations between Sandy and these courageous women.
 
Click here for a one time payment 
Register Now and begin diving in
and get started 
About Animal Communication: Animal Communication is a way to enter into a new world and from new perspectives.  It can feel magical, humbling, heart opening, expansive.
You will learn to receive and send information from all of your senses.  You will be connecting gaining a better understanding of the body.  You will gain insights into the world of behaviors. You will be able to understand one another more fully with compassion, gain problem-solving skills, and connect into the core essence of an animal.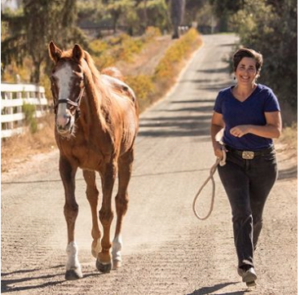 About working with Sandy Rakowitz and benefits you will receive from her unique skills, experience and training:
Sandy's style of teaching, mentoring and training has been refined through decades of personal and professional experiences communicating with thousands of animals, while teaching and mentoring people to tune in and access their natural gifts and abilities.
Her skills were honed while attending the Barbara Brennan School of Healing, the four year professional training program considered to be the world's premier institute and 'Harvard' of Hands-On Healing and Personal Transformation.  Sandy continued with the school as faculty.  This school is dedicated to the evolution of the human spirit. Her training through her ten years with the Brennan School along with decades of private practice and leading groups to learn holistic practices, energy healing and animal communication with horses, dogs, cats and humans offers a depth and scope to her teaching and perspective that is highly regarded and quite masterful.
Sandy has lead people from around the globe in the intimacy and intricacies of understanding the energy sensory system and communicating with animals and nature across time and dimensions.   The Awaken Method of Animal Communication that she has cultivated for three decades.  She integrates the teachings from her beloved horse Ibis, who passed away 11/11/19 at the age of 37 after decades co-creating together.  They continue this powerful collaboration since he has 'lost his physical body wrapper.'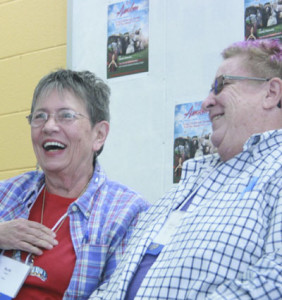 Pictured: Participants in one of the live Awaken Animal Communication Event with Sandy Rakowitz
Sandy has also been a practitioner with Tellington TTouch® for over 30 years, working in depth with horses, dogs, cats, many animal species, and humans.
Sandy works closely with Tellington TTouch founder, Linda Tellington-Jones, collaborating in developing and teaching TTouch-for-You® Online programs.  Linda is known around the world for her extraordinary intuitive wisdom, experience and knowledge with animals, and humans as well!
Sandy brings decades of teaching Brennan Energy Healing Science, animal communication, TTouch, essential oils, in depth spiritual transformational work, and holistic healing experiences into this focused immersion – just for you and your animals – to help you tune in, tap in and turn on your own magical and wonderful abilities – so you can go deeper and further with your own animals, and with those you come into contact – to make a positive difference in the world with your own unique ways.
Are you hearing the call from the animals and nature? 
JOIN IN!   Your life will be richer, deeper and more compassionate, and you will be able to have a much greater impact in the world.
These are important ways of living, and are needed now, more than ever before.
Awaken Animal Communication Weekend Workshop Event pictured below
'The Birthplace' of Living Your Best Life Animal Communication Certification Program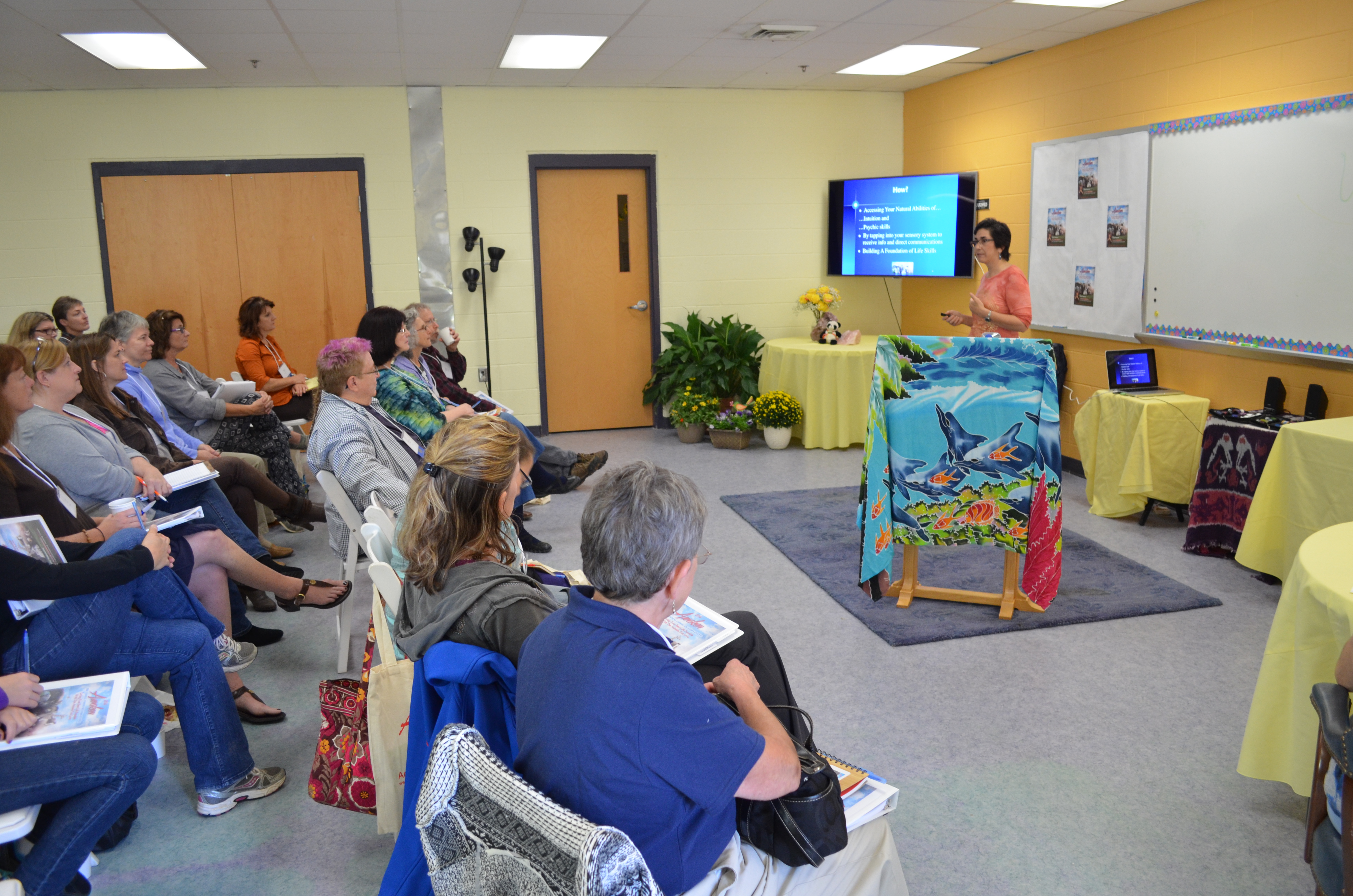 Who Should Attend:
Whether you are just getting started with animal communication and holistic healing modalities, or ready to advance to your next level, this program will offer you a new depth and range of skills.
Many people come to Sandy when they feel stuck in their life, in communicating with their animals, or in some area of their life where they want to move forward, have tried many things, and just can't seem to get going beyond where they are.
Do you have a deep desire to grow and go deeper in your bond, understanding, skills, and sense of connection with your animals?
This program is designed to give you a super charged boost in skill development, accountability, support and empowering experiences.
This program is for those who are being called to the forefront of the Animal Communication and the Holistic Animal Care Movement.
For your own animal care, and for those who are seeking a professional work with animals, or, those who are already working with animals.
Learning these skills helps bring out your personal strengths and gifts.  You will develop a strong strategy and foundation of animal communication, and life skills – while developing your connection with your spiritual purpose in relationship with animals.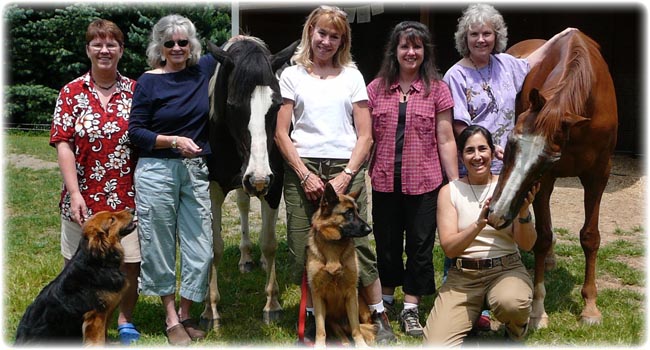 If you love animals,
love learning,
want to deepen your bond together,
understand your animals more fully,
explore your connections with nature, domestic and wild animals,
and desire to grow, and trust yourself more,
this is the program for you!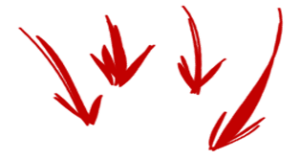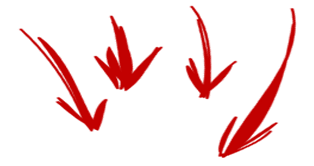 Click here for a one time payment to secure your spot
Understanding Dog Behaviors
Emily started taking these classes to better understand and better help one of the rescue dogs  she had been taking care of.  He presented many behavior challenges.  Hewey was barking alot, very anxious, and had a high amount of energy. He was terrible walking on a leash.  He pulled strenuously on the leash when walked – with all of his 100 pounds.  He was not very adoptable.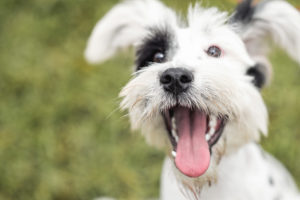 Through this animal communication program she was able to have conversations with Hewey to better understand what was going on from his perspective.
She began to problem-solve issues with Hewey that regular training methods hadn't helped.  She started to understand his anxiety and ways to help him feel calmer and happier.
She discovered things he understood and what he didn't understand about life including the seemingly simple idea of why he needed to be on a leash and what was being asked of him with the leash.
Understanding Hewey from his perspective helped Emily to know why he was behaving as he was. She realized that he wasn't just being 'crazy' or even unreasonable.   She was able to develop new ways to work with him – and their communication between each other developed.
She learned about things he loved to do and she got a new appreciation for his needs.  She saw how his lack of understanding about leash walking combined with his love of movement was impacting all his behavior and was showing up as anxiety and barking.
Instead of feeling frustration at his behavior as she used to, now she understood him and how to help him. 
She began helping him see from a human perspective. He began to understand why people were asking him to do the things they were doing.  She experienced increasing calm from him.  Both Emily and Hewey felt relief in understanding the situation and each other's perspective.  He began walking on a leash without pulling her over.  They began to have fun together.  And, he got adopted!
 Imagine after taking the entire series
how much more you will be able to communicate
with your own animals.  
Imagine how much you could help friends with their animals.  

And picture how much more depth and clarity you can have with your client's animals for those in animal related professions.
Consider the many possibilities of ways
you can enrich your life together!

Join us to experience more understanding
between you and your beloved animals.

Click here for a one time payment to secure your spot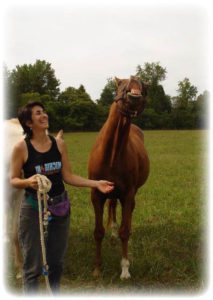 To Living Your Best Life,
with the Animals You Love,
and to your ever deepening, together!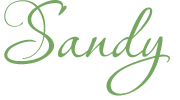 More About Sandy Rakowitz, Your Mentor
Sandy is the founder of OneHeartHealingCenter.com where she has guided and trained animal lovers, animal care professional and those seeking self-empowerment through her content, products and certification programs.
She specializes in Animal Communication, Energy Healing with people and animals, Tellingon TTouch, Essential Oils and channeled holistic healing methods, including her Creative Journaling process and the Awaken Animal Communication Method.
She empowers people to access and develop their natural intuitive instincts and psychic abilities, while awakening their life purpose, along with the animals they love and have loved.


What people saying about working with Sandy….
This work has deepened my ability to commune with my own deepest, true self,
animals and nature.

"Sandy is an amazing teacher who steps away from her ego and teaches me not how to do things her way, but how to find MY way.

My life is better, so much better with Sandy Rakowitz in it!  

She helps me keep my life focused and moving forward.  Through our work together, I have changed.   I have grown.    I have moved forward in ways I would not have expected 10, 20, 30 years ago.   She helps me to see through changed eyes.    I have no problem seeing my weaknesses.   She has helped me to find my strength when it has felt lost, to see the beauty of my path when my vision felt dimmed, and to recognize the truth — the sincere, gentle and powerful truth — of my passion.  

This work has deepened my ability to commune with my own deepest, true self, animals and nature.  Thank you for being my coach and my friend."

~ Beth Glass, Wheelersburg, OH
Gained Confidence to Communicate
with client dogs & her own…
"I enjoyed this Animal Communication class very much. It has given me the confidence to communicate with my own dog and the dogs of my clients so I can help them. I liked that Sandy shared her knowledge and experiences with us. I liked the exercises we did together. I love the fact that she goes deeper into the soul purpose with animals and integrates this with aspects of animal communication."
~ Barbara Iwanga, Pet Sitter, TTouch Practitioner, California

My results were immediate,
measurable and able to be repeated.

"This course was Very Important – even more then I thought possible. I liked the step by step approach best. The results were immediate, measurable and able to be repeated. I learned a lot, more then I anticipated.

Sandy's teaching style is that she's approachable, informative and nonjudgmental. The lessons I learned will become part of my care program."

~ Becky Poisson, Dog Trainer, Tellington TTouch Practitioner, Colorado

You Helped Us Bring Things Into Focus

"Words will never be able to adequately express the depth of my gratitude for your assistance with Gizmo.  Almost from the moment Gizmo came into my life, I've felt a sadness from him, and I've also felt a need to help him heal, even though I didn't know from what.  

So much of what we covered I knew on a deeper level.  I'd been able to figure out and piece things together.  There were a number of things that you helped us bring into focus which now make sense. 

I cannot begin to tell you how much I myself got out of the communications.  This is something I was not expecting.

~ Kim White, Virginia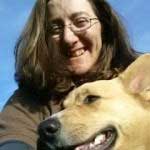 I learned to live from my Heart and to Trust Myself.
I FEEL LIKE I CAN DO ANYTHING.
Sandy is amazingly patient, intuitive and kind. She really knows how to get to the "heart" of the matter, literally, and she can help you get there. She has helped me believe in myself and my natural talents. That it is more than ok and safe to be your best self.
Through coaching with Sandy, I have faced myself and my fears, work through them, which is not so scary after all, and come out the other side. I have learned new animal communication techniques with Sandy, but I have learned SO much more than my expectations ever imagined.
Sandy is real and genuine. I think she is the first person I have worked with that makes me feel like I can, and will do anything I put my heart to. Most of all, I have learned to live from my heart, and to trust myself. In this, I feel like I can do anything.
~ Jana Wagner, Animal Communicator, Pennsylvania
This includes both the live classes, and the home-study.
Join in even if you have to miss any live classes.
See you soon!