BEMER Circle Meetings Registration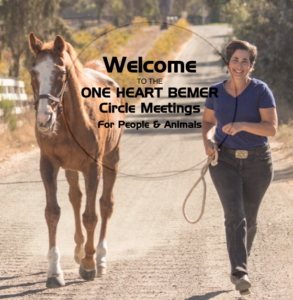 Welcome to the One Heart B E M E R Circle Meetings where you can Connect, Share, Learn, Inspire and be Inspired with your B E M E R experiences for yourself, your animals and business. Â
Let's all see what is possible in using BEMER!
The circle meets on ZOOM so everyone can see one another from around the country. Â

REGISTER BELOWÂ to be notified of the next One Heart Circle Meeting and you will also receive the link to listen in to the audio archives of previous meetings.

Sandy Rakowitz, Independent BEMER Distributor leads  these meetings and brings on special guests for each meeting on specific topics. Â
This is a place for people from across the United States and around the world to share their experiences with their personal and professional uses of B E M E R for themselves, their animals and clients. Â
Please Join us LIVE by registering below so you can see everyone visually and interact.  There is a special magic that happens when people connect and are able to see one another, across the country, and around the world. Â
Meanwhile, once you register, you'll get a link so you can enjoy the archived recordings. Â
Need help? Got questions? Â Please email sandy@OneHeartHealingCenter.com
REGISTER by filling out your information:
Â