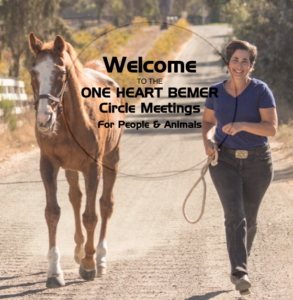 BEMER Meeting ARCHIVES
Learn and be Inspired with your  B E M E R experiences for yourself, your animals and business.  
See what is possible in using BEMER.
Here are One Heart BEMER Circle Meetings recorded live on ZOOM group meetings in 2017-18.
Sandy Rakowitz, Independent BEMER Distributor leads  these meetings and brings on special guests for each meeting on specific topics. 


TO LISTEN TO ARCHIVED RECORDINGS
Scroll down and simply click on the link to listen to each meeting posted below.  
You also have the option to download each audio.


Bemer Stories with People & Animals 12/11/17
Lead by Sandy Rakowitz with Special Guests Linda Tellington-Jones, TTouch Practitioners, and many others (42 min.)  To Listen to BEMER stories with people and animals, use this link: http://bit.ly/BEMERStories1

Using the BEMER Sleep Program – for People 1/15/18
Benefits of the sleep program with specific steps and special tips on using sleep program.  Lead by Sandy Rakowitz with Special Guests Linda Tellington-Jones and Roland Kleger.
Sleep Program 52 minutes – Audio Only- (20 MB)  To Listen use to the BEMER Sleep Program discussion use this link: http://bit.ly/BEMERSleepProgram

Sleep Program, Protocols, Personal Stories with People and Animals – 2/4/18
Meeting hosted by Sandy Rakowitz, introducing Linda Tellington-Jones, Randy Hood, Roland Kleger.  Discussion and sharing how people are using BEMER, programs, levels, and sleep programs, what is working for people, and animals, why BEMER works so well for sleep program.  Also exciting news about meetings, private Facebook group for Linda's downline and senior IBD's (Independent Bemer Distributors)  This was an awesome meeting with tons of invaluable information shared. 
1 hour 12 minutes