Animal Communication
Access Your Intuition With Animals
with Sandy Rakowitz
Ready to explore the magical world of communicating with animals in a language that goes beyond words? Step through the doorway into accessing and developing your natural intuitive gifts.
Join me for an Animal Communication Class in San Luis Obispo!
This is how you can expand, and deepen your connection and bond with your animals far deeper then ever before.

Animal Communication Intuition Access class is a highly experiential process to begin the process of telepathically connecting with animals.

In this class, you will get lead through steps in opening your intuitive senses you can begin to use at home with your animals, or out into the world for your professional animal related business, volunteer work with animals, or in any career with animals.
Join this class today!
We'll meet in magical, beautiful, San Luis Obispo, CA
Is This YOU?
You are a heart-centered, animal lover in any area; Just love walking your dog at the beach, adore dressage, do the hunter-jumpers, eventing, pleasure riding, horse enthusiast or weekend warrior; you love agility, nose work. You're a vet, vet-tech, dog groomer, dog spa owner, meditator, spiritually minded creative, holistic practitioner or lightworker who

loves integrating practical strategies with personal growth - with animals

?​
You want to

explore the unseen, magical world of communicating with animals

that goes beyond words... so you can resolve issues with your animals whether you're already using animal communication or are desiring to

delve into your intuitive gifts

further.
You believe having animals is more then just 'living together'…. it's an

expression of your soul's divine purpose

.
You feel

y

ou have a natural way with animals,

you love sharing your experiences to benefit animals- with clients, friends, shelter animals. You love to see results, and you want to

develop your intuitive skills

more deeply and in a more meaningful way then ever before.
​You

LOVE learning and exploring new ways to develop your connection with your animals.

You love getting proven,

step-by-step content

that is easy to use. and includes ways to help you grow and expand your abilities to

resolve behavior and health issues with animals.

You are excited at the potential to

explore your creativity

in a way that deepens your contact with animals, spiritual guides, and nature.
You are more then ready to get your own abilities to communicate with animals on a new track.


You

would love to

Let Go of Old Challenges

such as lack of confidence, not trusting the information you receive, not understanding what your animals are saying to you, not knowing if your animal is uncomfortable or in pain, slow personal growth, lack of direction, or lack of clarity with your animals health or behavior.
….Because, you KNOW there is more you can dive into with your animals - you know that where you are is not all there is to your relationship.

Unlock, release and access the well of wisdom and knowing deep inside yourself, and with your animals.

Join this Animal Communication Access Class with a
small group of heart-centered, animal loving, intuitive, spiritually-minded creatives...
Saturday, June 10, 2017
9:30 am - 12:30 pm
Register by June 8
Held in San Luis Obispo, CA
Would you like to:
Collage by Sandy Rakowitz

​ Access the

Magic of Animal Communication

Unlock Your

Intuition & Psychic Skills

with Animals to help you better tune into your animal's emotional needs and desires

Gain new and

fresh perspectives

that

deepen your bond together

Affirm and say

YES to your Gifts and Strengths with animals
About The Awaken Animal Communication Process
Awaken Animal Communication is an empowering process, a Path of Personal Transformation for both you, and your animals. Developed specifically to help you and your animals gain confidence, trust and understanding together... helping you deepen your bond - through any life issues or circumstances.
Sandy combines her uplifting Awaken Animal Communication Methods with her unique Creative Soul Journal Process developed over the last 25 years. You'll be walked step-by-step to begin opening the profound connections you already have with your animals, develop your intuition and psychic skills through a uniquely creative process.
Why engage your Creative Spark with Animal Communication?
This is a safely held space that allows for your inner self to be seen, honored, acknowledged. In awakening your animal communication mojo, you give freedom to your positive, internal power that is contained within yourself, to emerge.
The Benefits....
​

Enhance your Psychic Skills

to serve you in all areas of your life, work, retirement, hobby, animal related career, or business.

A

CCESS

and AWAKEN

your

Natural INTUITION

,

Wisdom, Positive Power and Insights

to come forward and strengthen. This process is a Doorway, and a Path to your very own gifts which reside naturally inside, waiting to be seen, heard, accessed and used!
​
​
​
Saturday, June 10, 2017
9:30 am - 12:30 pm
$75 before June 8

Location: San Luis Obispo, CA
Imagine....
…Understanding what is truly going on inside your beloved animals,
so you can…
​ Locate pain and discomfort
Ease anxiety your pet might have

Help them cope with fears more easily
Pinpoint the underlying issue
Help them live with more fun and pleasure - together with you!
Enhance performance for agility, show, training and trail or pleasure riding.
….Directly from YOUR animal's experience and viewpoint!!!

You Can Find Solutions together as a team, with the help of your animals, your intuition, and creative process.
Join in with this heart & spirit centered, animal loving group of women.
Join Us...
Saturday, June 10, 2017 in San Luis Obispo, CA
9:30 am - 12:30 pm
$75 before June 8
Your Animal Communication class will include...
Powerful Exercises to Open Your Intuition & Psychic Skills

You'll have lots of opportunities for practicing your intuitive and psychic skills where you will be lead step-by-step in uplifting exercises to help you access, ease into, use, and develop your relationship with your animals...so you can unleash your intuitive and creative wisdoms and open up and develop your Animal Communication Mojo!
Surround yourself with those who want you to be successful, within a community of creative magic makers with animals. Surround yourself with those who inspire you, support and lift you.

So many are privately, secretly into the magic of being with animals yet scared or uncertain to share all they hear, see, and feel with animals, nature, energy and spirit. Help each other to not be in isolation, to not be in a vacuum or alone with this magic!
This class helps you get the ball rolling in communicating with your animals, but goes far beyond Animal Communication. You will step into the unseen, magical Connected World of Animals, Energy, Nature and Spirit as a Path of Transformation.

Find your Animal Loving Heart Tribe here, in Animal Communication. Ignite your Soul with animals, while helping others too!

Class led by Sandy Rakowitz, Animal Communicator, Business Coach, Founder of One Heart Healing Center

It's easy to participate and join in on the fun and depths that always emerge from
Awakening Your Animal Communication Mojo.
Meet in an intimate, beautiful setting amidst nature, in beautiful San Luis Obispo.
Class size is limited.
Saturday, June 10, 2017 in San Luis Obispo
9:30 am - 12:30 pm
$75 before June 8
---
What people saying about Sandy's work....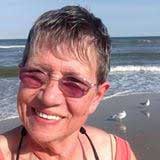 Beth GlassWheelersburg, OH
This work has deepened my ability to commune with my own deepest, true self.
Sandy is an amazing teacher who steps away from her ego and teaches me not how to do things her way, but HOW to find MY way.
Journaling has been an emotional release for me, as well as a recording of my spiritual journey, I had never done the creative journaling that Sandy teaches before, though once upon a time, it was my artistic self that I thought to be the truest part of me.
This summer I set up a craft area for my grandchildren when they were coming to visit. Who'd a 'thunk' the purpose might be for me?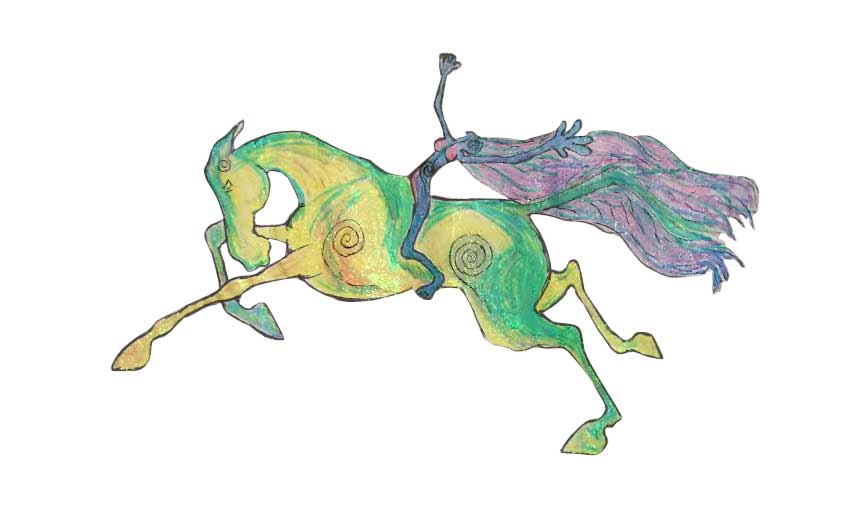 Barbara IwangaPet Sitter
Gained confidence to communicate with her own dog and the dogs of her clients.
I enjoyed this Animal Communication class very much. It has given me the confidence to communicate with my own dog and the dogs of my clients so I can help them. I liked that Sandy shares her knowledge and her own personal experiences with us. I liked the exercises we did together. I love the fact that she goes deeper into the soul purpose with animals and integrates this with aspects of animal communication.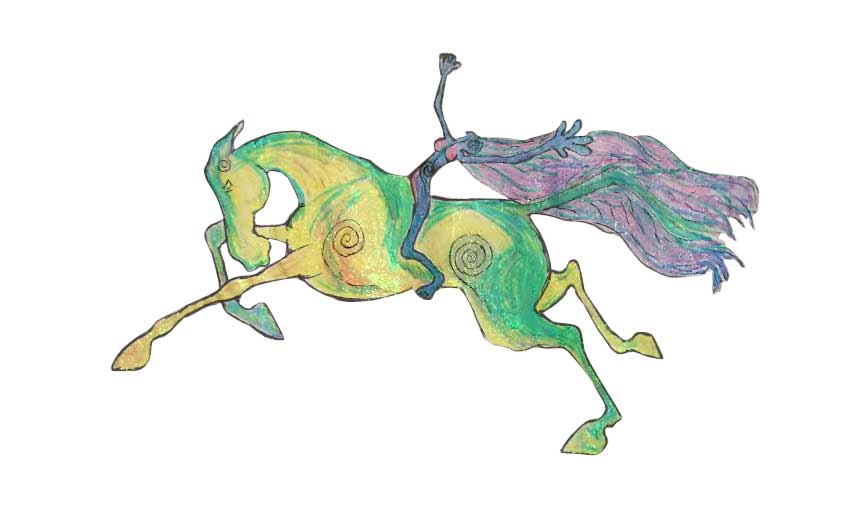 Becky PoissonDog Trainer, Tellington TTouch Practitioner in Colorado
Results were immediate, measurable and able to be repeated.
This course was Very Important - even more then I thought possible. I liked the step by step approach best. The results were immediate, measurable and able to be repeated. I learned a lot, even more then I anticipated.
Sandy's teaching style is that she's approachable, informative and nonjudgmental. The lessons I learned will become part of my animal care program.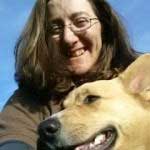 Jana WagnerAnimal Communicator
I learned to live from my heart and to trust myself. I feel like I can do anything.
Sandy is amazingly patient, intuitive and kind. She really knows how to get to the "heart" of the matter, literally, and she can help you get there. She has helped me believe in myself and my natural talents. That it is more than ok and safe to be your best self.
With Sandy, I have faced myself and my fears and worked through them, which is not so scary after all, and I've come out the other side. I have learned new animal communication techniques with Sandy, but I have learned SO much more than my expectations ever imagined.
Sandy is real and genuine. I think she is the first person I have worked with that makes me feel like I can, and will do anything I put my heart to. Most of all, I have learned to live from my heart, and to trust myself. From this place, I feel like I can do anything.
---
About Sandy Rakowitz...
Sandy is the founder of OneHeartHealingCenter.com where she has guided and trained animal lovers, animal care professionals, spiritual seekers, life-time learners, and those seeking self-empowerment through private 1:1 sessions and coaching, classes, programs, products, certification programs and her adorable, educational children's bedtime story Nighty-Night Liza-Loo and Haley-Boo.
For nearly 30 years, Sandy has been developing popular programs specializing in Animal Communication, Energy Healing with people and animals, Tellington TTouch, Essential Oils and channeled holistic healing methods, including her Creative Journaling process and the Awaken Animal Communication Method.
​Some of her illuminating programs include Jitter Busters for Pets; Awaken Animal Communication & Energy Healing; Unbridled Life Vision; Business Building Breakthroughs; Money Empowerment; Creative Soul Journaling; The Animal Heart Wisdom Show; Essential Oils 101; and Live Your Best Life Animal Communication Certification Program.
She empowers people to access and develop their natural intuitive instincts and psychic abilities, while awakening their life purpose, along with the animals they love and have loved.​