Essential Oils and Animals Educational Retreat
A 2 Day Rejuvenating and Educational Retreat
to Safely Use Essential Oils* with Horses, Dogs & Cats
Charlottesville, VA
August 1 & 2, 2015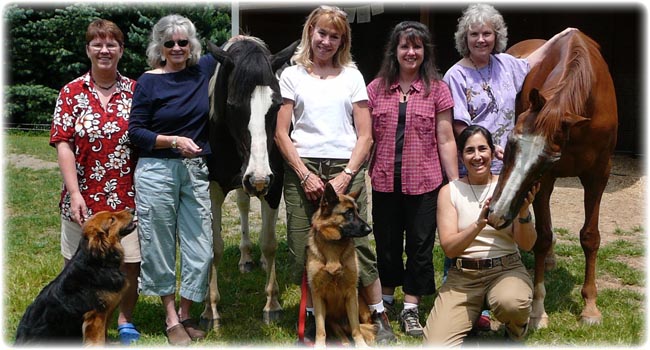 Join Sandy Rakowitz at her Walnut Hill Farm in Charlottesville, VA, in the beautiful foothills of the Blue Ridge Mountains, for a personal, relaxing, educational, and empowering adventure to Awaken Your Highest Potential with your Animals using Essential Oils.
Are You Ready to Use Essential Oils to Make A Difference In The World with Animals?
This empowering retreat is for anyone who wants to enhance their level of animal care…
Animals Lovers
Animal Care Professionals who are forward thinking
People who want to learn more about using essential oils with animals
Those interested in deepening their spirituality through animals
…and anyone who wants to enhance lives and make a difference in the world by living with, working with, and loving animals.
In This 2 Day, Live Event Learn:
Comprehensive 'Take Charge of Your Animal's Well-Being Program'
Simple yet Powerful Essential Oil Application Methods & Techniques
Safety measures
Strategies for Essential Oil Uses for You and Your Animals
Emotional, Physical & Spiritual Enhancement 
And So Much More!
Includes Empowering Learning Modules, Demonstrations, and lots of Hands-On Experiences with Animals:
You'll also receive:
Illustrated Resource NoteBook filled with:
~Step-by-Step Handouts
~Recipes
~Aromatherapy Articles
~Essential Oils Methods
~Quick Use Essential Oil Reference Guides
~Tip Sheets
Essential Oils Reference Tool
Spritzer Bottles
Yummy Snacks
Delicious, Catered,

Saturday

Night Dinner
Special

Saturday

Evening Event
Gain invaluable information on how and why essential oils enhance physical, emotional, mental and spiritual well-being for yourselves, and your animals!
Walk away from this event…
… uplifted, energized, relaxed, empowered and rejuvenated.
You'll have many new tools, new skills, with loads of practical information – that you've already had a chance to practice, so you will be familiar and ready to put into action at home.
And, you'll take away a new, clear vision of care and support so you can easily continue to enhance your animal's health and well-being with a step-by-step program for you to follow once home…
…You'll be equipped to take charge of your animal's health, with methods that help you continue to enhance wellness over time, while deepening your bond with your beloved animals.
How great is that?!
Jump on this offer quickly.
Space is Very Limited!
(There are 2 spots left!)
See schedule and hotel info below
Enroll Now…
Click this button below to make one full payment of $497

*This workshop uses, and recommends Young Living Therapeutic Grade essential oils only.
Schedule At A Glance & Overview
(Subject to changes)

Saturday August 1– Day 1
"Awaken Your Highest Potential With Your Animals"
Doors Open – 8:30am
Check-in, Networking ~ 8:30am – 9 am 
Class, Demonstration & Hands-On Practicum  ~ 9am – 12noon 
LUNCH ~ 12 noon – 1:00pm  – Bring Your Own
Class, Demonstration & Hands-On Practicum ~ 1:00 – 5:00 pm 
Delicious Catered Group Dinner ~ 5:30 – 6:30pm
Full Moon Special Event ~ 7- 9 pm
Sunday August 2 – Day 2
"Take Charge of Your Animal's Health"
Doors Open:  8:00 am
Class, Demonstration & Hands-On Practicum ~ 9am – 12:30 noon 
LUNCH ~ 12:30 pm – 1:30 pm Bring Your Lunch
General Session ~ 1:30 – 4:30 pm
Class Close
* Schedule may vary and be adjusted at the discretion of Sandy Rakowitz
Logistics Information
Best Western Plus Charlottesville Airport Inn & Suites  
(434) 985-1855
5920 Seminole Trail, Ruckersville, VA 22968
6.2 miles from Airport
Has a shuttle to and from the airport
About 8 miles from my farm (closest hotel to my farm)
Good service, has a few restaurants in walking distance
Homewood Suites by Hilton Charlottesville – Pet Friendly  
(This is also the location for the Awaken Event, October 3, 4)
1 (855) 277-4942
2036 India Drive, Charlottesville, VA 22901
6 miles from airport
About 10 miles from my farm
Has a shuttle to and from the airport
Great service, nice people, walk to Whole Foods and other restaurants, Pet Friendly
There are many, many other places to stay in Charlottesville.  
Transportation:
Driving
My farm is on the very north end of Charlottesville.  
The event is easy access from Route 29, Route 20, Route 250 and Route 64.
Airports
Charlottesville, VA (Code CHO)  This is the closest Airport, about 20 minutes from the event
Richmond VA is about 2 hrs away (Code RIC)
Washington Dulles just outside Washington DC is 2-3 hrs away, depending on traffic (Code IAD)
Reagan Washington National in Washington DC is also 2-3 hrs away depending on traffic (Code DCA)
Most major car rentals are available at Charlottesville Airport.
Taxis are available from the airport.
Hope to see you soon!

About Sandy: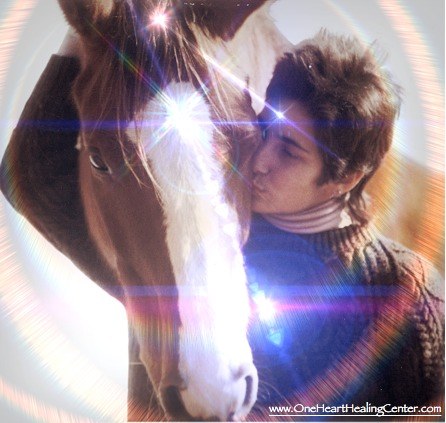 Sandy guides and trains animal lovers and animal care professionals to communicate with animals and learn holistic practices. As a highly attuned Intuitive, Animal Communicator, Transformational Healing Coach, Teacher, Author and speaker, she helps people access and develop their natural intuitive and psychic abilities, while awakening their life purpose with the animals they love. Sandy trains Animal Care Professionals and Animal Lovers to move to the forefront of the Animal Communication and Holistic Healing Movement.
Sandy has synthesized Animal Communication, Brennan Energy Healing Science, Tellington TTouch, Essential Oil Aromatherapy and Flower Essences into The Awaken Training Series for Pets and People.
Internationally recognized, she has recently published her step-by-step programs in Animal Communication, Animal Energy Healing & Animal Energy Anatomy, and Pet Hospice in a Home Study Series of CD's with workbooks.
Sandy has been providing consultations, workshops, coaching and training on healing with people and animals for 30 years. She has been an avid Young Living Essential Oils user with people and animals since 1997.
She has appeared on Public Radio and TV; Created and hosted Essential Oils 101, a series of Essential Oil trainings; The Animal Heart Wisdom Show, interviewing Holistic Animal Care Experts; Founded Living Your Best Life 'Animal Communication' Training and Mentoring Certification Program; is Creator of the Awaken 'Animal Communication' Event and Jitter Busters: A Natural, Holistic Wellness Training Series for Creating Calm, Courageous, and Confident Critters.
Sandy's first children's book, Nighty Night Liza-Loo and Haley-Boo, a 'Fairy Tail' about a little girl and her mom who uses "Magic Fairy TTouches" to help her and her pups fall peacefully asleep at night, will debut on Amazon – Summer of 2015.
Share This