Jitter Busters for Pets

Natural Approaches For Your
"Fraidy Cats", "Fearful Fidos"  and
"Horses with Heebie-Jeebies"
Four Week Holistic Wellness Training to
Create Calm, Courageous, and Confident Critters
DATES: 5/12; 5/19; 5/26; 6/2; Tuesdays
TIME:  7pm Eastern
Location: Your Computer/Phone
Format: Webinar and Phone
ALL ARE RECORDED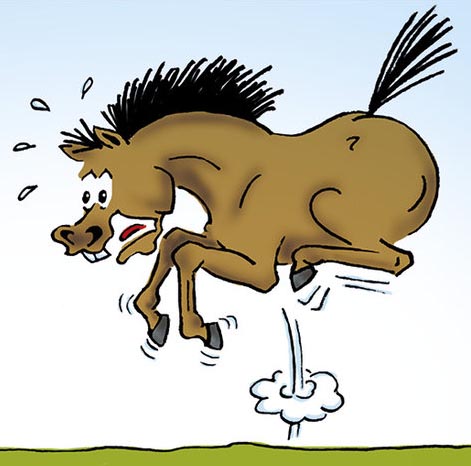 In This four-week Holistic Wellness Training Series you will learn to how to develop skills using Tellington TTouch, essential oils and flower essences.
At the end of this program you and your animals will have deeper sense of confidence, trust and safety in everyday life.   This is very valuable for animals at home, vet visits, being out in life, and for professionals.
Even if you can't make all the calls live, no worries!  All classes are recorded and easy to access for you to learn at your convenience.
You get:
6 hrs of course presentations
Downloadable PowerPoint Presentations for each class
Handouts for each class
MP3 Download Recordings for each class

Plus Bonuses!
Private FaceBook Group just for those in this class
Private Website Page for 24/7 On-Demand Access of the entire course within 24 hours after each lesson
Post Class Q&A with Community Support (in July)
Illustrated Workbook as a reminder of the course, for your ongoing reference, covering everything Sandy has taught in this class
Four Electronic Quick Reference Guides on using TTouch, essential oils, flower essences
What you will learn:
May 12, 2015:
Lesson 1: Triggers that Cause Jitters
Course Overview
What happens with anxiety; symptoms – physical and behaviors
Anxiety scale, assess and rate your animals
Tellington TTouch overview
Wraps with video demo
Create your action plan
May 19, 2015:
Lesson 2: The Calming Touch
Tellington TTouch Techniques
How to apply TTouch with video demo
Assess; what is working, not working
What's next in your action plan
May 26, 2015:
Lesson 3: Breaking Through Fears
Essential Oil basics
Application methods
Techniques to enhance and support a state of calm with video demo
Combining Tellington TTouch & Essential Oils
June 2, 2015:
Lesson 4: Advanced Techniques and Where To Go From Here
Flower Essence introduction
Uses and application methods
Combining Techniques; TTouch, Essential Oils & Flower Essences together
Re-assess what is working, not working
Where to go from here

For A Limited Time
$397
Super Deal…Save 25%!
Enroll Now…Before this special price goes away.
Click button to make one payment of $397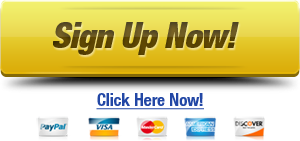 Or, Make two convenient payments of $209
Click button to make two payments of $209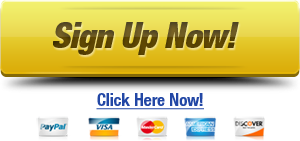 Don't wait, sign up today!
"Charlotte used to hyperventilate and shake violently throughout thunderstorms, from the first rumble to the last.  It was so bad, we actually worried she might have a heart attack at some point.  We'd tried Valium and turning up the TV, but nothing really worked until we used Sandy's thunderstorm-layering technique. 

Now, we see significant relaxation once we apply the Rescue Remedy.  And after adding the Tranquil and Valor essential oils, Charlotte lies quietly through the storm and is a much calmer, happier dog. 

We just wish we'd learned Sandy's technique years ago!" 

-Kristin Neubauer
Tonya sent this email within 24 hours of learning TTouch with Sandy:

"The person next door to us was outside. Usually that means Lizzie barks and barks and barks, and getting her to come back is a project. But yesterday was so, so, so

different. Yes she did bark, but I kneeled down on the ground and said, "Lizzie, Here." —and yes she did return. She didn't want me to catch her right away—but she returned. This is huge. Normally she wouldn't even hear me call her name. And

when I did touch her—- I did the 'gum rub' (mouth TTouches) and boy………. she seemed to forget the person was there. I was thrilled!!!!!!"

Lizzie and Tonya continued learning additional TTouch and essential oil techniques for finding balance, focus and connection.  Just months after she began with TTouch, Lizzie passed her Canine Good Citizen Test!  Lizzie has become a well-socialized, calm and responsive dog who no longer gets frenetic with new people, noises or situations.

– Tonya Mohler
"Gracie did really well in that nasty storm last night! Amazing. I thought I would send you some evidence that the Thundershirt is very relaxing! I'm sure this will now be just as exciting as the Ace bandages!! 

I picked up the essences and we did TTouch with them yesterday.

She really seemed to love it, so we'll keep doing that daily.

She seems to enjoy licking the essence right out of my palm, so that seems like a great way to get it in her, especially for a vet visit.

She turned her nose up when it was in her food, so I'll stick with the direct method in the water.

Thanks again."    

  – Lisa Jones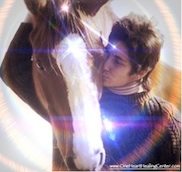 Sandy Rakowitz guides and trains animal lovers and animal care professionals to communicate with animals and learn holistic practices.   As a highly attuned Intuitive, Animal Communicator, Transformational Healing Coach, Teacher, Author and speaker, she helps people access and develop their natural intuitive and psychic abilities, while awakening their life purpose, with the animals they love.  Sandy trains Animal Care Professionals and animal lovers to move to the forefront of the Animal Communication and Holistic Healing Movement.
Sandy has synthesized Animal Communication, Brennan Energy Healing Science, Tellington TTouch, Essential Oil Aromatherapy and Flower Essences into The Awaken Training Series.
Internationally recognized, she has recently published her step-by-step programs in Animal Communication, Animal Energy Healing & Animal Energy Anatomy, and Pet Hospice in a home study series of  CD's with workbooks.  
She has appeared on Public Radio and TV; Created and hosted Essential Oils 101, a series of Essential Oil use trainings; The Animal Heart Wisdom Show, interviews with experts in Holistic Animal Care; Founded Living Your Best Life Animal Communication Training and Mentoring Certification Program; Creator of the Awaken Animal Communication Event.  Sandy has been providing consultations, workshops, coaching and training on healing with people and animals for 30 years.
Share This