Thank You!  
The information and access to your
7 Ways in 7 Days Essential Oils mini eCourse will be delivered
to your email inbox in 10-15 minutes…
You're also invited to the Essential Oils & Animals Workshop
A Masterclass in using Essential Oils
for your animals health and well-being.
How to Safely and Comfortably Use Essential Oils* for the
Well-Being of Your Animals


Essential Oils & Animals
An Online Workshop to unlock the mystery to safely using essential oils with animals. Take the guessing out of using essential oils with dogs, cats and horses. Increase you and your animal's vitality and well-being.
YES!  I want to take this EMPOWERING Essential Oils & Animals Workshop!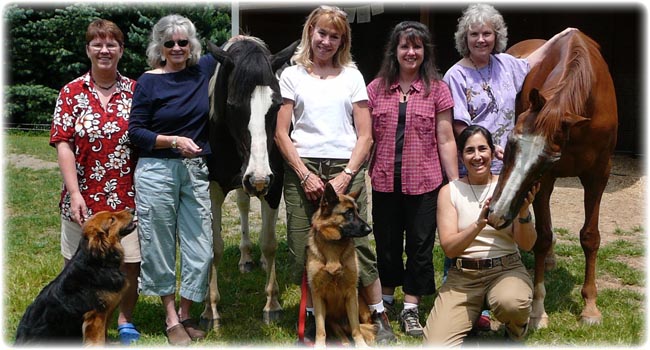 with Sandy Rakowitz,


Young Living Essential Oils, Animal Communication & Healing Arts Expert, Business Building Breakthrough & Mastery Coach




Monday, November 14, 2016 




7pm EST/ 6pm CST/ 5pm MST/ 4pm PST




The most common reasons I hear people are not using essential oils with their animals are: 
'I don't know how to use the oils with my dogs, cats, or horses'
"I don't know which oils to use' 
"I don't know where to apply the oils"
"I've heard it is not safe to use essential oils with animals"
"I don't know how much of an oil to use"
| | |
| --- | --- |
| | Let's Take the Guess work out of    your safely using essential oils with your dogs, cats and horses. |
Learn How To:
•Apply Essential Oils with Methods & Unique Techniques specifically developed with the differences in dogs, horses, & cats in mind – for anyone to readily learn
•Understand which Key Essential Oils to Use for You and Your Animals
•Learn Safety Measures in Using Essential Oils with dogs, cats and horses. These 'How To' methods are simple, easy-to-learn, yet powerfully effective.
 Enhance Focus, Cooperation, Mobility & Joint Health
with YOUR Animals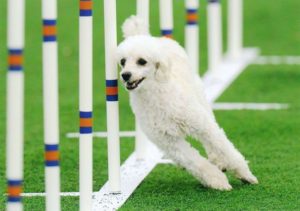 Agility & Obedience Training
Performance Horses
Animal Shelter Volunteers
Rescue Organizations
Groomers
Doggie Daycare
Senior Life Enhancement
Couch Potatoes
Join People and animals from all walks of life, and in all stages of life from birth through end-of-life who have been overcoming normal every-day stresses by empowering their lives with these simple essential oil methods and techniques with their own animals, families, friends and clients.
This is an Essential Oils & Animals Friendly Online Webinar Workshop.


These Methods and Techniques you will learn have been developed so you know:
What essential oils to use with your animals
How to apply the oils
Where to apply essential oils
The amounts for you to use
The frequency of use 
Claim the power to help your animals

"Essential oils are like having God in a bottle."
~ Dr. Wayne W. Dyer (Author, Speaker, Spiritual Teacher)
Wayne Dyer,  internationally renowned author and speaker in the field of self-development, said that Young Living Essential Oils are like having God in a Bottle. 
Here's what you'll discover in this EMPOWERING webinar training intensive with essential oils & animals:
1) The answers to taking the guessing and uncertainty out of using Essential Oil's with your animals – dogs, cats and horses.  You'll learn the specifics you need to know for safely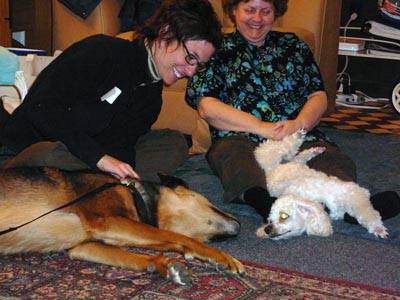 applying essential oils with animals – including the crucial and key info about safety with cats
2) Learn 2 key methods so you have a map of which essential oils to use with animals, application locations, frequency of use, and the amounts of oils to use.  The compassionate, easy-to-learn techniques and tips will safe you tons of time and stressful worry.
3) A Simple Approach for you to "Take Charge of Your Animal's Health & Vitality," so you know what needs help, and can determine where to get specific help.  (When you follow this Essential Oils & Animals friendly program, your animal's health and vitality can soar)
4)  One strategy you must include in all your essential oil uses with animals, for their ultimate safety and health.   (This is critical to safely using essential oils with all animals, and particularly with cats who are especially sensitive to the quality, grade and properties of essential oils)
5) PLUS!  Sandy will share details on how you can get her personal training for you to become an extraordinary essential oil user with animals so you can help your own, or your client's animals most efficiently and potently.
PLUS!  Benefit from Sandy's OVER 20 Years of Experience in the Animal Healing Arts

She's a graduate (1995), and former faculty (1995-2001) of the world renowned, 4 year Harvard level professional training program, the Barbara Brennan School of Energy Healing.   

Sandy has developed insightful, compassionate, and easy-to-learn essential oils & animals friendly programs just for you and your beloved animals.
Using essential oils with animals is one of the most fulfilling and spiritually rewarding ways to enhance health, behavior and well-being for women.
So say YES today to registering for this EMPOWERING content-rich training webinar!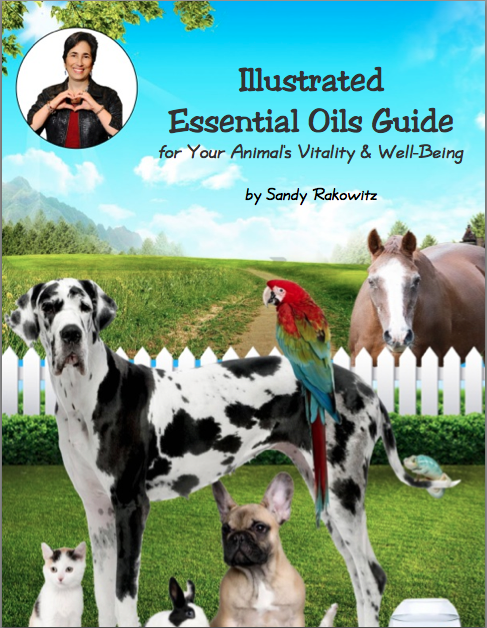 PLUS, PLUS! As a Workshop Participant,
y
ou'll also receive Sandy's Illustrated Essential Oils Guide with
Animals, 45 pages packed with additional information for your Animal's Vitality & Well-Being. This is a beautiful reference and educational guide you will refer back to over and over again to help your beloved animals. (This guide is not available anywhere else!)

Included in the Illustrated Essential Oils Guide Are:
Key Aromatherapy Recipes,
including Sandy's most popular & sought after Spritzer Recipes so you have a "Go-To" guide of uses.
Specific Strategies for Supporting Healthy Immune Systems, Spine Health so you can Enhance Physical, Emotional, Mental & Spiritual well-being.
Steps to Enhance Your Intuitive Animal Communication Skills using Essential Oils

The guide also includes these gems for you to learn how to use essential oils safely and comfortably:
Vita Flex Method Steps – To enhance vitality of organs and systems 
Create Your very own Aromatherapy Spritzer "Fun Lab" so you can have effective & easy to use spritzers for everyday use at your fingertips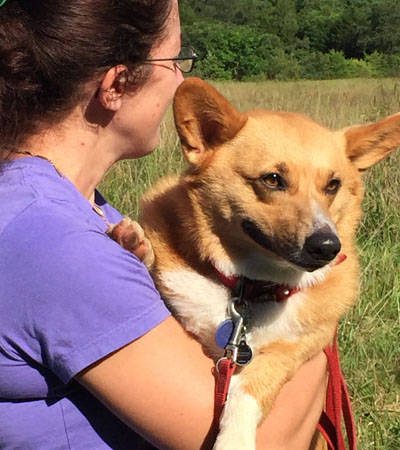 Awaken Your Highest Potential in a Labyrinth Walk, a powerful, reflective way of using essential oils with your animals that can deepen your bond, and add insights to your relationship.
Ways to Create Your Eco Friendly Home for Your Beloved Pets – and for you and your family so you can live in a non-toxic household.
 The Release, Let Go & 'Mendwell' Fire Circle insights with suggestions for you to create and use a fire ceremony for you and your animals.  Incorporating essential oils with ancient ceremony to help you release and let go of what no longer serves you.
 Ways to Create Your own Home Spa Pampering – to deeply nourish, pamper and enhance your self care – for You, And Your Pets too!
You will also get the foundation elements of Sandy's Program she uses with clients to "Take Charge Of Your Animal's Vitality and Health," so you can develop your animal's very own unique Vitality Health Program. 
The Special Bonus "Take Action Outline" is also included to take you out of overwhelm and know exactly where to start, what steps to take, what to look for, what information to record, and help you measure the progress of your animal's health and well-being over time.  

Both the Webinar Workshop, and Illustrated Guide Includes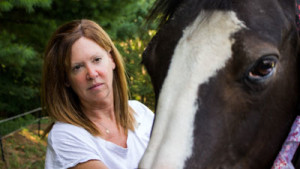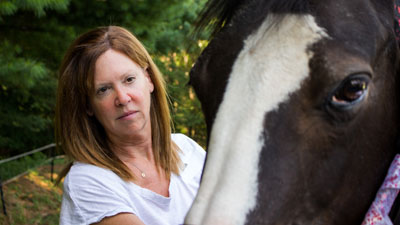 Step-By-Step Instructions, 
with clear illustrations so you can follow along and easily learn invaluable Empowering Techniques, Methods, Recipes, and Spiritual Practices with essential oils specifically for dogs, cats, horses – and you.


Registrants for the Essential Oils and Animals Online Webinar Workshop will receive:
Participation in the Live Webinar Workshop
The audio recording of the workshop so you can listen and continue to learn over time
Illustrated 45 page Essential Oils Guide for Your Animal's Wellbeing filled with:
~Step-by-Step Protocols
~Recipes
~Multiple Essential Oils Methods
~Quick Use Essential Oil Reference Guidance
~Tip Sheets
~Spritzer Recipes
You'll Gain invaluable information on how and why essential oils enhance physical, emotional, mental and spiritual well-being for yourselves, and your animals!
This EMPOWERING Workshop and Illustrated Essential Oils Guide

is for anyone who wants to enhance their level of animal care…
Animals Lovers

Animal Care Professionals who are forward thinking

People who want to learn more about using essential oils with animals

Those interested in deepening their connection and spirituality through animals
…and anyone who wants to enhance lives, and make a difference in the world by living with, working with, and loving animals.
Walk away from this workshop…
… uplifted, energized, relaxed, empowered and rejuvenated.
…with many new tools, new skill sets, and loads of practical information – for you to practice, so you can put into action right away at home.
…and Create a new, clear vision of care and support so you can easily continue to enhance your animal's health and well-being with a step-by-step program for you to follow…
…You'll be much better equipped to take charge of your animal's health, with methods that help you continue to enhance wellness over time, while deepening your bond with your beloved animals.
How great is all that?!
Jump on this offer quickly.   
Enroll Now in this EMPOWERING Essential Oils & Animals Webinar Workshop.

Click the button below to make one full payment of $197

*This course uses, and recommends
Young Living Therapeutic Grade essential oils only.
Awaken Your Highest Potential With Your Animals to 
Take Charge of Your Animal's Health in this Essential Oils and Animals Workshop.

About Sandy: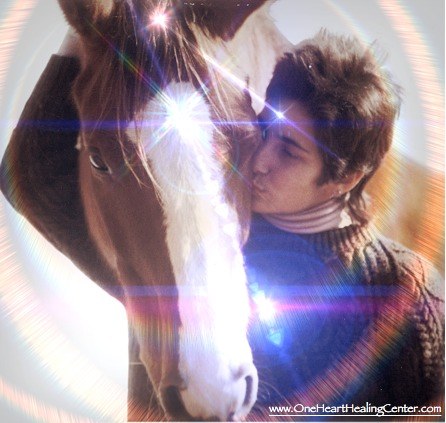 Sandy guides and trains animal lovers and animal care professionals to communicate with animals and learn holistic practices.  She helps people access and develop their natural intuitive, creative, and psychic abilities, while awakening their life purpose with the animals they love.
Sandy trains Animal Care Professionals and Animal Lovers to move to the forefront of the Animal Communication and Holistic Healing Movement since 1987.
Thank you for sharing the Love with sending this link with your essential oil loving and curious friends, family, clients and prospects:
onehearthealingcenter.com/essential-oils-and-animals/