Unbridled Animal Communication
Tap Into Your Intuitive & Creative Gifts With Animals
with Sandy Rakowitz
Ready to explore the magical world of communicating with animals in a language that goes beyond words? Step through the doorway into accessing and developing your natural intuitive and creative gifts.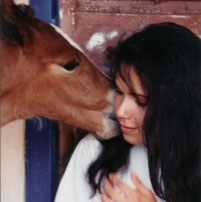 Maritza ParraHorsewoman & Entrepreneur
Finally discovered the beautiful messages animals were trying to tell me for years!
Sandy is truly a gifted animal communicator and healer. I'd had recurring dreams about mountain lions and had no idea what they were trying to tell me. By being exposed to her powerful intuitive and creative guidance, I was able to finally understand the beautiful and important messages they were trying to communicate. My communication with my beloved horses and dogs has also transformed. So much love, guidance and support through the inevitable rough patches of life will be found by tapping into Sandy's gifts.
Unlock, release and access the well of wisdom and peaceful power inside yourself through your relationship, communication and healing with your animals. Schedule a free call with Sandy today!

These free calls are very limited. Schedule yours today!
Music in the creative animal communication video above courtesy of Eileen O'Brien.
---
What people saying about Sandy's work....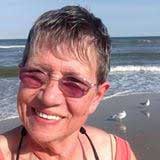 Beth GlassWheelersburg, OH
This work has deepened my ability to commune with my own deepest, true self.
Sandy is an amazing teacher who steps away from her ego and teaches me not how to do things her way, but how to find MY way.
Journaling has been an emotional release for me, as well as a recording of my spiritual journey, I had never done the creative journaling that Sandy teaches before, though once upon a time, it was my artistic self that I thought to be the truest part of me.
This summer I set up a craft area for my grandchildren when they were coming to visit. Who'd a thunk the purpose might be for me?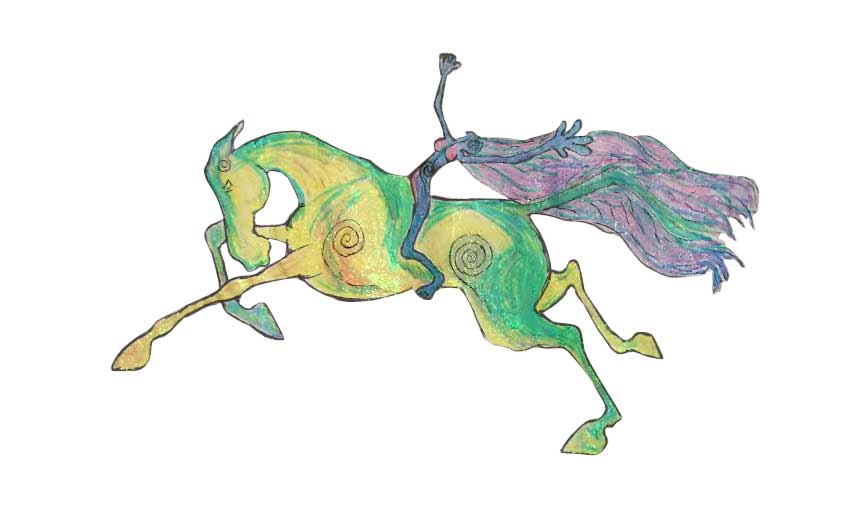 Barbara IwangaPet Sitter
Gained confidence to communicate with her own dog and the dogs of her clients.
I enjoyed this Animal Communication class very much. It has given me the confidence to communicate with my own dog and the dogs of my clients so I can help them. I liked that Sandy shared her knowledge and experiences with us. I liked the exercises we did together. I love the fact that she goes deeper into the soul purpose with animals and integrates this with aspects of animal communication.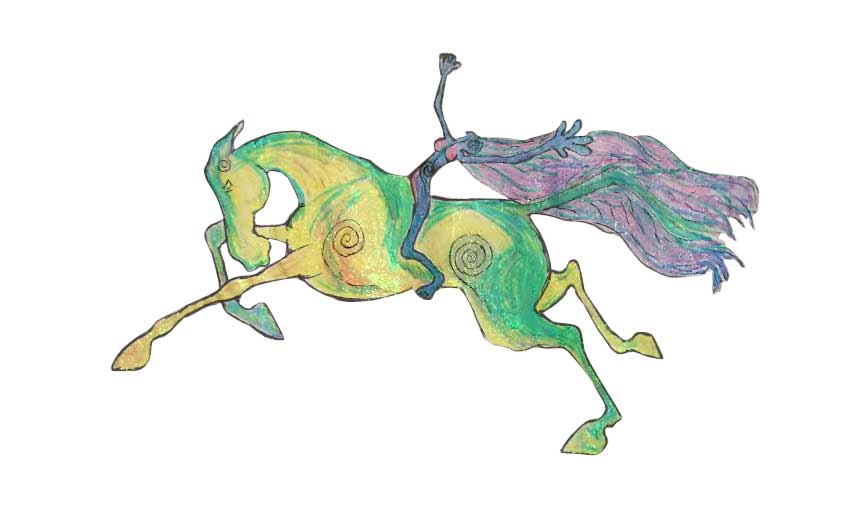 Becky PoissonDog Trainer, Tellington TTouch Practitioner in Colorado
Results were immediate, measurable and able to be repeated.
This course was Very Important - even more then I thought possible. I liked the step by step approach best. The results were immediate, measurable and able to be repeated. I learned a lot, more then I anticipated.
Sandy's teaching style is that she's approachable, informative and nonjudgmental. The lessons I learned will become part of my care program.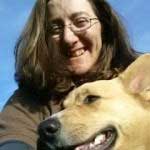 Jana WagnerAnimal Communicator
I learned to live from my heart and to trust myself. I feel like I can do anything.
Sandy is amazingly patient, intuitive and kind. She really knows how to get to the "heart" of the matter, literally, and she can help you get there. She has helped me believe in myself and my natural talents. That it is more than ok and safe to be your best self.
Through coaching with Sandy, I have faced myself and my fears, work through them, which is not so scary after all, and come out the other side. I have learned new animal communication techniques with Sandy, but I have learned SO much more than my expectations ever imagined.
Sandy is real and genuine. I think she is the first person I have worked with that makes me feel like I can, and will do anything I put my heart to. Most of all, I have learned to live from my heart, and to trust myself. In this, I feel like I can do anything.
---
About Sandy Rakowitz...
Sandy is the founder of OneHeartHealingCenter.com where she has guided and trained animal lovers, animal care professional and those seeking self-empowerment through her content, products and certification programs.
She specializes in Animal Communication, Energy Healing with people and animals, Tellington TTouch, Essential Oils and channeled holistic healing methods, including her Creative Journaling process and the Awaken Animal Communication Method.
She empowers people to access and develop their natural intuitive instincts and psychic abilities, while awakening their life purpose, along with the animals they love, and have loved.​