Paint Pet Memorial Stones
Online DIY Class
Learn exactly how to paint a simple Memorial Stone
with Step-by-step instructions
so you can create a special DIY project
to give thanks for your beloveds.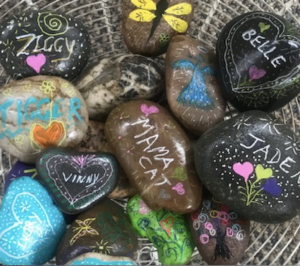 Come Paint Stones Together to create a lasting memory to your loved one.
In this Rock Painting Class You will Learn:
To create a special Remembrance Rock for
Pets or People who have passed over.
To prepare stones to be painted
How to paint memorial stone art
Ideas for memorials
Ways to soothe and comfort your heart
Ways to honor your loved ones
You can do this together in class by watching the recording
Memorials carved into rocks and stone are one of the oldest forms of honoring loved ones.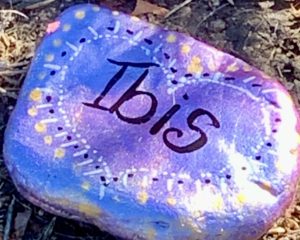 Join us to create your own specially designed, unique Remembrance Stones.

Here is the Super Simple Supplies List 
The simplest way is to find a few stones outside
Use a Sharpie Pen
This keeps the process super simple.
You will be lead step-by-step to create something meaningful for you.
Even if you do not feel like you have a creative bone in your body.
Once Registered, you will get an email with: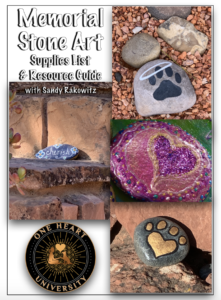 Illustrated Memorial Stone Art & Rock Painting Supplies List & Resource Guide
Access information to watch the recording
In class, you will be lead through each step to paint remembrance stones as a memorial for loved ones with time for interaction, questions and sharing.
Why I began painting Remembrance Rocks:
I began creating Memorial Stones when my dog and cat died within 10 days of each other.  They had been my 'official' greeters of all who entered the house.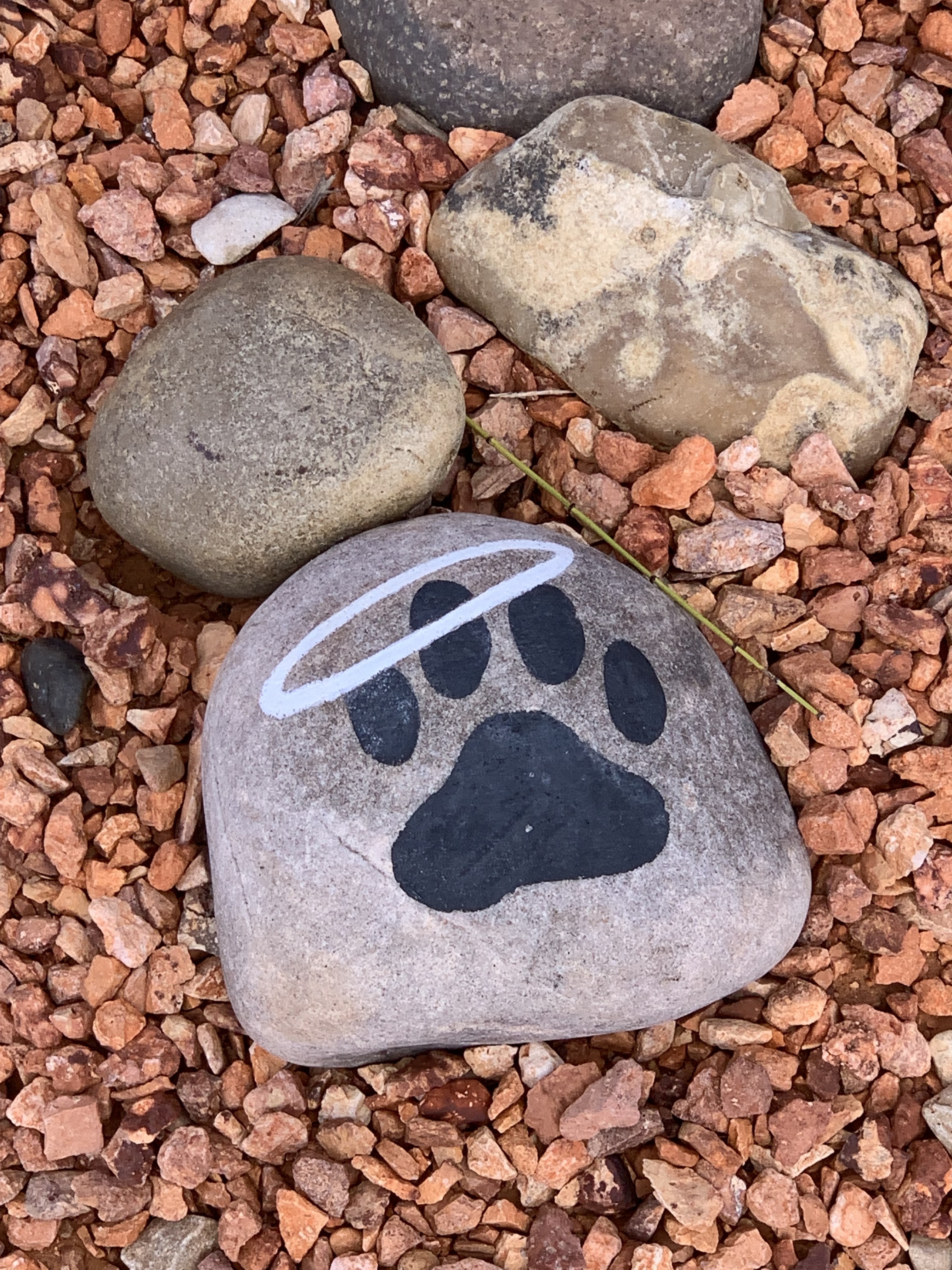 I decided to place the remembrance stones along the walkway flower garden as a reminder of my animals always being with me as I walked into the house.
Having the remembrance stones upon entering the house was remarkably soothing and comforting.
Since 2010, I've continued to create memorial stone art and painting rocks as a creative outlet.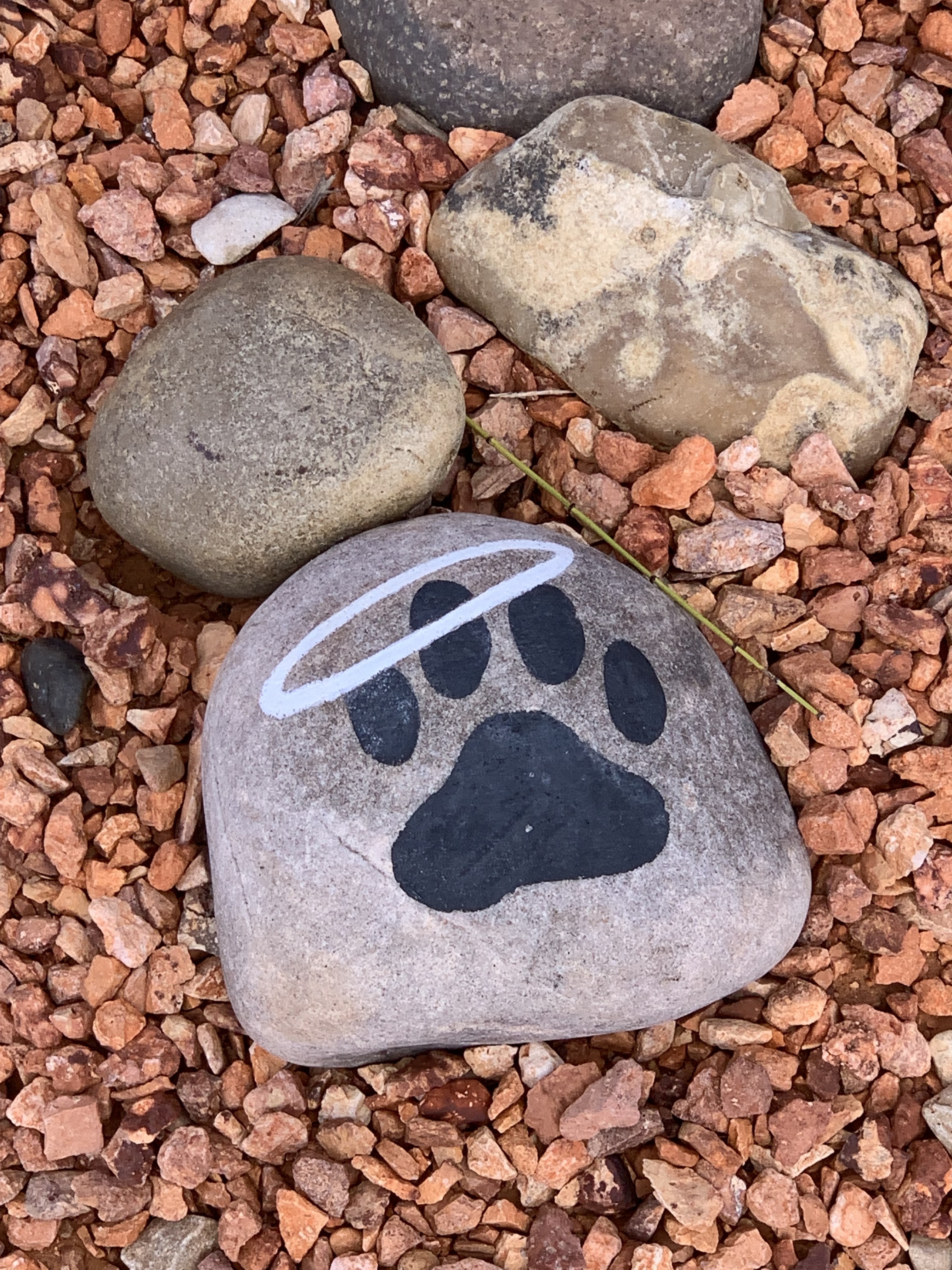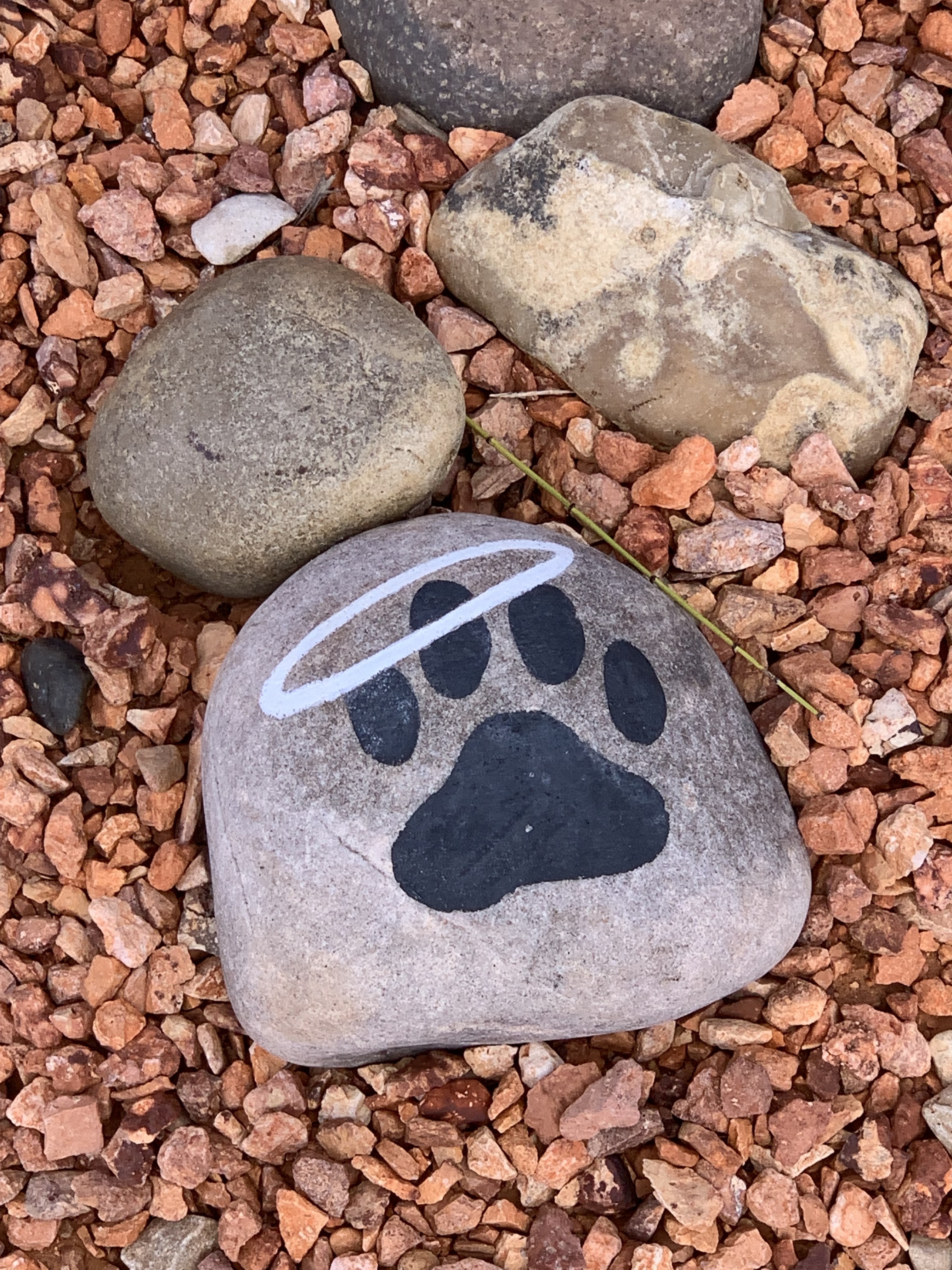 Painting Stones, using colors, simple shapes, & writing is an easy way to process emotions, find solace and peace while honoring your loved ones.
That is what I want to share with you, the how to create soothing and comfort by creating Memorial Stone Art for Your Heart.
You will get an email with the link for access once registered.  Any questions please email Sandy – Click Here
Please share with your friends and family so they can join in as well.
About Sandy Rakowitz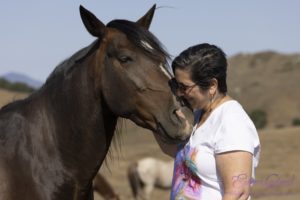 Founder of One Heart Healing Center and One Heart University for Pets and their People.

Animals saved Sandy through connection when she felt alone, disconnected and on the fringe.  Now, she helps others rescue themselves to enhance their self-worth and net-worth.  
Sandy Rakowitz, Transformational Coach, is dedicated to helping people, their animals, and their businesses thrive.  She mentors people 1:1 in private sessions, classes and programs to unleash connection, creativity, and strengths so they can believe and trust deeply in themselves, to live on purpose, while turning their dreams into reality.
What people are saying about taking classes with Sandy Rakowitz:
No Longer Debilitated by Grief
"After the death of my spouse, I am not debilitated by my grief anymore. Your teachings have helped me think about grief in new ways, and Live in new ways.  Thank you Sandy and Ibis!!"  ~ Penny, Nashville, TN
My Mind is At Peace
"Thank you so much for this class Sandy.  My mind is at peace.  Fears I didn't know where still there appeared and made peace today.  Thank you for the healing. I did not expect that and so much resonated with me."  ~ Jana Wagner, Pennsylvania
An Expansive, Loving  Energy Comforted Me
"I didn't realize how much sadness has been layered on top.  It felt good to paint, even if my first impulse was to judge what came out.  At some point…an expansive, loving energy comforted me.  Thank you Sandy for leading, guiding, inviting this creative space to connect to our hearts."   ~ Natalie M. California