Animal Communication Training Secrets
Two Classes includes 2 Audios & 2 Workbooks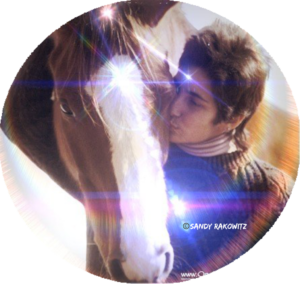 Learn easy, step-by-step ways for quickly understanding your animals.
Reducing Dog Anxiety, unlock secrets about your pet's language, learn what your animals are telling you, and how they ask you to connect more deeply.
We are all on a journey of co-creation, and our ANIMALS are part of this partnership.
Join one of the world's leading Animal Communicator & Human Potential Alchemists to learn animal communication and connection secrets for you and your animals.  
These Animal Communication Training Secrets
could be the missing link to you finding your way in life with your own animals.
These Two Classes Show You:
Ways to Activate Your Chakra Energy Centers to Help You Discover & Develop Your Natural Intuitive & Psychic Skills

Step-by-Step Self Care Strategies for Practical, Everyday Use

Proven Centering and Grounding Methods

Powerful Practices to swiftly develop and improve your Animal Communication skills

Ways To Get Started Applying These Practices in Everyday Life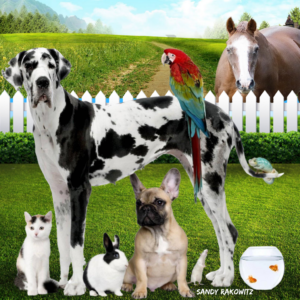 In Class 1,
 '5 Ways' To Know What Your Animals Are Saying To You…
…And Why It's Important To Listen!
You Will Learn:
To Go 'Behind the Scenes' To Look at Everyday Behavior Challenges with Animals, So YOU Can Gain Access into Your Animal's Perspective

Important Messages your Animal Has Been Trying to Get You To Pay Attention To

Ways to Get Started Transforming Frustrating Dynamics with Your Animals into Harmonious Relationships

Ways to Prevent Escalating Misunderstandings With Your Pets

What to Do When Your Animal Offers Puzzling Behaviors

How Your Animals Ask You to Create Deeper Connections Together

Ways to Recognize Your Pet's "Core Qualities," – And Yours Too!

Ways To Recognize Your Animal's Unique Expression of Their Soul's Job & Purpose

Essential Oil Tips to Enhance Your Communication Together

Common Mistakes in Communicating Day to Day with Your Animals, and Ways To Overcome Them

Hear from animals who offered their insights specifically for this class to help you understand animal's points of view so YOU can go deeper with your own animals.
You will get the 2 hour 45 minute Audio class along with the 55 page Companion e-Workbook that includes study questions.
In Class 2
Awaken Your Inner Dr. Dolittle: 7 Steps to Discover and Develop Your Natural Intuitive and Psychic Animal Communication Abilities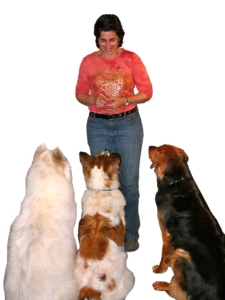 You can Awaken YOUR Inner Dr. Dolittle so YOU can speak with your animals using these How To Steps.
In class 2 you'll get all this:
A Powerful Guided Meditation, along with 3 critical steps to get you started in finding and developing a neutral, quiet, stillness inside – even if this is typically challenging for you

'How to' Steps for centering, grounding and aligning your intention from a soul level for creating a foundation of strength, stability and clarity in your animal communications

Foundation Steps for opening and developing your soul's purpose with animals

Learn the links between your chakra energy centers, your personal style of sending and receiving information with animals and your natural animal communication abilities

Ways to identify, discover and develop your unique strengths in how you receive psychic sensory information

Ways to move energy blocks in your sensory system to enhance your unique psychic skills

Steps to conversing and directing your commune-i-cations and conversations with animals

Common Mistakes, pitfalls, trials and tribulations in animal communication, and what to do about them

Q & A answering frequently asked questions
With class 2, you will get the 1 hour 29 minute Audio class along with the 33 page Companion e-Workbook that includes study questions.
Class 2 Training is designed to help you: Deepen your connections with animals, understand their perspectives, develop your natural intuitive and psychic skills.
You'll be better equipped to problem-solve behavior and health issues so you can enhance health, wellness and harmony together, whether at home with your own animals, or in your animal care business – with the animals you love!
Everyone can Discover and Develop their own skills to communicate with your own animals.  It is amazing to awaken your own Dr. Dolittle!
 Both Classes help you easily learn with your Animals and Find the magic of communicating heart to heart, and soul to soul with your own animals.
Who is this Training Program for?
Anyone who loves animals!

Animal Care Professionals who are forward thinking

Those who are brand new to animal communication with pets at home

Women Experienced with animal communication

People who want to learn more about energy and animals

Life Long Learners who want to deeper their connection with animals

Those interested in deepening their spirituality through animals
And for anyone who wants to enhance lives and make a difference in the world by living with, working with, communicating with, and loving animals.
With both classes you'll get: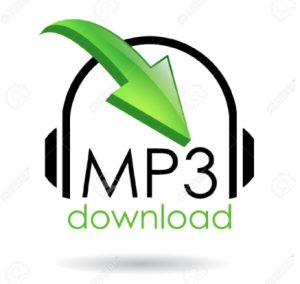 Two Important Introductory Training Classes via Audio with over 4 hours of instruction. Learn by listening to classes recorded live with Sandy teaching you.  in an MP3 delivered to your computer. You can listen and start learning right away. 
Two Companion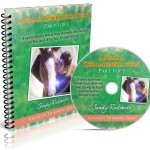 e-Workbooks which are enhanced transcripts of each class.   Helpful study questions walk you through the exercises with easy to follow steps.  
Both Audio classes and workbooks for each class are delivered together to your computer so you can follow along with the training visually right away!
Or Click Here to Purchase
THE COMPLETE AWAKEN TRAINING  SERIES


I'm so excited to be offering you this liberating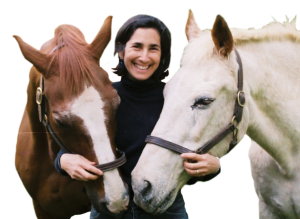 and heart opening trainings!
"I know with every fiber of my being that each and every one of you who is reading this, can tune in and open with your animals even more deeply than you already do.
I know you are able to understand them better and more fully. I know you can see, feel, and hear more deeply than you do already.
And, I know from the bottom of my heart that your relationships with each of your animals can be deeply enriched and enhanced with this process."   ~Sandy


Here is what others have to say about these Trainings:
"The interconnections of life begins to emerge, the magic of your connection with nature, your own animals, other people and yourself gets strengthened. I found my relationship with my self and my own animals transformed and deepened, while getting practical help for everyday living issues."
Judith


Great Insight
"I really learned a lot from your class. Ginger my dog, and one of my cats Buddy were there listening to the class with me. I can feel a weight lifted off of me with what I learned and can't wait to re-listen to the program. I think all the negative self-talk in me is what was an issue with Ginger and I.
Ginger and I thank you for helping us. I had to laugh at the question asked at the end. That could have been me. Ginger barks at me all the time. I told her we need to work on a different way of talking and I think she is trying.
I slept well last night and it was so freeing. You have given me some great insight.
I could also see a difference with my dogs at work with using what I learned.   My boss is amazed by how the dogs listen to me and with the info I have gained it will only be better. I talked to a bunch of the dogs today and they really responded."
Joanne Kuchinski


I Cannot Believe How This Has Helped
"I have to add to this… Sandy's pointers have helped me so much both with my personal dogs and my "kids" at work.
I supervise doggie daycare and work with as many as thirty dogs per day. I have always talked to them but I have started doing it Sandy's way and I cannot believe how it has helped. Everyone plays nice and we have not had any arguments.
Now I can help them be in the right group of playmates.  They can tell me who they don't like or who picks on them. Awesome teleseminar and Sandy Rakowitz is an awesome person. I look forward to learning more from her in the future."
Joanne Kuchinski


This Is Powerful Stuff!
A few weeks after the class, Joanne Kuchinski wrote this:
"I Had to share with you Sandy. I did a SAR (Search & Rescue) this weekend. First trail with my boy Logan was terrible.
Before we worked again, we talked. I told him to show me where the trail went by using a line. I could not see the smell so he would have to give me a picture of where the line went.
HE was really listening to me. I could see it in his eyes. The next trails we worked were awesome. We did not have problems. I told him we are going to have to work on this. I could not believe it! This is powerful stuff."




Thanks for Making this Simple and Profound
"Sandy, thank you for giving so much in the phone conference tonight, for making it simple but profound. Your deep love of animals comes through. Also thank you for teaching us that we, I, need to look at myself, when living with my cat family just as in any human relationship." 
Judith Greene
"WOW! You really knocked my socks off.  That class was incredible.  Thank you so much. I would love to sign up for the next class. I can't get enough of this stuff!"
Tara Dean, Horse Trainer, Virginia


Chock Full of Useful Information 
"Sandy, Fabulous class last night!! The Barbara Brennan Institute must have really missed you when you stopped teaching there. Beauty, my dog, was front and center for the class, as usual whenever you are on the line… She appeared to sleep through most of it, although a couple of times I noticed she was fully awake and staring at me. Towards the end she was totally relaxed and actually smiling!! Thanks for giving the class, it was chock full of useful information."  Sandy Sturner


Fascinating!
"Thanks for the great class last night! I took lots of notes and signed up for the next one. It's fascinating! I was so impressed by the eloquence of your animals! Amazing."
Pat Atkinson