Transforming Chaos 
– Join us Monday Night, February 26 with Linda Tellington-Jones!  (details below)
Most of you know of Linda Tellington-Jones, the most amazing heart-felt woman,
creator of Tellington-TTOUCH®. She's is known world-wide for her powerful,
intuitive TTouch – with horses, dogs, cats, and with All animals, and
with people too!   Many know her books, she has written over 20 books!
And, at 80 years young, Linda continues to travel the world hopping around
the countries teaching and sharing, and yes, she is still RIDING horses
– very adeptly I might add!
 
…and now she is sharing online more and more – she can often
be found on Facebook Livestreams these days from her home in Hawaii, or
while teaching a training!  She LOVES connecting and sharing! 
Linda is a TRUE and inspiring example of LIVING in the Art of FLOW.  
I am continuously inspired each and every time we speak and
spend time together.  This is why I keep coming back for more
with Linda… for decades she has been one of my mentors and teachers.
Recently, Elinor Silverstein (another lovely TTouch &
Feldenkrais Practitioner) and I were talking with Linda about all the chaos, pain and uncertainty happening.  
We asked if she would be willing to do a Zoom meeting for
-and with all of us.  She replied with an Enthusiastic YES!
We're bringing something NEW to you,
Join us ONLINE – Monday Feb. 26, 
We're offering your hearts, minds and wounds
compassion, animals and nature. 
….No arguing, no fighting.
This has been a time of great change and huge pain with
so many challenges for so many around us and in our world.
Linda's words of Intuitive wisdom are so special, deep, healing.
For close to 30 years she has been one of my teachers,
and for Elinor close to 40 years!  
Just last month we spent a week together at Linda's home delving
into TTouch for YOU and ways to bring this out more and more
in the world…OnLINE…
…to share increasing connections with nature,
animals, and the magnificent Universes within….
We gather together next ONLine – with YOU 
Join us for this hour together in Transforming Chaos….
Mon, Feb 26
4pm PST/ 5pm MST/ 6pm CST/ 7pm EST
In this online gathering "Transforming Chaos"
We'll explore the support and gifts we can receive
from honoring the connection with nature and animals,
from the practical to the spiritual.
You already know Linda is amazing and brilliant
!
Just join us – there is no other registration,
this will be your only notice of this event.  
NOTE – This was announced on Facebook and there is
IMMENSE interest in this from all over the world.  
SPACE is LIMITED. 
I encourage you to get on live, 
I am not sure the replay will be available afterwards!  
Join in early to make sure you get your spot to attend!!!!
HERE's how to Join In on Monday….
Here are different ways to join:
Join from PC, Mac, Linux, iOS or Android: https://zoom.us/j/9865037056
Or iPhone one-tap :
US: +16465588656,,9865037056# or +16699006833,,9865037056# 
Or Telephone:
Dial(for higher quality, dial a number based on your current location): 
US: +1 646 558 8656 or +1 669 900 6833 
Meeting ID: 986 503 7056
About Sandy Rakowitz: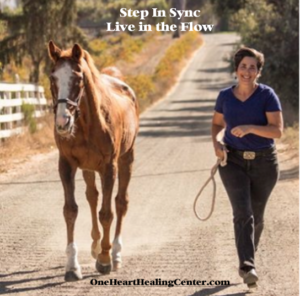 Sandy Rakowitz guides women to line up their mind, heart and emotions with their intention, immense wisdom, beautiful skills and intuition so they can Get Unstuck and Create More of what they DO want in their day to day life…. with their animals, work, relationships and business. Sandy compassionately and skillfully helps women Cultivate Their Creative, Wise, Intuitive Self to Find the Fun, Thrive, become financially independent, while Living Their Dream Life.   
Sandy has been a Tellington TTouch Practitioner for close to 30 years and has worked closely with Linda Tellington-Jones, she is a graduate and former faculty of the Barbara Brennan School of Healing, is an Animal Communicator, and has taught across the U.S. 
Sandy has developed over a dozen empowering online programs to learn Animal Communication, Energy Healing, Pet Hospice & End of Life Care, Jitter Busters for Pets, and many other Holistic based practices with people and animals.  She is an Independent Bemer Distributor a cutting edge medical device.  And, she is currently developing the exciting Series on The Art Of Flow engaging Creativity and Stepping In Sync with Source.  
Her Eldest horse Ibis,  soon to turn 36 and pictured above with Sandy, has become well known for his amazing, inspiring come back from near death last year, and is currently galloping again experiencing a wonderful quality of life benefiting from all these wonderful practices!