Thank You and Congratulations on making an
investment with your animals and for your future!
Your seat is secured for October 3 & 4, 2015!
Read this page thoroughly for all your details!
A Note from Sandy:
We can't wait for you to join us October 3rd and 4th, 2015 in Charlottesville, VA for  The AWAKEN Animal Communication 2 Day Event!
I'm looking forward to teaching you step-by-step animal communication systems that include simple methods so you can authentically live your best life possible with your own animals, and client's animals, so you can make even more of a difference then you already do. We're also going to have lots of fun!
To make our experience together even more enjoyable and memorable, I have created two upgrade opportunities for you:
1 –Our VIP Package
2 –Our Bring a Friend Option
Access to these is limited so it's important that you act now before we sell out!
(If you've already previously upgraded to VIP, congrats! If not, your opportunity is below!)
Hotel, meal, travel logistics below also.  And, these will be emailed to you upon registration.

Your VIP Upgrade is available for $127 and includes:
Special, private and delicious catered dinner with Sandy on Saturday evening of the workshop, our treat.

Your catered food will be available shortly after we break for the day on Saturday.
You will have the opportunity to connect with some incredible animal lovers,
animal care professionals and heart-centered potential new friends in a more intimate setting.
No driving, parking, lines, or need to find a place for dinner on a Saturday evening!

3 Bonus support Q & A calls with Sandy in the months after the workshop 
for added support (Priceless!)

• And, You'll get the Beautiful Companion Booklet created specifically 
for you in this VIP Training – never published before!  (Sandy is becoming well known for her companion guides to her courses with rave reviews!)

VIP Ticket holders earn a BONUS advanced training on Saturday night after dinner: 

Special VIP Training: Protect Your Sacred Energy

. Protect Your Sacred Energy: Learn How to Clear, and Kick Negative Energetic Interference to The Curb, To Enhance Your Animal Communication Abilities, and Improve Daily Life Using Essential Oils

This is additional training that goes way beyond the 2 Day Awaken Event Content,
that addresses Spiritual, Auric Protection against negative influences
and chaos.

This is unique, special training is based on NEW Techniques that I have personally
been working with this year.  We'll use a special selection of heavenly essential oils that I will provide for your use.  

 Here are a some highlights we'll be covering in the VIP Training:

• Meet Your 'Animal Communication Spirit Muse' 

• Learn 7th Heaven Steps to Serenity

• Clear and Balance Your Sacred Auric Space

• Strengthen and Protect Yourself

• Experience the Crystal Bath Energy Cleansing 

• Participate in the Labyrinth of the Heart Meditation 

• Use Your Golden Key to the door between dimensions


 I have begun using these techniques with clients and these techniques make it significantly easier to access your heart, your authentic and all knowing self.  This increases – really amplifies, your clarity with yourself, between you and your animals, and yourself and spirit.

Here's how people are consistently describing their experiences with just a few of these techniques: 


• Comforted

• More Me!

• More Whole!

• Sturdier

• Solid

• Powerful

• This is freeing  

• This is a place of creation!

• I can see, feel, hear and know more now.

This method is also perfect for using with shelter animals and those with thunderstorm phobias, fear of going to the vet, noise sensitivities and separation anxiety.  Or, just helping your animal go into a deeper state of safety, relaxation and healing.

This VIP Training in Protect Your Sacred Energy is an adjunct tool to support your animal communication skills and can be used as a supportive complimentary, holistic technique for transformation. 

You'll learn:  

•Special techniques for application with You dogs, cats and horses – and people too!

•Methods of application

•Why this technique works so well for a range of anxiety issues

•Easy Ways to incorporate these techniques with Animal Communication 
to Significantly Enhance your Abilities to Understand, Receive and Convey
Information with the animals

◦ Whether you use the Protect Your Sacred Energy Techniques for yourself,
your own animals or want to bring it into your animal care professional practice, using these techniques will give you solid tools that you can use daily for the rest of your life, to help in all situations.

You will be much better equipped to help your own animals and with clients.

And, if you are in the animal care professions, this is a MUST for your own self care, skill enhancement, and protection.

Plus these techniques will equally help your animals, and for those with anxieties and fears.
Everyone knows someone who has an anxious dog!
VIP UPGRADE: $127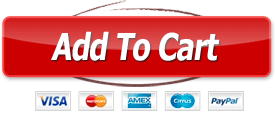 Bring a Friend/ Partner/ Spouse for $97:
As a registered participant for The Awaken Animal Communication2 Day Event, you may bring ONE guest–your spouse/partner, friend or business partner for $97.
Please note:  The Bring a Friend payment must be processed by the original registrant. The friend cannot register themselves.
Also, if you tell us you are bringing a friend, and they do not show up on the day of the event, you will be charged $197 to offset the cost of their materials.  This support can make a big difference in implementing the resources and guidance you receive (it also helps to have a second set of ears and hands for note taking.)
After you "Add to Cart," check out and pay, please do these 2 things:
1) Please email the name of your guest to us and put your name in the email as well!  Email:  Help@onehearthealingcenter.com

2) Email your friend, the same thank you link you receive because it has all of the event details for them:  https://onehearthealingcenter.com/awaken2015/ty/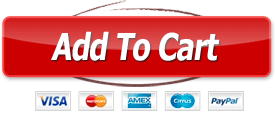 The Awaken Animal Communication Event 2015
Logistic Details
Saturday October 3rd & Sunday October 4th, 2015
Event Location:
Hilton Homewood Suites Charlottesville
Address: 2036 India Rd, Charlottesville, VA 22901
Phone:(434) 244-6200
Meeting Hours of Event:
Saturday, October 3, 2015
Doors open at 8am for Check-In;
Complimentary Coffee, Tea, Fruit and light foods and snacks served
Event hours:  
General Session: Saturday 9am – 4:30pm
VIP:  Also meets for dinner and Advanced Training from 5 -8pm
Sunday, October 4, 2015
Doors Open at 8:30am
Complimentary Coffee, Tea, Fruit and light foods and snacks served
Event hours:  
General Session: Saturday 9am – 4:o0pm
Meals:
Light Continental breakfast and beverages will be provided both days.
Lunch: You will be provided with ample time to have lunch at local restaurants, or bring your own.
If you want to avoid the hassle of finding dinner the first day, consider our VIP Upgrade which includes dinner with Sandy on Saturday for networking, fellowship and advanced training.
Hotel Information:

Please note that this is an extremely busy time in Charlottesville.  
I recommend you book your room as soon as possible!
A block of rooms has been reserved at 2 hotels – These rooms are held
until September 12.
Both of these hotels are booked unless you use the reserved rooms.
1) Hilton Homewood Suites Charlottesville (Event Location)
Address: 2036 India Rd, Charlottesville, VA 22901
Phone:(434) 244-6200
USE Group Code: OHH
TO Use this Code, You Must CALL to make your reservation.  (434) 244-6200
This hotel is booked otherwise!
$219 King Suite
Complimentary amenities include a hot, full breakfast daily, and easy parking. The hotel also has a pantry, an indoor pool and hot tub, a fitness room and a business center.  Next door to Whole Foods and easy walk and drive to many great restaurants.  Shuttle to and from the Airport.
(The people are super nice here and love to help you in any way they can!)
2) Hampton Inn of Charlottesville (Next door to Event Location)
Address: 2035 India Rd, Charlottesville, Virginia, 22901
Phone:  434-978-7888
TO Reserve a room, you must CALL to make your reservation!
Use the group code "AWK" for the Awaken Event with Sandy Rakowitz
This hotel is booked otherwise!
This hotel is next door to the Event location and an easy few minutes walking distance. 
$149.00 Single/Double occupancy
Complimentary amenities include beverages, light breakfast, easy parking and a shuttle to and from the airport.  Short walk to event location, whole foods and other restaurants.
Travel to Charlottesville, VA
Travel to Charlottesville, VA
BY AIR

The event location is in Charlottesville, VA which has a lovely, small airport 5 minutes
from the event location at the Hilton Homewood Suites.
Airport Code is CHO
• Richmond International Airport is 1.5 hours driving distance from Charlottesville, VA  
Airport Code is RIC
• Dulles International Airport is approximately 2 hours driving distance from Charlottesville, VA (longer with traffic)
Airport Code is IAD
• Reagan National Airport is approximately 2.5 hours driving distance from Charlottesville, VA  – Airport Code is DCA
• If you are staying at the Event Location, The Homewood Suites, there is a shuttle to and from the airport.
BY Car
The event location and both hotels are
on Route 29 Northbound side.
Easy access from routes 64, 250, 29 and 81.
Car Rental
From Charlottesville Airport, you can rent a car.  There is alot to explore in and
around historic Charlottesville.
TAXI
THere are multiple taxi services to hire just outside of the airport. 
BUS and TRAIN
Greyhound and Amtrak have stations in downtown Charlottesville. 
Call the hotels for shuttle service – or Taxi service to the hotels.
The stations are within 10 minutes of the hotels and event location.
Clothes:  Casual and comfortable.
Weather:
The weather in early October in Charlottesville is often spectacular –
dry, ranging from 60-80 F degrees during the day and dipping to 40-50 at night.  
However, as you know, you never know these days!
And, weather can vary greatly so please check weather reports prior
to travel to check on current weather.
Inside the building the temperature may be cool.  Please bring a sweater for inside.
There is a beautiful, large patio right outside our meeting room with lounge chairs – 
and a fireplace!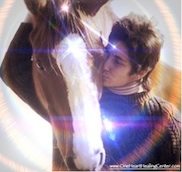 To Living Your Best Life, With The Animals You Love!
Can't wait to see you at the event!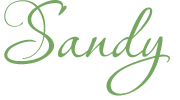 Questions? We're happy to help. Email us at help@onehearthealingcenter.com