One Heart Events, Classes, Programs

Join us in these heart opening, transformational events, classes and programs for you and your animals. Deepen your bond, enhance health & well-being, create your dreams.  
To easily stay up to date, and to receive your free animal communication gift,
sign up for the Animal Wisdoms eNewsletter CLICK HERE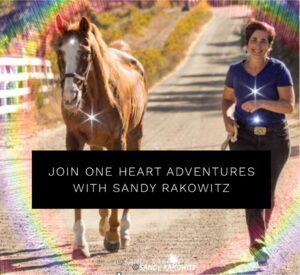 Free Virtual Travel – Take a Dream Trip through One Heart Adventures with Sandy Rakowitz.  These are are Crazy fun, interactive tours exploring the wonder and beauty of San Luis Obispo County in the gorgeous Central Coast of California, and, beyond.  Invite friends, family, co-workers. Create Beautiful Postcards. Live-Streamed Tours. Unscripted. Unedited.  See where we will explore next, and what animals we will meet. Click Here to Join In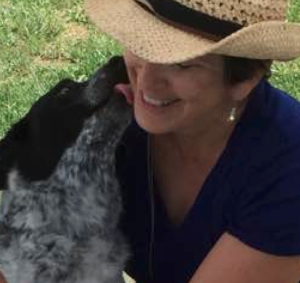 Stress Busters for Adopted Pets – Online Class – Free.  Learn hands-on, gentle approach for dogs, cats, horses and other animals. Practice simple, easy-to-learn techniques in class for connection, relaxation, and confidence.  Enhance well-being together with your animals, Join us Live and participate on Zoom with your animals.  And, the recording will be sent to those who are registered.  More Info & Registration Here: StressBustersForPets.com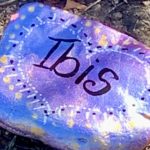 Paint Pet Memorial Stones – Online Class – Open to Public. Learn exactly how to paint a simple Memorial Stone.  You will be lead with Step-by-step instructions so you can create a special DIY project to give thanks for your beloveds.  Come Paint Stones Together to create a lasting memory to your loved one.  Register Here Now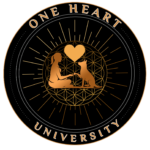 One Heart University for Animals and People – classes, programs, Adventure Experiences, Coaching
A Universe of Learning.  Join the membership community and get access to monthly animal connection classes, nature adventures, holistic tips and classes, fun. Click Here for details and registration.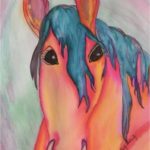 Art-for-Your-Heart: Enjoy and purchase the inspiring, vibrant, soulful watercolor art of Sandy Rakowitz.  She explores the divine transmitting connections with animals, the spiritual realms, and the frequencies of emotion, thoughts, shapes and colors. Through photography she captures the wonders of animals, nature, and humanity.  To view her collections and purchase your favorites in wall art, home decor and clothing for adults, babies, toddlers and kids, Click Here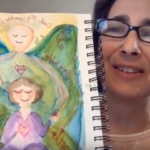 'Love-Streams' Join Sandy as she talks about everything from Talking with your pets telepathically; Working with Elephants in Thailand; Letting Go of Loved Ones; Connecting with Your Guardian Angel; Simple, Soothing Doodles to connect with animals, and so much more.  Watch on her Youtube Channel: https://www.youtube.com/user/OneHeartHealing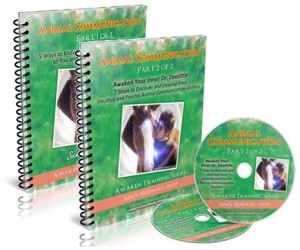 Awaken Your Inner Dr. Dolittle Learn Animal Communication, open your natural intuitive and psychic abilities to connect more fully and deeply with your animals and nature through this inspiring, comprehensive class with accompanying workbook with Sandy Rakowitz.   Get the Audio and workbook of the full class – CLICK here


Listen to Sandy Rakowitz talks with guest host, Jennifer Stover, about the gifts that animals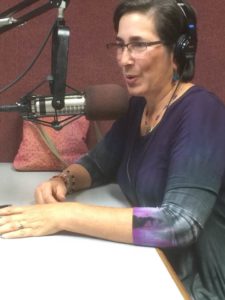 bring to us, and ways they help us… even dare us… to open our hearts – and, about enhancing confidence, performance, and health with your dogs, cats and horses.  Click here to listen to this and other inspiring and informative interviews with Sandy!

Make sure you are getting the Animal Wisdoms ezine for details on all upcoming events as they are announced!  Sandy has had many wonderful events covering stuff like essential oils, animal communication, money breakthrough methods, animal spirit guides, sacred money archetypes and MUCH MUCH MORE.
If you are not getting Animal Wisdoms sign up now so you don't miss a thing! 


Comments from Classes, Programs and Event Participants
Courageous Sharing
"Heartworkers, please take a look at this beautiful & COURAGEOUS livestream
by Sandy Rakowitz who recently lost her Dad!!!  The way she is using artwork to soothe her soul and move through her grief is inspirational.

Your bravery and courage to share with us, even through your time of grief and loss is SO inspiring. ?  Thank you for sharing your light and showing all of us that there can be calm, strength and presence, even through times of loss.   Thank you for sharing yourself with the world Sandy! I love hearing about your work helping animals and their humans.

Oh, hearing you say "…how is it that I can recognize my Dad living in me and through me?" – this brings me to tears, it's so beautiful."  ~ Maritza Parra, Texas

Deliberate Intention with Strength
"I think we all truly benefit through your sharing … thank you Sandy! I loved hearing what you have shared! ' deliberate intention with strength'… such a beautiful message! Thank you Sandy.  You are doing very important work on behalf of the animal kingdom!
~ Georgia Lesnevich Haneke, Utah

Heartfelt Sharing
"Sandy, Thank you for this. It is a heartfelt sharing of loss and I have learned better how to deal with it."   ~ Susan Howe, California

Comfort
"I enjoyed your soothing, comforting thoughts on loss. I had a profound experience of sadness and knowing right before hearing my dad had passed, and you helped me see that in a different way. Also, I'll never forget you connecting me to my son who had passed. Thank you for continuing to share your intuitive gifts."   ~Linda Wagner, Virginia

Simple and Profound
"Sandy, thank you for giving so much in the phone conference tonight, for making it simple but profound.  Your deep love of animals comes through. 

Also thank you for teaching us that we, I, need to look at myself, when living with my cat family just as in any human relationship."  ~Judith Greene

What a Difference!

"Wow, Your Class!  Thanks.   I tried one of the methods you gave us in class with my dog.  She almost immediately stretched out and closed her eyes – a very different reaction.  Usually, she'll accept petting for a minute or two, but then move away – especially if we stroke her legs. 

This time, however, she looked very relaxed, so I paused for a few moments and then continued with the steps you outlined.  She stretched again and moved around so I could get her other side.  After a few minutes of that, I paused again, let her absorb that. 

Then I continued using the methods as outlined and she loved it.  Stretched out, eyes closed, completely relaxed, even when I stroked her legs.  What a difference!  Thank you for such great information!" ~ Kristin Neubauer, Writer, Virginia


Astounding!

"Sandy's knowledge is astounding. Just by talking about the subject at hand, she taught me things I might never have had access to…"   ~ Anon


Incredible class!

"WOW Sandy!  You really knocked my socks off.  That class was incredible.  Thank you so much. I can't get enough of this stuff!"   ~ Tara Dean, Horse Trainer, Virginia


Learning To Work a Different Way

"I really learned a lot from your class last night. Ginger and one of my cats Buddy were there with me. I can feel a weight lifted off of me with what I learned and can't wait to re-listen to the program. I think all the negative is what was being an issue with Ginger and I. I could also see a difference with my dogs at work with using what I learned. 

Ginger and I thank you for helping us. I had to laugh at the question asked at the end from the lady with the Malinois. That could have been me. Ginger barks at me all the time. I told her we need to work on a different way of talking and I think she is trying.

Almost a year later, Joanne shared this story with me of how she continues to use what she learned from this class:  "Logan and I had a big SAR certification test last weekend. I was very nervous and worried about the test. I sat and talked to him like I learned in the class I took from you a while back. I told him how he needed to find the line (the scent trail) and show me where it went.

Well we did a 1.4 mile trail in 58 minutes. Seven turns, two water crossings, two road crossing fields and woods. He was awesome. I just kept telling him to find the line. The evaluator said after the test it was like he had an earpiece and some one was telling him where all the turns were on the trail. 

I explained to the evaluator what I had been telling Logan and about what I had learned. He actually started using the same phrase the rest of the weekend. He said it made sense.

Thank you so much for what you do and the information you shared in your class. I just had to share this with you."

~ Joanne Kuchinski and K9 Logan IPWDA certified trailing dog, Virginia