Gifts of "TTouch-For-You®"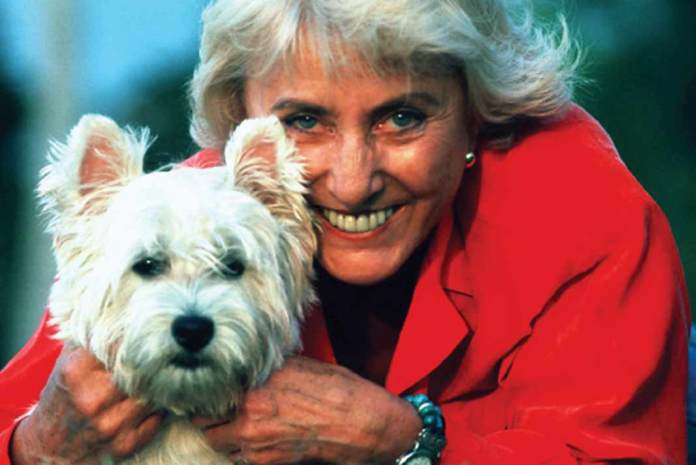 Join us to Unlock Your Own Gifts
of unlearned knowledge, compassion and kindness,Â
through the portal of Tellington TTouch,Â
a simple form of touch,
& a gateway for intuitive wisdom

Join us…
Online
in a 3 hour Deep Dive
Introduction toÂ
Tellington TTouch-for-You®

with Linda Tellington-Jones, Ph.D (H)Â
Host, Sandy Rakowitz &Â
with Elinor Silverstein
This isn't just another 'how to' class…
Whether you are working in the healing arts,
as a health-care professional,
in an animal related profession,
or for self-help for you and your family…
….this is your chance to take
a QUANTUM LEAPÂ forward
on your own true path
and hone your ability to create the humanity you crave.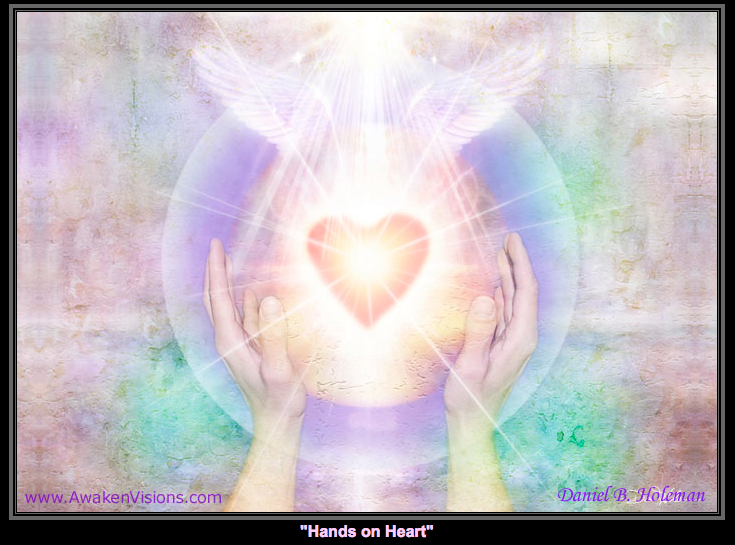 This is your opportunity
to create a more meaningful world.

In this class Linda will lead you in
the TTouch hands-on method
to access the wisdom of your cells.
These easy-to-learn self-help methods
have impacted tens of thousands of people
for over four decades.
TTouches are Making a Transformation in my Life
"I have dozens of self-improvement tapes. I am a hypnotist. Doing the TTouch on animals and friends, I can notice the most obvious change in me. I am more approachable. I am more willing to touch people, I am more confident about my life. I also am taking more chances. TTouch is basic to people's happiness and health, but fear has prevented me from accepting or eliciting it with people around me. I am positive that the TTouches are making a transformation in my life and those around me.†Â
~ Jean F
Tellington TTouch® impacts
the body, mind and emotions
when applying this simple and profound
form of touch.
The methods taught in this class, and upcoming immersion program, have been inspired by the ongoing conversations and explorations between Linda, Sandy and Elinor. Â
We want to share the exciting and illuminating discoveries that are emerging with all of you too! Â
We feel that these dialogues and explorations are deepening our compassion and appreciation for our fellow travelers on this precious planet as well as supporting our dedication and desire to making a positive difference on the planet.Â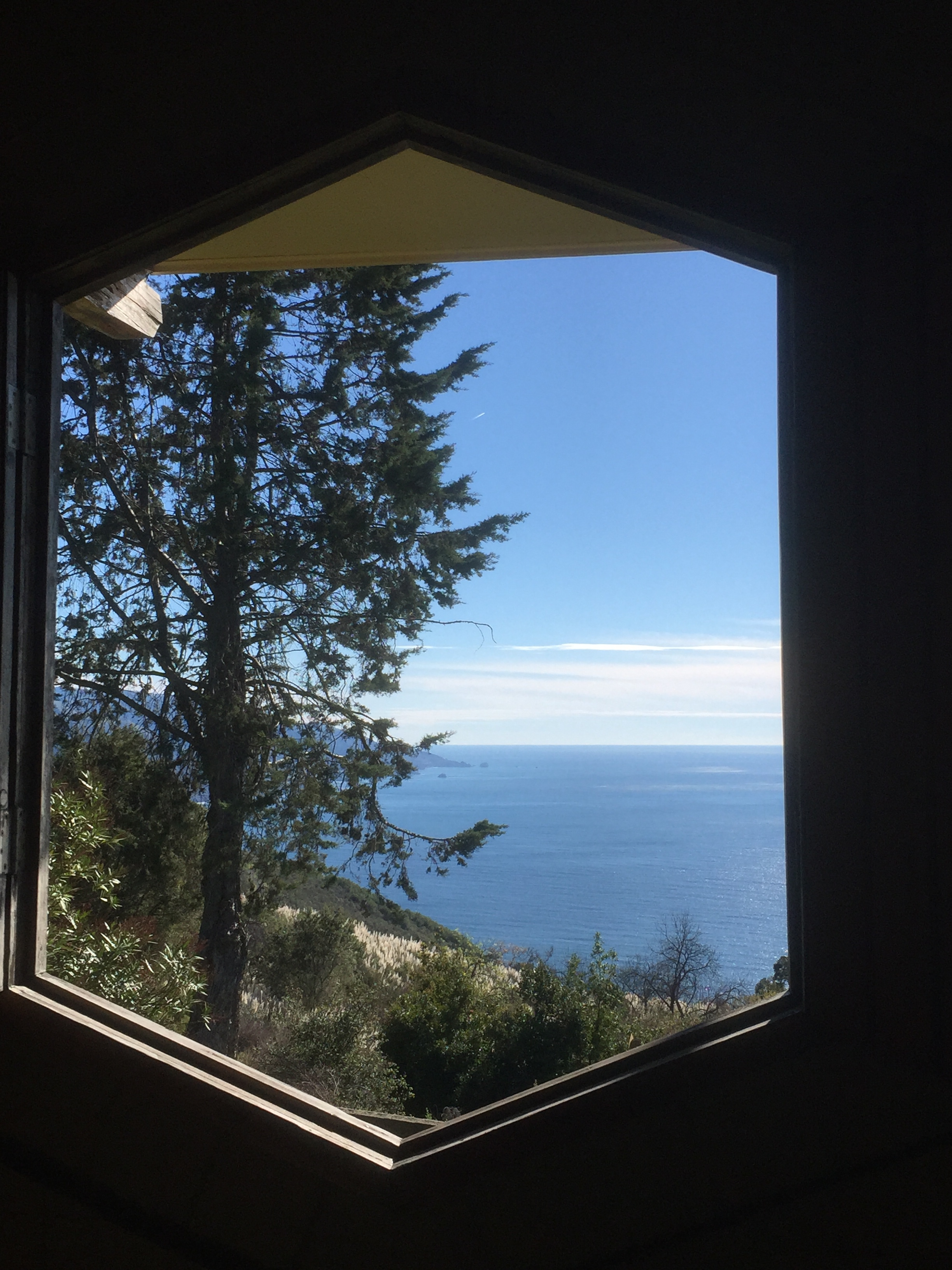 ACCESSIBLEÂ for everyone,Â
this is WISDOMÂ
that can genuinely help you…


FOCUS your stories, thoughts, feelings and intention
TAP INTOÂ your own gifts deep inside yourself
BRINGÂ YOUR GIFTSÂ out into the world for greater and important influence in your own life and those you touch.
Every thought, every feeling, every emotion, and, every belief you have effects your life and the lives of those around you. Â
TTouch, integrated with the practices taught in this class, supports the process of deepening trust in yourself, helps you create new patterns of thoughts, feelings and beliefs.
All of which offers a deepening appreciation for the 'Infinite Possibilities' of creating a better reality.Â
Linda, along with Sandy and Elinor, will guide you through this portal into the wisdom of your own body and being.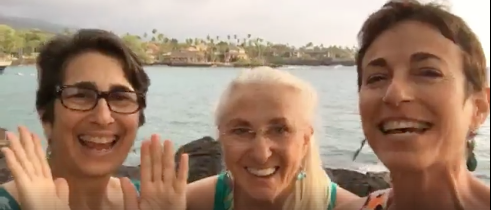 Let's Do This Together! Â
Register for this amazing event
and receive the 3 hour class
in video and audio recordings
Only $77


Are you new to TTouch?
Have you used TTouch before?Â
Are you experienced with TTouch?
GREAT!  Join us in this Journey…
Get soaked with wisdom from a Global Pioneer,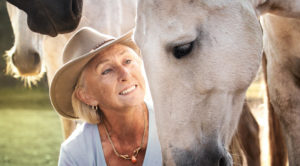 Life-Long Influential, Intuitive,
 Heart-Mind-Spirit Leader &
Recipient in 2019 of the Torch-Bearer Peace Award for her lifelong dedication to the development of a heart-based method that nurtures a unique, peaceful connection between animals and people.

Here's more details about this unique class…

Explore the Practical and Spiritual Elements
of Tellington TTouch®  for Self-Help.
A principle concept of Tellington TTouch For You is the intention to "Remember Your Perfection at the Cellular Levelâ€.
When dealing with mental, physical, emotional or spiritual challenges in your life this concept may feel out of reach.
In this case, we substitute this phrase with, "Remember Your Potential for Ideal Function at the Cellular Level.â€
With a variety of techniques, we will explore the potency of these two phrases.
With the positive group energy, we will create a community of support.
What You'll Get:
For You:
Learn practical, easy-to-learn methods to activate and support whole brain learning so you can enhance concentration, learning, coordination, flexibility in mind and body.
Experience positive influences of using TTouch for yourself in circumstances where you may feel challenged or stuck in relationship so you can more readily reduce your stress reactions, enhance your sense of comfort and ability for self-soothing during stressful times.
Methods to support immune functioning.Â
Practices of Appreciation and Gratitude.
Connections of using Tellington TTouch with the Ho'Oponopono Hawaiian prayer of forgiveness as a 'Way of Being'
Integrate and deepen your understanding of Science and Spirituality through Tellington TTouch.
For Your Practice with Tellington TTouch:
Develop a framework for empowering your intuition and accessing wisdoms from within yourself.

Gain confidence in deepening your technique.

Develop a personal practice that is meditative, kind and self-caring.

Learn how to connect with the power and intelligence of your own, magnificent potential within your cells.

Develop practices to support the communication between the cells

Create more impact in using Tellington TTouch with yourself, and in sharing with others.
QUESTIONS? email sandy@OneHeartHealingCenter.com
ONLY: $77 Â USD Â
Recording:Â Everyone who registers receive a downloadable video and audio recordings of the three hour class so you can continue to learn, ongoing.
Participation:Â Join us from anywhere around the world. Â You get to listen in and practice TTouch with Linda Tellington-Jones, Sandy Rakowitz and Elinor Silverstein from the comfort of your home. Â
Â
Register for this amazing event
and receive the 3 hour class
in video and audio recordings
Only $77

About Linda Tellington-Jones: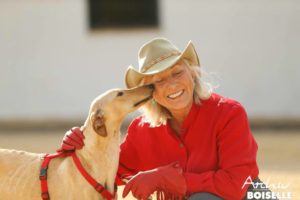 Linda Tellington-Jones, PhD (Hon) is the creator of the Tellington TTouch® method. Over 2500 individuals have been trained in the Tellington Method for humans and animals and are working in 36 countries.Â
She is the author of 22 books in 15 languages about her work with many species of animals as well as books for human health-care. Â
This unique approach has originated as a result of her life-long journey to learn to trust her intuition and has grown in popularity throughout the world.  Her pioneering work has its roots in a philosophy that sees all beings — humans and animals alike — as reflections of a Divine Whole.Â
The Tellington Method was first created 4 decades ago as a system of animal training, healing and communication that allows people to relate to animals in a deeper, more compassionate way — a way that furthers inter-species connection and honors the body, mind and spirit of both animals and their people.
The Tellington Method utilizes a variety of techniques of touch, movement and body language to affect behavior, performance, and health, and to increase an animal's willingness and ability to learn in a painless and anxiety-free environment.
Linda's highly effective and revolutionary approach to working with animals brought her world-wide recognition, and it was out of this success that Tellington TTouch for humans has arisen, emerging as an important addition to the increasingly respected world of alternative healing practices.
About Linda's teaching methods:
Linda's teaching method is highly intuitive and organic. She starts with an outline, and adds to this structure through her deep intuitive wisdom – the same 'avenue' through which TTouch has developed and evolved for close to 40 years. This creates a special magic that you will not want to miss!
Linda is approaching her 81st birthday in June, 2018. She is finding a new freedom in sharing more and more deeply. Increasingly, Linda is bringing forward teachings she has held mostly private for decades. She said recently, "If not now, then when? The time is NOW!â€
This creates a special magic, intimacy, power and depth that you will not want to miss!
A little more about Linda Tellington-Jones PhD (H)
For the first 36 years of her life, Linda was immersed in the world of horses.
She was co-founder and co-director of PCERF, the Pacific Coast Equestrian Research Farm (1962 to 1971) and School of Horsemanship, an international residential school for riding instructors and trainers. She and her first husband, Wentworth Tellington wrote the first book on body work for horses in 1965 entitled, Physical Therapy and Massage for Sport Horses, inspired by a form of equine massage taught to her by her grandfather, Willian Caywood. The book, Strike a Long Trot: Legendary Horsewoman Linda Tellington-Jones, by Shannon Weil tells the story of the school.
The Birth and Development of Tellington TTouch
In 1975 her career path in body work shifted from horses to humans when she enrolled in a four-year professional training with Dr. Moshe Feldenkrais at the Humanistic Psychology Institute in San Francisco.Â

In the second day of the training Moshe Feldenkrais made a statement that lead Linda in a totally new way of seeing horses and which inspired the beginning of the Tellington TTouch Method, first known as TTEAM (Tellington TTouch Equine Awareness Method).
Tellington TTouch has since developed into a system of animal training, not only for horses, but includes dogs, cats and all species. Â
This method has become known around the globe as a method for healing and communication that allows people to relate to animals in a deeper, more compassionate way — a way that furthers inter-species connection and honors the body, mind and spirit of both animals and their people.
In the 1980's, Tellington TTouch broadened to include the world of companion animals, developing techniques that deepen mutual trust and understanding and strengthen the human/animal bond. During this period, the work was also introduced as an effective and valuable method to reduce stress in wild life rehabilitation and to enhance the well-being of animals in zoos.
Now, the Tellington TTouch Method utilizes a variety of techniques of touch, movement and body language to affect behavior, performance, and health, and to increase an animal's willingness and ability to learn in a painless and anxiety-free environment.
A Few Significant InfluencesÂ
In 1979 she was invited to assist at the 2nd Professional Feldenkrais Training at Amherst College where she was introduced to Elinor Silverstein by Moshe Feldenkrais. Their nearly four-decade friendship and collaboration has influenced countless students of somatic body work.
The philosophy of Nobel Laureate, Sir Charles Sherrington gifted Linda with her passion regarding cellular wisdom. His book, Man on His Nature, was on a list of recommended reading for the Feldenkrais training. Sherrington's wonder at the phenominal ability of the body to repair sparked Linda's interest. And one statement - that every cell in the body knows its function within the body – set the corner stone for her 40 year fascination and dedication to understanding – to honoring – the wisdom of the cells.Â
Linda's spiritual journey began at the Esalen Institute in Big Sur when she attended an invititional workshop with Robert Monroe. The Monroe Institute furthers the experience and exploration of consciousness, expanded awareness and discovery of self through technology, education, research and development. At the same weekend was Russel Targ, director of the Stanford Research Institute, studying the use of left and right brain in all participants. Â
In "The Book of Ho'oponopono: The Hawaiian Practice of Forgiveness and Healing†by Luc Bodin, Nathalie Bodin Lamboy and Jean Graciet, Linda believes she has discovered a description that actually explains that brilliant ability of the body to heal itself:  "The divine spark†within every cell.
The Basic Circular TTouch
In 1983, Linda's career path veered when she was teaching a weekend training at a veterinary clinic in Delaware.  The clinic was owned by Dr. Mathew Mackay-Smith and Olympic veterinarians Dr. Daniel Marks and Dr. Allen Lesley. At this training, the basic circular TTouch came to Linda.  Now there are 24 different TTouches used.
TTouch-for-YouÂ
Linda has also brought TTouch into the world of humans, teaching weekend and week-long workshops over the past 30 years in programs for individuals and their family members, as well as for health-care professionals.
Linda Tellington-Jones was a guest faculty member of the University of Minnesota's Center for Spirituality and Healing, co-teaching Tellington TTouch for Human Healthcare with Cecilia Wendler, RN, CCRN, Ph.D in 2002-4.
At this time Tellington TTouch was included in the research program at the University of Minnesota's Center for Spirituality and Healing. The results of studies with humans by Cecilia Wendler, PhD, RN, CCRN have been published in three prestigious professional nursing journals and the Journal of Applied Animal Welfare Science.
Awards
Linda has received many significant awards for her longstanding, pioneering work:

2019, Recipient of the Torch-Bearer Award for Peace for her lifelong devotion to the development of a heart-based method that nurtures a unique, peaceful connection between animals and people.  She joins millions around the world who are dedicated to Sri Chinmoy's Ever-Blossoming Dream of global oneness and peace within.

2008, Linda received an honorary PhD from Wisdom University for her body of work that she has developed and shared with the world.

2007, Inducted into the Massage Therapy Hall of Fame

1994, Recipient of Horsewoman of the Year Award from North American Horseman's Association

1992, Lifetime Achievement Award from the American Riding Instructors Association, and previously been awarded the ARIA Teacher of the Year award

1969, Award for Creative Citizenship from the State of California.
Linda is thrilled to share her wisdom and methods with you in 'Gifts of TTouch."
Register for this amazing event


About Sandy Rakowitz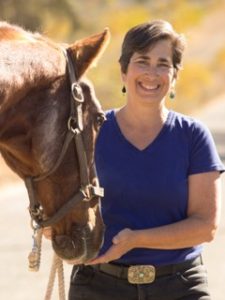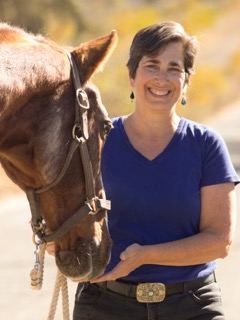 Sandy, founder of One Heart Healing Center, has been a Tellington TTouch Practitioner for close to 30 years and has worked closely with Linda Tellington-Jones. Â Â
She is a graduate and former faculty of the Barbara Brennan School of Healing, an Animal Communicator, Tellington TTouch Practitioner and Centered Riding Instructor, and has taught across the U.S. Â
Sandy has developed over a dozen empowering programs both online and in person, for people and their animals to become more empowered, courageous, confident and calm with animal communication, energy healing, Tellington-TTouch, Essential Oils and other holistic practices. Â
Sandy has been involved in numerous studies measuring the profound effects of TTouch on brainwave patterns with people and horses. This inspired Sandy to develop a year long TTouch for You Self Help group for those with mild Traumatic Brain Injuries in order to enhance their quality of life by decreasing discomfort and enhancing mobility to become more easeful.
Sandy also coaches women in business developing their Passion and Prosperity as a Certified Money, Marketing and Soul Coach. She assists people in cultivating and manifesting their dreams by creating their own Signature Systems to bring their innovative, impactful work out in the world. Sandy teaches, coaches and guides people 1:1 privately and with groups via telephone, Skype with people and animals worldwide, and in person.  www.OneHeartHealingCenter.com
About Elinor Silverstein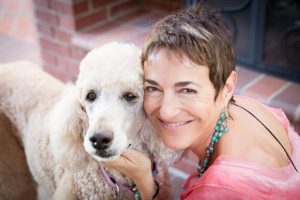 Elinor is an experienced Feldenkrais Practitioner®, Movement Intelligence® Trainer and movement expert who works with Pain, Back and Neck issues, Special Needs Children, Special Needs Adults, and severe physical limitations.
Her extensive background in the biological sciences also helps to inform the way she works with both humans and animals. Â
She is the Creator of "The Gut-Brain Connection†Training Program, and is a Certified Bones for Life Trainer®. Elinor is also a Tellington TTouch® Practitioner who has been working with Linda for close to 40 years!  Elinor and Linda created a popular book club to delve into some of the books that have been most influential for Linda.  https://onstickytopics.com
More about TTouch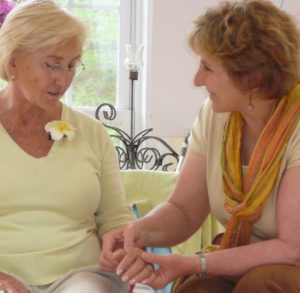 Although Tellington TTouch was initially developed for horses, Linda began asking people to practice using TTouch with each other to see how the TTouches felt for themselves, and for people to get a new perspective on how the horses feel. Â
Tellington TTouch quickly began being used and developed for all species: dogs, cats, wild animals, rescue animals, zoo and exotic animals, as well as for people.
Gradually, Linda began exploring and experiencing the potency of using TTouch for Yourself.
 A 3-year professional training has been taught in Germany and Switzerland to train TTouch for You Practitioners for more than a decade.  There have been many weekend and week-long trainings in the USA, and around the world over the years.  Now Linda is beginning to offer on-line courses.  As with all of TTouch, this aspect of the work continues to evolve. Â
Tellington TTouch-for-You® Online
Bringing TTouch-for-You online for availability around the globe has been a dream of Linda's for many years. The time is NOW, and you will get to experience this firsthand!Â
For decades, Tellington TTouch has been successfully applied to animals. Â And now, through the online community we have the opportunity to share this invaluable work more widely then ever before with people for enhancement of body, mind and spirit.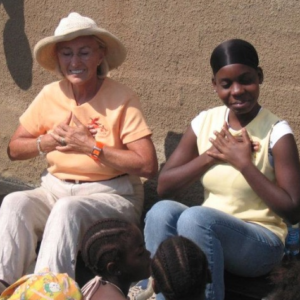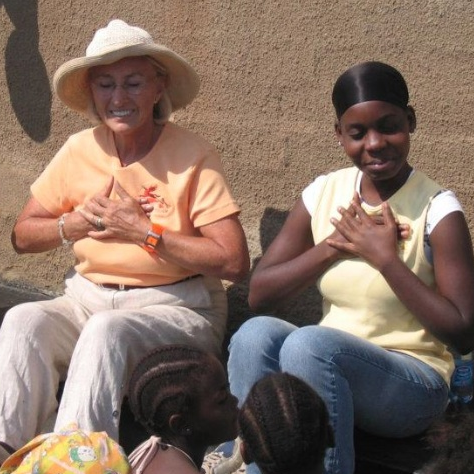 Applying TTouch for You offers you a pathway to a deeper, more harmonious relationship with yourself.   Â
We know the Tellington TTouch effects the part of the brain that supports the ability to bond, not only with others, but with our selves. In a challenging and often confusing world, our compassion and kindness towards ourselves and others is vital to our humanness.Â
Using Tellington TTouch offers a powerful avenue for calming, releasing, and easing stress.  TTouch deeply effects your physical body, reducing discomfort while increasing coherence and harmony. The methods are simple, yet profound. Â
Tellington TTouch has been applied in the human healthcare system for many years, yet not widely known.
Nurses, massage therapists, physical therapists, physicians and occupational therapists have been successfully integrating these techniques into their practices in the U.S., many of the European countries and South Africa.
Nurses have been using Tellington TTouch for soothing emotional pain for patients and their loved ones. Â
Outside the clinical setting, teachers are using these techniques in the classroom to address behavioral issues and to facilitate problem-solving and positive growth and development in their students. Â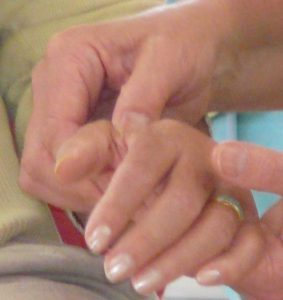 In your personal life, TTouch can be a means to enhance relationships beyond the constraints of language.
Parents are finding new channels to connect with their children.
Spouses are deepening their relationships and discovering new ways to nurture one another in a non-sexual context.
Friends come to new levels of understanding and appreciation with each other.
Siblings and family members have an opportunity to bond in new ways.
This on-line class is also an opportunity to understand how science and spirituality is at the core of Tellington TTouch for You.Â
TTouch is a powerful tool to enrich all your interpersonal relationships.
Using TTouch for self-care and gentle self-kindness
is a way to live your life with less stress and more purpose,
less depletion and more energy,
less fear and more acceptance,
less negative self-talk and more compassion.

CLICK HERE TO JOIN IN AND REGISTER
The Buzz About TTouch For You®, and Sandy, Linda & Elinor's online classes:

Â

Buried, Not Lost
"A big Thank you! for putting this together.

It had powerful effect on me – too much to explain other than a wave of relaxation has come over me; being immersed in your energies reminding me that we share similar thoughts feelings.

It had a deep impact, bringing up a part of myself that I used to be in touch – but had buried….many feelings and thoughts are seeping up. Your online gathering reminded and touched that deep place causing something to emerge again… it was buried but not lost."  ~  Susan Stillman

Confirmation of My Own Life
"So many of the books or other influences Linda spoke of, as well as their timing, we had in common. I just wanted to jump up and down, saying YES! YES! YES!!! It was a confirmation, of something — perhaps a confirmation of my own life. There was a knowing, a deep quiet satisfaction, that even when it seemed so, that I had not gone astray. It was not Reason for regret. It was celebration.Â
How exciting to hear Linda speak of books/teachers who influenced her, many who had also influenced me, decades ago.
Most of all, tonight I loved hearing this wise, intuitive, loving woman speak. I could hear and feel the deep Spirit-Truth welling up from inside and beneath her words. I'm impressed with Linda's work, but this was far deeper than I expected. I am grateful that she shared her loving wisdom.
Tonight was a true life- affirmation for me. And so it is. Thank you.† ~ Beth Glass

"Thanks Sandy, Elinor and of course our Linda! I needed this today. Couldn't make the live broadcast but did make the replay. The familiar words were especially meaningful and resonated in a way that touched my heart. I love you guys." Â ~Â Cindy lou Burroughs