Introduction to The HeArt of
Tellington TTouch®-For-You:
Exploring the Practical and Spiritual Elements of TTouch for Self Help
A Key to TTouch For You is the intention to "Remember Your Perfection at the Cellular Level".
 Or,   If you are dealing with mental, physical, emotional or spiritual challenges in your life this concept may be beyond you at this moment. In this case, we use the key phrase, "Remember Your Potential for Ideal Function at the Cellular Level"
With a variety of techniques, we will explore the potency of these two phrases.
With the positive group energy, we will create a community of support.
WHAT: 
Four Group Classes with Tellington TTouch Creator, Linda Tellington-Jones with host, Sandy Rakowitz
We'll Cover:
Practical and Spiritual Steps for using TTouch-for-You as a Self-Help Exploration
Including but not limited to: 
– How the Basic TTouch Circle activates the whole brain and how that impacts our daily life, decreasing stress, enhancing relationships, and easing decision-making
-Accessing the Wisdom within with gratitude and the TTouch Body Blessing
– Empowering and Activating both Logic and Intuition with Heart & Brain Integration
– Integration of Science and Spirituality through TTouch
– Connecting with the Universe Within at the Cellular level
– The Practice of Appreciation
– The Keys of Ho'Oponopono Hawaiian Prayer of Fogiveness and the connection with TTouch
You'll get: 
– Six INTERACTIVE hours with the world-renowned teacher, visionary, Linda Tellington-Jones
– WHAT YOU CAN DO to help yourself in challenging times and to continue your practices
– Empowering Methods you can count on
Learning TTouch-For-You with Linda is much more than just a training method to use for yourself and others. It will take you far beyond techniques.
Linda's teaching method is highly intuitive and organic.  She starts with an outline, and adds to this structure through her deep intuitive wisdom – the same 'avenue' through which TTouch has developed and evolved for close to 50 years.  This creates a special magic that you will not want to miss!
NEW!
This is the FIRST ever ONLINE teaching and interactive group with Linda Tellington-Jones with TTouch-For-You, bringing her special magic of wisdom, intuitive knowing, combined with the Methods and philosophy.
Up until now, the only way to study a TTouch-For-You Class with Linda was to travel to a TTouch-for-You training – which have been rare – predominantly offered only in Hawaii and Europe.
Now, we are coming right to you, from the convenience of your own home, accessible for everyone from around the world to join together.  This is very exciting to bring people together in this format through the wonders of the 'world wide web.'  
About each class:
– Each class will be live with Linda Tellington-Jones and Sandy Rakowitz
– Each class will be recorded, though we highly encourage you to be on live so you can take advantage of interacting together, asking questions and being in the fullness of a live class!  
– Everyone will have access to the recordings after each class 24/7.
 Homework – or rather, things for you to try out and practice will be given.  Optional but highly recommended.  This will be quite different then a regular training, and will include much more then 'just techniques.'
We sincerely, and joyously look forward to your joining us.  
SPACE is LIMITED – Class starts THIS Saturday March 3!  Register NOW.
WHEN:
Saturdays, March 3, 10, 17 & 24th, 2018
1.5 hour each
TIME: 11am PST/ 12pm MST/ 1 pm CST/ 2 pm EST // 8pm GMT
TO REGISTER choose one of these simple methods right now:
1) Go to TTouch.com
Click on Calendar – Register, 
Fill in your info to register for TTouch For You, and pay $300 deposit.  The balance of $177 is due this week, prior to the start of class.
You will be emailed the details for getting into class and then for accessing the replays.
PLEASE NOTE, YOU WILL NOT SEE THIS INFORMATION LISTED IN THE TTouch CALENDAR – THIS IS A SPECIAL EVENT.
2) Call the Office at Santa Fe, NM at (800) 854-8326
and ask to register for the This 4 week TTouch For You Online Group with Linda Tellington-Jones:
An Introduction to The HeArt of Tellington TTouch
Cost is only $477
We look forward to seeing you in class!
About Linda Tellington-Jones: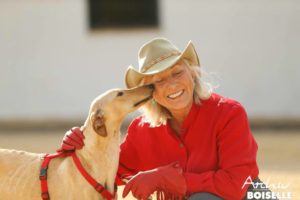 Linda Tellington-Jones, PhD (Hon) is the creator of the Tellington TTouch® method. Over 2500 individuals have been trained in the Tellington Method for humans and animals and are working around the world. She is the author of 21 books in 15 languages about her work with many species of animals. This unique approach has originated as a result of her life-long journey to learn to trust her intuition and has grown in popularity throughout the world.
About Sandy Rakowitz: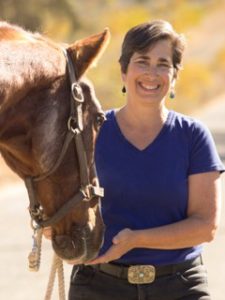 Sandy, founder of One Heart Healing Center, has been a Tellington TTouch Practitioner for close to 30 years and has worked closely with Linda Tellington-Jones for many years.   She is a graduate and former faculty of the Barbara Brennan School of Healing, is an Animal Communicator, and has taught across the U.S.  Sandy has developed over a dozen empowering online programs to learn Animal Communication, Energy Healing, Pet Hospice & End of Life Care, Jitter Busters for Pets, and many other Holistic based practices with people and animals. www.OneHeartHealingCenter.com