Pet Hospice and Senior Care
Three Powerful Classes with Audios and Workbooks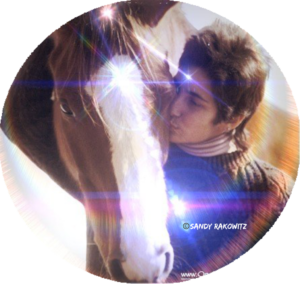 We are all on a journey of co-creation, and our  ANIMALS are part of this partnership – through their end-of-life, and beyond.
The senior years and end-of-life time span with dogs, cats and horses is often a challenging time physically and emotionally.
Common Challenges during senior years and end-of-life care:
Pain issues

Incontinence

Breathing difficulties

Weakening hind ends

Dullness, disorientation, depression

Pacing, panting or clinging behaviors

Not understanding the end-of-life process
These are all important topics for anyone with animals.
It is never too early to think of topics. The stories and information in these classes will support you throughout an animal's life. 
Pet Hospice Class 1 Audio – End of Life Hospice Support for Your Loved Animal: Easing The Transition with Natural Therapies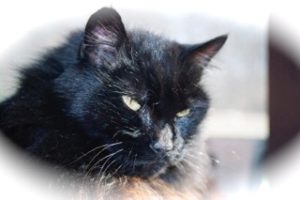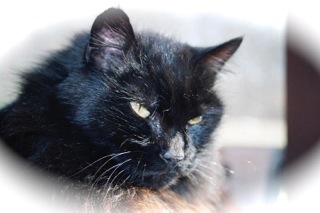 for Your Elder Dog, Cat or Horse is 1 hr. 29 min. and the Companion e-Workbook is 36 pages.
Caring for your animal during this time can be even more difficult when you don't understand what is happening as everyday function diminishes and when you feel helpless, your vet has said they've done all they can do, and you just don't know what else to do to support your animal.
The Missing Link
As one of the world's leading Animal & Human Potential Alchemists I have created programs, teachings and channelled information in this class series that could be the missing link to you finding your way with your animals during this transitional time.
The medicine comes through our connection with animals.
Our time with our animals is precious.
In Pet Hospice Class 2
The 7 Most Critical Steps for Compassionate Care
Learn Steps, Tools, Resources to help you with:
Food, nutrition, supplementation for Elder Animal Care
Adapting Exercise for changes in rhythms of life

Support for pain and restricted movement

Learn ways to help those who are tripping, grumpy, unable to get up on couch, bed, or move around.

Better understand and learn ways to help those unnerving behaviors that may arise like standing in the corner, yowling for no reason, pacing, whimpering, heightened anxiety, clinging and velcro like behaviors

Support Common Digestive issues; upset stomachs, throwing up, diarrhea

Exploring Kidney-Bladder issues, incontinence, peeing more often, and what in the world we can do to help this with caring, gentle, effective, natural means.

Gain information that you can put into practice right away.

Get a better understanding of what your animals are saying to you through this end of life process.

Get empowering Energy Healing Tips along with TTouch, Essential oils and Flower Essence methods for you to enhance the quality of life for you and your animal's end-of-life time, hospice time.
This class offers tender real-life stories to support you with the death and dying process.  
You will get help to take action in making life as comfortable as possible during this stage of life; make changes to care as needed, learn about natural holistic care options for increasing your compassionate, competent, and informed assistance with your beloveds during this precious time.
When faced with challenges of senior years, many questions, worry and fears arise. 
In Class 2 'Meet' special elder animals.  Through their tender stories and messages gain supportive insights into:
Decisions regarding terminal care

Matching your heart and mind with difficult decisions

The myriad of questions arising

Emotional roller coaster up and downs

Care options and vet suggestions

Dealing with the judgments of others with your care decisions

Powerful Natural tools that help make daily life more comfortable

Empowering Holistic Practices so you don't feel helpless – but give you ways you CAN help

Support for side effects of cancer and treatments

The hard question, "How do I know if it is their time or not?"

Common questions answered about the death and dying process
Class 2  – 7 Compassionate and Critical Life Enhancing Steps is 2 hrs 44 minutes and the Companion e-Workbook is 57 pages.


In Pet Hospice Training Class 3
Using Essential Oils with Animals in Hospice Care
This training was recorded Live as a Special In-Service Training for New England Pet Hospice and will help you get the insider's track on using Essential oils and supportive supplements for Pet Hospice Care.
You will learn:
The use of Essential Oils with Animals during End-of-Life and Pet Hospice Care

What Are Essential Oils and How they Function

Safety factors in using Essential Oils with Animals

How to use Essential Oils

Essential Oil Properties

Methods & Tips for Application

Case Studies of Hospice Care with Dogs, Cats and Horses who were effectively supported with Essential Oils and Tellington TTouch

Uses of Essential Oils with Lymphoma in a Dog in collaboration with a Vet

Uses of Essential oils with a Brain Tumor and Old Age in a Cat, while collaborating with a Vet

Signs and Signals of pain and discomfort – and what to do

Key Oils & Supplements for Supporting Quality of Life during EOL

Natural Leading Edge Care Options

How to get started using Essential Oils with your animals
Class 3
Using Essential Oils with Animals in Hospice Care is 1 hr. 9 min. and the Companion e-Workbook is 27 pages.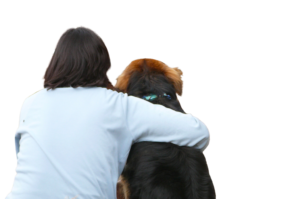 There are many options to help your animals through this time, for you to better understand the process with natural, safe, holistic tools you can easily put into practice. 
In the Pet Hospice Training Program's three classes, you'll learn many ways to ease and enhance this precious time. And you will find out ways to make this time more gentle and compassionate for you as the caretaker, and for your beloved animal.
Know you have truly done all you can do to enhance your relationship and to create comfort and ease through this passage.
With all three Pet Hospice classes you'll get: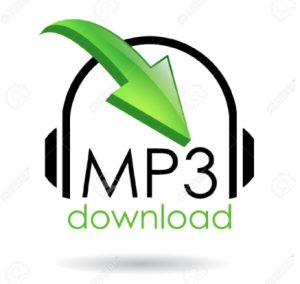 Three Empowering and Tender End-of-Life Classes via Audio with over 5 hours of classes. Learn by listening to classes recorded live with Sandy teaching and sharing with you.  You will get 3 MP3 audio recordings delivered to your computer. You can listen and start learning right away. 
Three Companion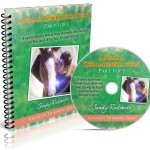 e-Workbooks with 192 pages of enhanced transcripts of each class.   Helpful study questions walk you through easy to follow steps.  
Both Audio classes and workbooks for each class are delivered all together to your computer so you can follow along with the training visually right away.
On Sale Now for less than the cost of most vet visits, learn skills to last a lifetime – with all your animals. Save $75
Or Click Here to Purchase
THE COMPLETE AWAKEN TRAINING  SERIES
The Pet Hospice Training Classes are for you if:
You have a senior animal, horse, dog, cat… or any species

You're experiencing, or anticipating, the loss of beloved animals

You are facing difficult decisions about treatment options with a pet

You want your heart and your head to match when making difficult decisions

You want to learn Natural Practices to ease end-of-life and hospice care

You've experienced physical and emotional ups and downs with your senior animals,




and want tools to ease their time.

You want to have something that feels useful and helpful for you to do

You want an even deeper bond together during this time

You'd like to give your animal the best possible care during their end of life transition

You'd like to learn more about the end-of-life process with animals

You have an animal approaching their senior years and want to be better prepared

You are an animal care professional seeking additional skills in your current practice
What People are Saying about the Pet Hospice Trainings….
This Class was Like a Healing For Me
"Thank you for sharing such deep, personal experiences. You are amazing. ..I want you to know that your class was much more than that. I feel like it was a healing, for me. The honor prayer is amazing, life changing. Thank you for a beautiful gift of healing, I sure didn't expect that. Thank you, thank you, thank you!"
Sharon Daussin


Thanks for Shedding Light
"Thank you for your generosity in offering the the Pet Hospice Class and sharing your personal stories with us. I found it very helpful to hear your experiences and those of fellow listeners on the call. I think it takes an extraordinary person to be in the hospice care field as well as pet hospice.
Being with another, patiently and gracefully thru their process of end of life care and dying is amazing and beautiful and also really challenging for me. Thanks for shedding some light on the process and bringing up some great points."
April A Whiston



Thank You…
"Thank you, Sandy…I listened to the very end…I so appreciate your authenticity, your gentle, loving demeanor and point of view…thank you!"
Lori Spagna, Animal Communicator


Thank You for the Honoring Prayer
"Thank you so very much for the beautiful class and for sharing of yourself again. Thank you for offering us your Honoring Prayer."
LaNell


Take Time To Live Through the Process 
"This class helped me see this process in a more positive light. I really want to thank you for what you are doing because it is so incredibly hard personally and culturally. I really, really thank you, this is so critical and weighty. I loved your message from Grace. It was so beautiful. It is a wonderful reminder to take the time to live through the process."
Deborah



Right Timing
"Thank you for this class, the timing is so right for me."
Janie R.


We Can Make this A Better Transition
"Thanks so much for addressing this very important issue that so often gets swept under the rug. It is very comforting to know ahead of time that there are things we can do to make this a better transition for our loved animals. Although my dog is young, I am so glad to have this information for the future. It also reminded me to spend more personal time with my parents who are in their 90's!
The sharing in Q & A helped me to release some of the feelings of grief for our other sweet dog who we had euthanized last year. I had wanted to spend more time after he passed and still feel that I missed out, but am glad to know about waiting a while for burial in the future. It's also a good lesson for me in remembering in to follow my intuition because I had not wanted to bury him right away as we did.
I am glad you suggested having our animals in the room. I think it probably helped to have him hear your voice. At one point during the talk, our dog looked around him with wide eyes, as if he was looking at something around him I could not see, and then he got up and went to his favorite spot on the rug. I thought about what I had heard from you before about animals seeing beings that people can't see, and wondered if that is what had happened. Thanks again for your sharing."
Suzie R.




Thanks for The Prayer
"Thanks so much for the prayer– as usual you did an amazing job with it and it is so beautifully presented—-I am incredibly blessed to have you in my life!!! Much love to you"
Sharron Hoilman



You'll Experience Passing Yourself Someday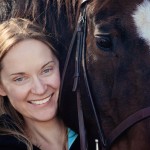 "I just finished listening to the Pet Hospice Class 1– wow! I feel like your dog Liza you spoke of in the class – I really really don't want to talk about any of this, or even think about it, but I know I have to for Charlotte's sake.
Also, my horse Bear has been chiming in, saying "You should educate yourself on this as much as possible – for Charlotte, yes, and for other animals who may cross your path and for yourself….because, don't forget, you'll experience passing yourself someday." Kind of unnerving to hear, but Bear does get right to the point, as always – and he's right, of course.
I'm sure it wasn't easy for you to share those stories, but they had a profound impact. Thank you!"
I Learned so Much
"What a wonderful class last night (Pet Hospice Class 2) – very touching and inspiring. I learned so much and also felt such relief that we seem to be on the right track with Charlotte in her golden years.
Thank you for talking about Bear's story! He loved how you described his life, especially when you talked about his strength of spirit – that he never gave up. A sense of contentment fell across him when you said that. He says that's what he wants people to remember about him more than anything.
Thank you – and Haley, Ibis, Zoey, Scarlett, Liza, Sunny, Grace, Pasha and Jetta – for all the work you have all been doing on these courses. They are an immense help and source of support!"
Kristin Neubauer



About Sandy Rakowitz

Trained as a Hospice Doula with people and animals, Sandy has personal experience
in end-of-life care with over 20 of her own horses, dogs and cats in addition to assisting many human clients through this time of life as well.
Using this depth of training and personal experiences, she has helped hundreds of clients through geriatric, end of life, hospice care and beyond, to benefit the quality of their lives, while easing their transitions, and helping them through the loss of their beloveds.
Sandy Rakowitz, Animal Communication and Transformational Healing Coach guides and trains animal lovers and animal care professionals to develop their natural intuitive and psychic abilities, understand their animals viewpoints, learn holistic wellness methods and awaken their life purpose.