Times of inner turmoil can wreak havoc, create despair, confusion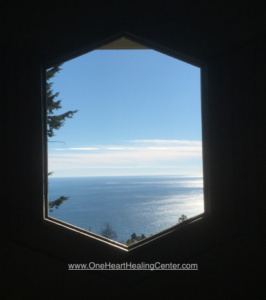 and hopelessness. Â
Join Linda Tellington-Jones, creator of Tellington TTouch® Training with Hosts Sandy Rakowitz & Elinor Silverstein for another inspirational talk:
TRANSFORMING Times of Inner Turmoil
Registration below
All who register will receive the Replay  – Nothing replaces being present at a live event! Â
Do what you can to join us LIVE!
These times often feel chaotic and senseless, especially when the outside world and the news reflects profound chaos and negativity.
During these times of turmoil, the importance of having ways to transform heartache, fears, chaos, isolation and anguish so you can feel calm, assertive and empowered is key.  Â
Words with Heart, Passion and Spirit
" I was so blessed to attend this awesome event!! Thank all you dear friends for those words with heart and passion and spirit that you shared to all of us who attended just now…HEART FELT HUGS TO Linda Tellington-Jones, Elinor Silverstein, and Sandy Rakowitz!!" Â
~ Tina Hutton
Learn ways Linda has stayed intrigued and forward moving with ways that do not harm or hurt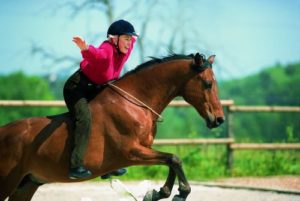 others. Hear us speak about the power of intention to make a positive difference on the planet, and ways this guides and informs Linda's choices.
Linda's pioneering work has its roots in a philosophy that sees all beings — humans and animals alike — as reflections of a Divine Whole.
Through five decades of teaching, training and inspiring many thousands of people around the globe, Linda's intuitive wisdom has been a significant influence. Â
 Wonderful Class
"This <class> was wonderful, My dog Bella was sitting on my lap for a while intently listening to Linda, looking right at the screen and paying attention. She has never done that before when on my lap when I was on the computer. Thank you both so much. and again for a refresher for the many things I have learned from working with Linda." ~ Sandra Agrafiotis
Join us to hear her share her simple yet profound secrets she uses regularly in transforming fears. Â
Register here:
About Linda Tellington-Jones: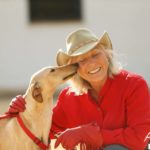 Linda Tellington-Jones, PhD (Hon) is the creator of the Tellington TTouch® method. Over 2500 individuals have been trained in the Tellington Method for humans and animals and are working around the world. She is the author of 21 books in 15 languages about her work with many species of animals.
This unique approach has originated as a result of her life-long journey to learn to trust her intuition and has continued to grow in popularity throughout the world for five decades. Â TTouch.com
About Your Host, Sandy Rakowitz: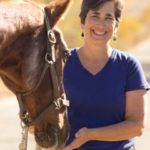 Sandy Rakowitz, founder of One Heart Healing Center, has been a Tellington TTouch Practitioner® for nearly 30 years and has been working closely with Linda Tellington-Jones.  She is a graduate and former faculty of the Barbara Brennan School of Healing, is an Animal Communicator, a certified business, marketing, money and soul coach, and has taught across the U.S. Â
In addition to her private practice with people and animals, Sandy has developed over a dozen empowering online programs to learn Animal Communication, Energy Healing, Pet Hospice & End of Life Care, Money Mindset & Empowerment, and other Holistic based practices and programs with people, animals and their businesses. Contact her through: www.OneHeartHealingCenter.com
Elinor is an experienced Feldenkrais Practitioner®, Movement Intelligence® Trainer and movement expert who works with Pain, Back and Neck issues, Special Needs Children, Special Needs Adults, and severe physical limitations.
Her extensive background in the biological sciences also helps to inform the way she works with both humans and animals. Â
She is the Creator of "The Gut-Brain Connection†Training Program, and is a Certified Bones for Life Trainer®. Elinor is also a Tellington TTouch® Practitioner who has been working with Linda for close to 40 years!   https://onstickytopics.com
Another response after our last class with Linda, Sandy & Elinor:

Confirmation of My Own Life
"So many of the books or other influences Linda spoke of, as well as their timing, we had in common. I just wanted to jump up and down, saying YES! YES! YES!!! It was a confirmation, of something — perhaps a confirmation of my own life. There was a knowing, a deep quiet satisfaction, that even when it seemed so, that I had not gone astray. It was not Reason for regret. It was celebration.Â
How exciting to hear Linda speak of books/teachers who influenced her, many who had also influenced me, decades ago.
Most of all, tonight I loved hearing this wise, intuitive, loving woman speak. I could hear and feel the deep Spirit-Truth welling up from inside and beneath her words. I'm impressed with Linda's work, but this was far deeper than I expected. I am grateful that she shared her loving wisdom.
Tonight was a true life- affirmation for me. And so it is. Thank you."  ~ Beth Glass
Â