Gifts of "TTouch For You®"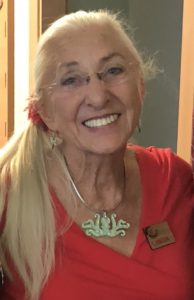 Join us to Unlock Your Own Gifts
of unlearned knowledge,
compassion and kindness,Â
through the portal of
Tellington TTouch,Â
a gateway for intuitive wisdom.

On Demand – join anytime!
Join us…
Online

in a 3 hour Deep Dive
Introduction toÂ

Tellington
TTouch® For You


A Joint Venture

 Linda Tellington-Jones, Ph.D (H)Â
with Host, Sandy Rakowitz,Â
and Elinor Silverstein


Whether you are a
Tellington TTouch Practitioner with Companion Animals or Horses,
have had an introduction to Tellington TTouch,
working in the healing arts,
as a health-care professional,
are in an animal related profession…

…This isn't just another 'how to' class…

….this is your chance to take
a QUANTUM LEAPÂ forward
on your own true path
and hone your ability to create the humanity you crave.
Sharing TTouch With Clients
"Thank you for offering this online class. I have been asked so many times if I do TTouch with people when I talk about working with TTouch with companion animals, so this experience has been very helpful for me to be able to share with others. Thank you again."
~ Sandra A.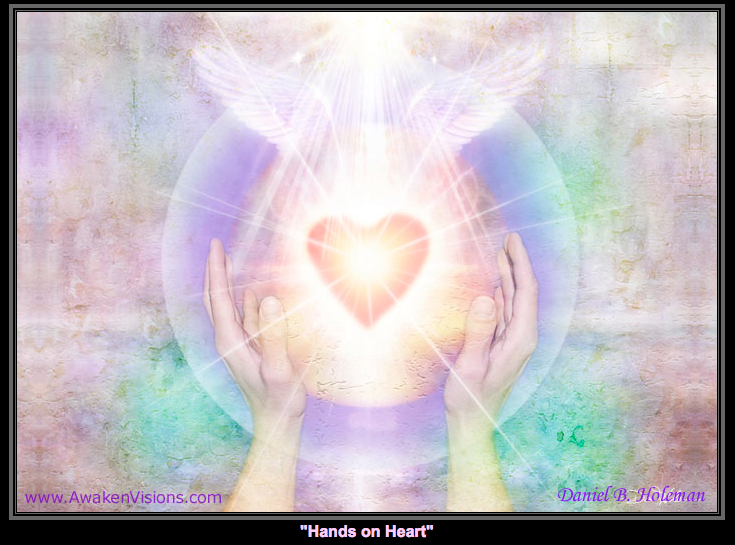 This is your opportunity
to create a more meaningful world.

In this class Linda will lead you in
the TTouch hands-on method
to access the wisdom of your cells.
These easy-to-learn self-help methods have
IMPACTED Tens of Thousands of people
for over four decades.
TTouches are Making a Transformation in my Life
"I have dozens of self-improvement tapes. I am a hypnotist. Doing the TTouch on animals and friends, I can notice the most obvious change in me. I am more approachable. I am more willing to touch people, I am more confident about my life. I also am taking more chances. TTouch is basic to people's happiness and health, but fear has prevented me from accepting or eliciting it with people around me. I am positive that the TTouches are making a transformation in my life and those around me.†Â
~ Jean F
Tellington TTouch® impacts
the body, mind and emotions
when applying this simple and profound
form of touch.
The methods taught in this class, and upcoming immersion program, have been inspired by the ongoing conversations and explorations between Linda, Sandy and Elinor. Â
We want to share the exciting and illuminating discoveries that are emerging with all of you too! Â
We feel that these dialogues and explorations are deepening our compassion and appreciation for our fellow travelers on this precious planet as well as supporting our dedication and desire to making a positive difference on the planet.Â

The 'Gifts of TTouch'
is taught as an interactive classÂ
where you participate and practice.Â

You will learn methods to UNLOCK your own intuitive gifts of unlearned knowledge, compassion and kindness, through the portal of TTouch, a gateway for your intuitive wisdom.Â
A Packed 3 Hours
"That was a lot of information and demonstration packed into three hours!  I am pretty sure I'll be watching the recording many times.â€
~ Ann Day Ellis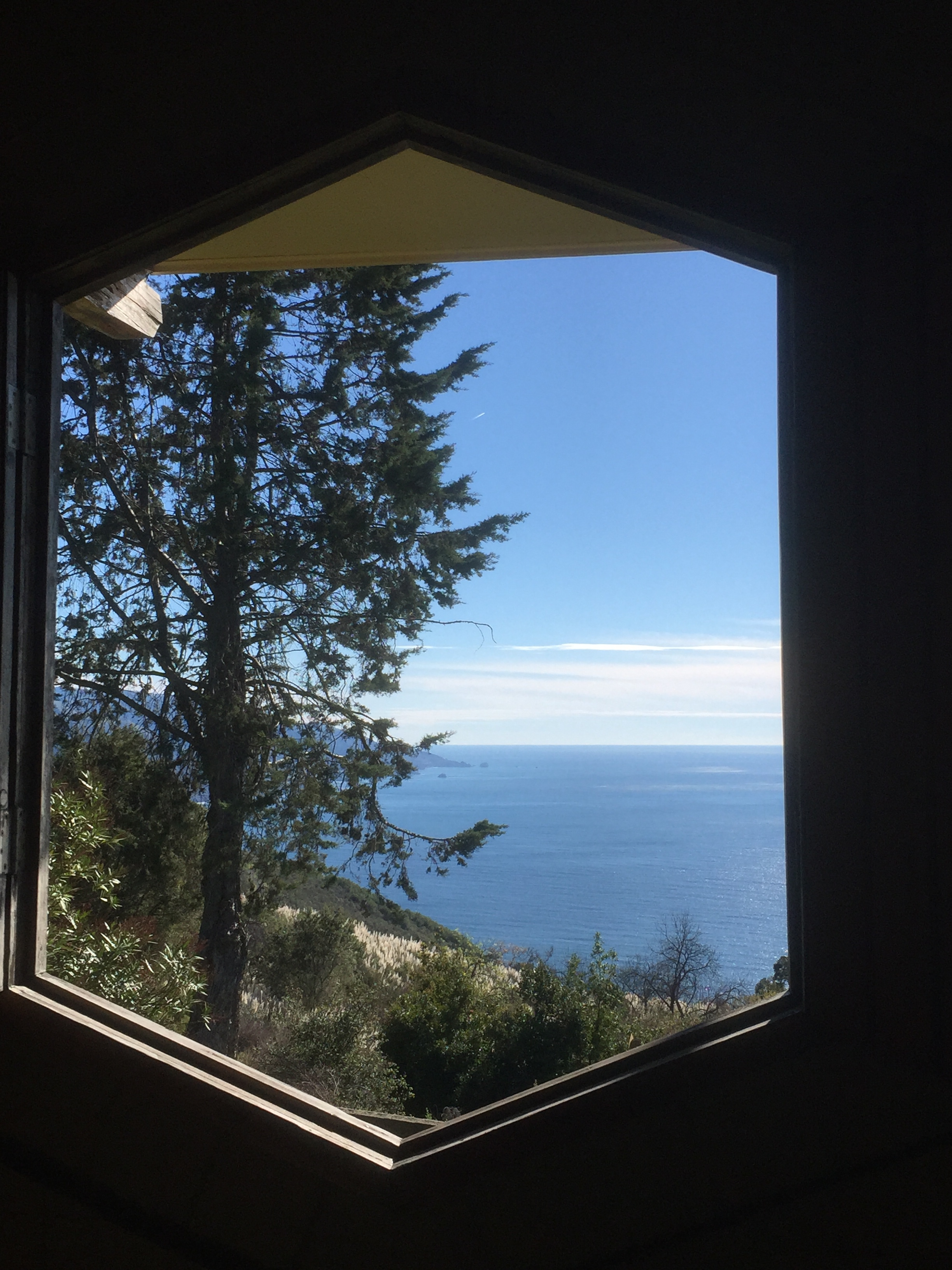 ACCESSIBLEÂ for everyone,Â
this is WISDOMÂ
that can genuinely help you…


FOCUS your stories, thoughts, feelings and intention
TAP INTOÂ your own gifts deep inside yourself
BRINGÂ YOUR GIFTSÂ out into the world for greater and important influence in your own life and those you touch.
Every thought, every feeling, every emotion, and, every belief you have effects your life and the lives of those around you. Â
The methods of Tellington TTouch,
integrated with the practices taught in this class,
support the process of DEEPENING YOUR TRUSTÂ in yourself,
helps you CREATE NEWÂ PATTERNS
of thoughts, feelings and beliefs.
All of which offers a deepening appreciation
for the 'INFINITE POSSIBILITIES'Â of creating a better reality.Â
Linda, along with Sandy and Elinor, will guide you through this portal into the wisdom of your own body and being.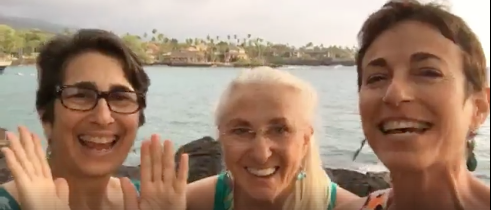 Let's Do This Together! Â
All who register will receive the recordings.


Are you new to TTouch?
Have you used TTouch before?Â
Are you experienced with TTouch?
GREAT!  Join us in this Journey…
Get soaked with wisdom from a Global Pioneer,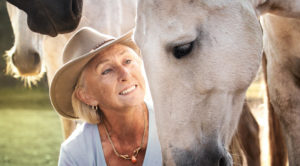 Life-Long Influential, Intuitive,
 Heart-Mind-Spirit Leader.

In this unique class…

…Explore the Practical and Spiritual Elements
of Tellington TTouch® for Self-Help
 and to empower others
I Can Give TTouch To My Clients to Help Themselves
"I was searching for something that I can give to my clients to take home and help themselves. TTouch feels like a bridge between what we do together and their life, at home or wherever. So valuable!! Thank you all so much! Looking forward to learn more!â€
UrÅ¡ka PotoÄnik

A principle concept of Tellington TTouch For You is the intention to "Remember Your Perfection at the Cellular Levelâ€.
When dealing with mental, physical, emotional or spiritual challenges in your life this concept may feel out of reach.
In this case, we substitute this phrase with, "Remember Your Potential for Ideal Function at the Cellular Level.â€
With a variety of techniques, we will explore the potency of these two phrases. Â With the positive group energy, we will create a community of support.
What You'll Get:
For You:
Learn practical, easy-to-learn methods to activate and support whole brain learning so you can enhance concentration, learning, coordination, flexibility in mind and body.
Experience positive influences of using TTouch for yourself in circumstances where you may feel challenged or stuck in relationship so you can more readily reduce your stress reactions, enhance your sense of comfort and ability for self-soothing during stressful times.
Methods to support immune functioning.Â
Practices of Appreciation and Gratitude.
Connections of using Tellington TTouch with the Ho'Oponopono Hawaiian prayer of forgiveness as a 'Way of Being'
Integrate and deepen your understanding of Science and Spirituality through Tellington TTouch.

For Your Practice with Tellington TTouch:
Develop a framework for empowering your intuition and accessing wisdoms from within yourself.

Gain confidence in deepening your technique.

Develop a personal practice that is meditative, kind and self-caring.

Learn how to connect with the power and intelligence of your own, magnificent potential within your cells.

Develop practices to support the communication between the cells

Create more impact in using Tellington TTouch with yourself, and in sharing with others.

Learn specific TTouches with practical applications you can use for yourself, with clients, family and friends
QUESTIONS? email sandy@OneHeartHealingCenter.com
WHEN: Â On DEMAND – Anytime
WHERE: Online via your computer of e-device
ONLY: $77 Â USD Â
RECORDING: Everyone who registers will receive a downloadable audio recording and a video of the event so you can benefit afterwards and continue to learn, ongoing.
PARTICIPATION:Â Join us Live from anywhere around the world. Â You get to participate, with Linda Tellington-Jones, Sandy Rakowitz and Elinor Silverstein from the comfort of your home. Â

Register for this amazing event now…

 Â
A Few Significant Influences
in the development of Tellington TTouch
In 1979 Linda was invited to assist at the 2nd Professional Feldenkrais Training at Amherst College where she was introduced to Elinor Silverstein by Moshe Feldenkrais. Their nearly four-decade friendship and collaboration has influenced countless students of somatic body work.
The philosophy of Nobel Laureate, Sir Charles Sherrington gifted Linda with her passion regarding cellular wisdom. His book, Man on His Nature, was on a list of recommended reading for the Feldenkrais training.Â
Sherrington's wonder at the phenominal ability of the body to repair sparked Linda's interest. And one statement - that every cell in the body knows its function within the body – set the corner stone for her 40 year fascination and dedication to understanding – to honoring – the wisdom of the cells.Â
Linda's spiritual journey began at the Esalen Institute in Big Sur when she attended an invititional workshop with Robert Monroe. The Monroe Institute furthers the experience and exploration of consciousness, expanded awareness and discovery of self through technology, education, research and development. At the same weekend was Russel Targ, director of the Stanford Research Institute, studying the use of left and right brain in all participants. Â
In "The Book of Ho'oponopono: The Hawaiian Practice of Forgiveness and Healing†by Luc Bodin, Nathalie Bodin Lamboy and Jean Graciet, Linda believes she has discovered a description that actually explains that brilliant ability of the body to heal itself:  "The divine spark†within every cell.
Â
I Will Listen, Re-listen, and Re-listen
"It's one of the few webinars I've ever attended that I've downloaded and am sure I will listen, relisten, and re-listen.  I was sorry when the 3 hours was over. Thanks for all the work done to make it a reality. Wasn't it all you had hoped for and more?   Take good care."
~Linda Hilliard M.Ed, CPDT-KA

Some of the Settings
where Tellington TTouch For You® is Used
HealthcareÂ
Tellington TTouch For You® has been applied in the human healthcare system for many years, yet not widely known.
Massage therapists, physical therapists, physicians and occupational therapists have been successfully integrating these techniques into their practices in the U.S., many of the European countries and South Africa.
Nurses have been using Tellington TTouch for soothing emotional pain for patients and their loved ones. Â
In the WorkplaceÂ
Remarkable Changes …
"Aside from the remarkable changes in my animals since I started doing TTouch them, I've hooked some human animals by doing Tellington TTouch at work. We generally work 14-hour days shooting for TV and people get quite stressed and tired.  Facial work and lifts on the head plus shoulders, and neck bring pie-eyed results.  I feel like my head was going to float off and immensely help relieve the brain exhaustion we experience sometimes.  I've helped pregnant friends and injured people too.†~Karen C.
Education
Teachers are using these techniques in the classroom to address behavioral issues, to facilitate problem-solving, positive growth and development in their students. Â

In Personal Lives
 TTouch can be a means to enhance relationships beyond the constraints of language.
Parents are finding new channels to connect with their children.
Spouses are deepening their relationships and discovering new ways to nurture one another in a non-sexual context.
Friends come to new levels of understanding and appreciation with each other.
Siblings and family members have an opportunity to bond in new ways.
Workshops, Trainings and Research
Linda has been teaching weekend and week-long workshops over the past 30 years in programs for individuals and their family members, as well as for health-care professionals in the U.S. and Europe.
As a guest faculty member of the University of Minnesota's Center for Spirituality and Healing, Linda was co-teaching Tellington TTouch for Human Healthcare with Cecilia Wendler, RN, CCRN, Ph.D in 2002-4.
At this time Tellington TTouch was included in the research program at the University of Minnesota's Center for Spirituality and Healing. The results of studies with humans by Cecilia Wendler, PhD, RN, CCRN have been published in three prestigious professional nursing journals and the Journal of Applied Animal Welfare Science.  Click for additional research and studies.
TTouch is a powerful tool to enrich
all your interpersonal relationships.
Using TTouch for self-care and gentle self-kindness
is a way to live your life
with less stress and more purpose,
less depletion and more energy,
less fear and more acceptance,
less negative self-talk and more compassion.
Helping Hyperactive Children
"I use TTouch in my practice to tell parents how to help their hyperactive children.â€
~Doris B.
Tellington TTouch For You – Online
This on-line class is an opportunity to learn methods of Tellington TTouch® from it's founder, and to go beyond the methods into understanding how science and spirituality is at the core of Tellington TTouch for You®.Â
Bringing TTouch for You online for availability around the globe has been a dream of Linda's for many years. The time is NOW, and you will get to experience this firsthand!Â
Linda is thrilled to share her wisdom and methods with you in 'Gifts of TTouch."
Register for this amazing event.

About Linda Tellington-Jones: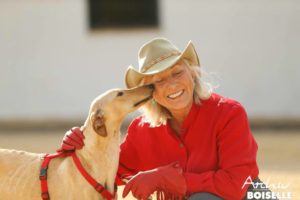 Linda Tellington-Jones, PhD (Hon) is the creator of the Tellington TTouch® method. Over 2500 individuals have been trained in the Tellington Method for humans and animals and are working in 36 countries.Â
She is the author of 21 books in 15 languages about her work with many species of animals as well as books for human health-care. Â
This unique approach has originated as a result of her life-long journey to learn to trust her intuition and has grown in popularity throughout the world. Â
Linda's pioneering work has its roots in a philosophy that sees all beings — humans and animals alike — as reflections of a Divine Whole. TTouch.com
About Sandy Rakowitz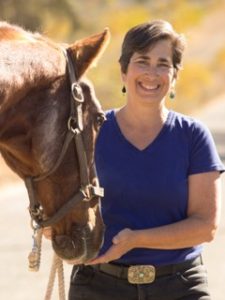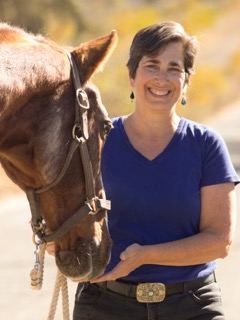 Sandy Rakowitz, founder of One Heart Healing Center, has been a Tellington TTouch Practitioner® for nearly 30 years and has been working closely with Linda Tellington-Jones. Â
She is a graduate and former faculty of the Barbara Brennan School of Healing, is an Animal Communicator, a certified business, marketing, money and soul coach, and has taught across the U.S. Â
Sandy is an award winning coach, and has developed over a dozen empowering online programs to learn Animal Communication, Energy Healing, Pet Hospice & End of Life Care, Money Mindset & Empowerment, and other Holistic based practices and programs with people, animals and their businesses. Â www.OneHeartHealingCenter.com
About Elinor Silverstein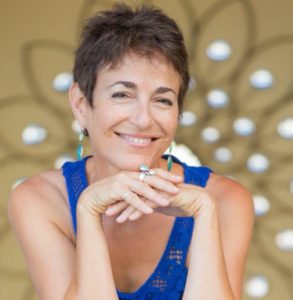 Elinor is an experienced Feldenkrais Practitioner®, Movement Intelligence® Trainer and movement expert who works with Pain, Back and Neck issues, Special Needs Children, Special Needs Adults, and severe physical limitations.
Her extensive background in the biological sciences also helps to inform the way she works with both humans and animals. Â
She is the Creator of "The Gut-Brain Connection†Training Program, and is a Certified Bones for Life Trainer®. Elinor is also a Tellington TTouch® Practitioner who has been working with Linda for close to 40 years!  Elinor and Linda created a popular book club to delve into some of the books that have been most influential for Linda.  https://onstickytopics.com
CLICK HERE TO JOIN IN AND REGISTER

The Buzz About TTouch For You® online classes
with Linda, Sandy & Elinor:
That was one of the best and most life changing 3 hrs!
"That was one of the best and most life changing 3 hrs! I am so happy I got to participate in this webinar and hope to stay connected and continue to learn… Â This was my first workshop with TTouch. I loved the sharing of stories. I learn better this way. Â I am excited to take TTouch into my Yoga classes I teach. Â Â Thank you so much again and again to you Sandy, Linda and Elinor for such a wonderful and insightful experience!!! Have a blessed day! Â ~ Micaela S. CA

A Dream Come True in Three Packed Hours
"It was wondeful to meet you last week! And a true blessing to be able to participate with you, Elinor and Linda! A dream come true!!"
~ Aimará Moreno Osío

…I Feel Such a Lightness of Being.
"I am so overwhelmed with such happiness and feel such a lightness of being. Â Thank You, Thank You, Thank You to you Sandy, Elinor and Linda for this class today!" Â
~Daveda Y. Â South Africa

Waking Up The Entire System
"I am getting great success doing those circles before going into more movement. It feels like I am waking up the entire system… bringing life into those tissues.  Thank you.â€
~ Andre

Â

Buried, Not Lost
"A big Thank you! for putting this together.

It had powerful effect on me – too much to explain other than a wave of relaxation has come over me; being immersed in your energies reminding me that we share similar thoughts feelings.

It had a deep impact, bringing up a part of myself that I used to be in touch – but had buried….many feelings and thoughts are seeping up. Your online gathering reminded and touched that deep place causing something to emerge again… it was buried but not lost."  ~  Susan Stillman

Confirmation of My Own Life
"So many of the books or other influences Linda spoke of, as well as their timing, we had in common. I just wanted to jump up and down, saying YES! YES! YES!!! It was a confirmation, of something — perhaps a confirmation of my own life. There was a knowing, a deep quiet satisfaction, that even when it seemed so, that I had not gone astray. It was not Reason for regret. It was celebration.Â
How exciting to hear Linda speak of books/teachers who influenced her, many who had also influenced me, decades ago.
Most of all, tonight I loved hearing this wise, intuitive, loving woman speak. I could hear and feel the deep Spirit-Truth welling up from inside and beneath her words. I'm impressed with Linda's work, but this was far deeper than I expected. I am grateful that she shared her loving wisdom.
Tonight was a true life- affirmation for me. And so it is. Thank you.† ~ Beth Glass

Fascinating!
"Thank you for a wonderful webinar on Saturday, so much fascinating information and the time just flew by!!  I'm very much looking forward to the next webinar!   ?Heart hugs"
Kathryn Bagnall

Singing The 'Cell Well' Song!
"Now, I am singing the 'cell well 'song!! I am learning and enjoying, thank you.
Sincerely, Â Jody Schuster

Using TTouch With My Clients
I am excited to explore TTouch circles this week with my clients.â€
Francine – Philadelphia PA

Gratitude
"I am so grateful for having this time with you and your work. Looking forward to what you give us next. Three hours works well. Thank you!â€Â
Phyllis

Life Giving!
"Thank you so such for this life giving 3 hours!!â€
Mary Hallinan

I've Longed For This…
Amazingly wonderful time. I've longed to do this with you for years. Thank you all for spreading the word. Books are great, but this is truly better.
LinH

I Needed This Today, Thank You
"Thanks Sandy, Elinor and of course our Linda! I needed this today. Couldn't make the live broadcast but did make the replay. The familiar words were especially meaningful and resonated in a way that touched my heart. I love you guys." Â ~Â Cindy Lou Burroughs