Join the Global Healing  Event with Pony Painting – Online!!!
Click Here to Register & get your Supply Guide to join in from home! 
Global Healing Event


and Paint the Pony Celebration to feed your Mind and Heart,
to live life on purpose, unleashing your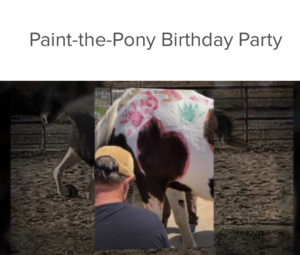 creativity.

This Global Healing Event offers Food for Your Mind – which will always believe what you tell it 
- i.e. feed it.

Feed it Hope, 
Feed it Truth….
Feed it art, colors, and creativity.  These are powerful tools of transformation.

Register here – and get direct access to this Global Healing Event to enjoy via the recording anytime.

In this Global Healing Event you will get:

-Simple steps for painting, drawing
-Easy ideas for symbols and doodles
-Prompts for creating more of what you want in life
-Ways to Connect with your loved ones
-Honoring loved ones who have passed over
-Guided through sending Healing around the globe

Join me, Online in this Global Healing Event for a relaxing, inspiring, powerful healing: 
Register Here

This Party is Free and open to all. Please share!

To Register CLICK HERE

Once you register, you will receive: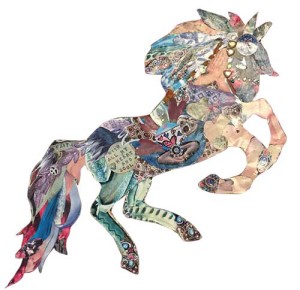 -A supplies guidelines list
-Images to download to paint or color
– Recording to watch from this event so you can participate when best for you
– Fun Video of previous Pony Painting Parties
Here is what will happen:
I'll be on Zoom with you via the recording,
while I am also with my pony Zoey – painting her
– and while you paint at home!
I'll lead you through some simple, fun, healing steps.
Even if you've never painted before, don't feel artsy, or don't feel like you have a creative bone in your body,
join us !   You will get some creativity flowing!
Participation in this Global Healing Event is Free, but you must REGISTER to gain access- Click Here.
Gather your friends!
See you soon!
About Sandy Rakowitz:
Sandy Rakowitz is a Multidimensional Life and Business coach who creates heart opening, transformational experiences, 1:1 and in groups, to guide you to reconnect with your Divinity and Purpose so you can bring your dreams and vision into reality.
Let's get you from where you are, to where you want to be.  Why just Dream it, When You Can LIVE Your Dreams?

What people are saying about working with Sandy:
"The Akashic Reading with Sandy was stunningly beautiful, reassuring and consoling.  I felt peaceful, joy, stability, confidence, truth and clarity.  I am recognizing and understanding myself more than ever and i like myself more."
~ Kris, Colorado

"I'm having huge breakthroughs in coaching with Sandy. Since the death of my husband less than a year ago, I am not debilitated with grief anymore.
I am able to speak up in new ways. I speak my truth, without fear.   I'm having positive conversations I've not been able to have before.   
I am hearing spiritual beings again.  It's been years since I have been able to do so.
I am getting amazing feedback about how I seem to people who've known me a long time. I am going in the direction I want now. "
~ Penny, Nashville, TN

"I recognize I will Forever handle things differently in my life. I stopped my panic. I felt my emotions.  I am making decisions differently – even regarding money which has been a struggle previously."
~ Emily, Paynesville, OH

"Normally I absorb too much from others. Today, for the first time while talking with my ex, I had boundaries in a way that was new, and has not been normal for me. I was not overly connected.   It was very calming to have new boundaries."
~ Lynn, Silver Spring, MD