Tellington TTouch For You®
Immersion ~ Online ~ Interactive 
July-August-September 2018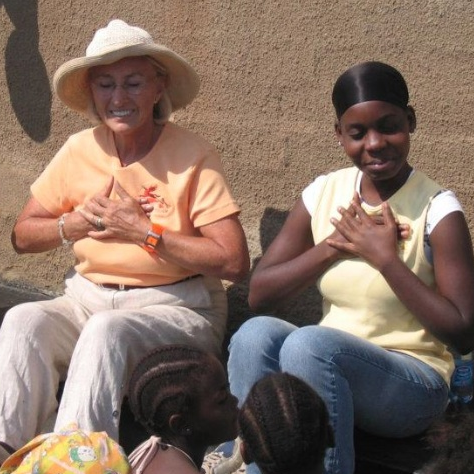 An In Depth 
Group Training Series
Empowering Self-Help for YOUR OWN CARE
Sharing with Friends, Family,
Co-Workers, Clients and Patients.

UNLOCK YOUR OWN GIFTS 
of unlearned knowledge, compassion and kindness, 
through the portal of Tellington TTouch, 
a gateway for intuitive wisdom.
A Joint Venture between
 Linda Tellington-Jones, Ph.D (H) 
with Host, Sandy Rakowitz, 
and Elinor Silverstein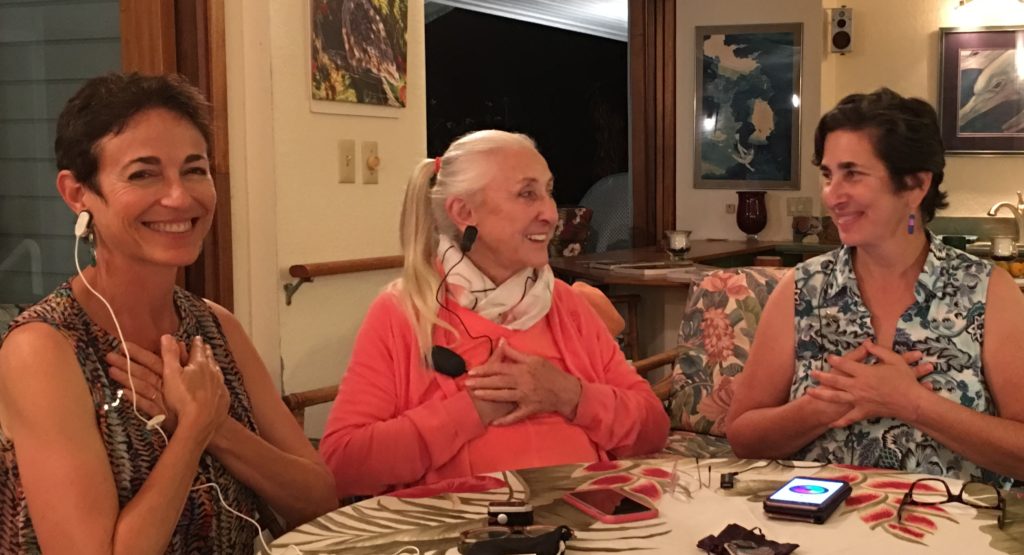 Join us for a 90 day IMMERSION for 
activating and supporting
your own Enhanced Well-Being
in ways you can also share with others.
Learn ways to move beyond the restrictions of physical limitations.  
Practice focusing your ability to shift the energy of your thoughts
about yourselves and your cells.
Learn specific Tellington TTouch TECHNIQUES and HANDS-ON-METHODS.
Practice using Tellington TTouch as a GATEWAY for focusing your INTENTION
and DIRECTING YOUR THOUGHTS for supporting enhanced well-being. 


In this 90 Day IMMERSION, expand your horizons and enjoy:
Exquisite, interactive mentoring and training with Linda Tellington-Jones, Founder of Tellington TTouch with opportunities to receive personal feedback and direction.
Learn practical, easy to put into use, specific methods and techniques for your own self-growth, and to use in day to day interactions for support and quality of life enhancement.
Uplifting content with a spotlight focus on the core theme of the Divine Spark of  Cellular Intelligence within and available to all.
Specialized focus for both self-help use and within professional practices to use right away in daily life.
Highlights of Science and Spirituality as an integral part of Tellington TTouch For You.
Deepen your understanding of the miraculous healing powers within your cellular intelligence.
100% ONLINE. LEARN FROM WHEREVER YOU ARE IN THE WORLD.
Learn ways to access and direct your intention and focus so you can activate the innate powers of renewal built into the fabric of your being.
This program is for everyone searching for new solutions:
* To help themselves and others
* Tellington TTouch Practitioners for Companion Animals, or Horses
* Those who've had an introduction to Tellington TTouch
* Healing Arts Practitioners in Feldenkrais, Energy Modalities, Cranial Sacral, Chiropractic, Acupuncture,      
   Acupressure, Massage or other modalities
* Health-Care Professionals such as physicians, nurses or other related medical professions  
* Physical, Occupational, and Speech Therapists 
* Senior Care, Hospice and End-of-Life Care Facilitators
* Psychotherapists for themselves and to share with their clients
* Educators
This is an opportunity to EXPAND YOUR KNOWLEDGE, UNDERSTANDING, EXPERIENCES and take a QUANTUM LEAP forward on your own true personal and/or professional path so you can hone your ability to create the humanity you crave.

Sharing TTouch With Clients
"Thank you for offering this  online class.  I have been asked so many times if I do TTouch with people when I talk about working with TTouch with companion animals, so this experience has been very helpful for me to be able to share with others. Thank you again."  ~ Sandra A. 
FORMAT:
Three online, interactive classes of three hours each
In class discussions, question and answer
Homework
Supportive, recommended Readings
Suggested resources
Practice in class
Share with practice clients (even if you are not currently a professional, you can learn to share simple self-help tools with others so they can use this for themselves!)
Group support and in between class feedback (?)
 Credit towards Tellington TTouch For YOU certification
DATES
July 21
August 25
September 15
The Tellington TTouch For You® 3 month IMMERSION Training Program Includes:
Monthly Online TRAINING with Linda. Each class includes practical, in depth exercises,  demonstrations with Linda, discussions, and opportunities for mentoring. 
 Downloadable course materials, handouts, check lists, resource listings, suggested readings.
Inspiring exercises with simple assignments helping you immediately apply what you're learning in your daily life, with friends, family, and with clients.
Complete with class recordings in downloadable MP3 audios, and online video 
Exclusive access to the Tellington TTouch For You® online group. This is a wonderful place for you to receive feedback, support, swap ideas, connect, share progress, and more.
Continued access to the Tellington TTouch For You® online course materials beyond your 3 month training
WHERE:  
100% ONLINE. Learn From Wherever You Are Around the World.
ONLY: $997 USD  
QUESTIONS about the program?  email sandy@OneHeartHealingCenter.com
You will Learn How To:
* Uncover
* Create
* Create
* Discover
* Step Into…
* Use specific TTouches immediately
* Shift out of overwhelm
* Develop practices for…


Training is beginning soon. 
Plus You Get This Bonus Package included with your tuition:
 Join us in this Journey…
Get soaked with wisdom from a Global Pioneer,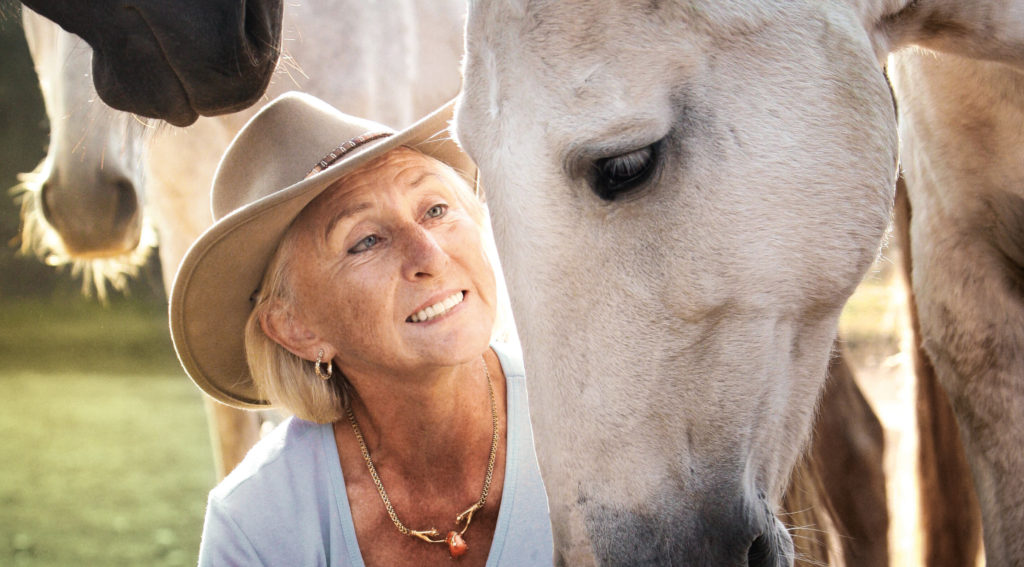 Life-Long Influential, Intuitive,
 Heart-Mind-Spirit Leader.

In this unique IMMERSION class series…

…Explore the Practical and Spiritual Elements 
of Tellington TTouch® for Self-Help and for empowering others
I Can Give TTouch To My Clients to Help Themselves 
"I was searching for something that I can give to my clients to take home and help themselves. TTouch feels like a bridge between what we do together and their life, at home or wherever. So valuable!! Thank you all so much! Looking forward to learn more!"
~ Urška Potočnik

Meet Your Facilitators…
The Intuitive Leader and Tellington TTouch Founder, Linda Tellington-Jones: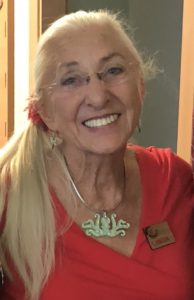 Linda Tellington-Jones, PhD (Hon) is the creator of the Tellington TTouch® method. Over 2500 individuals have been trained in the Tellington Method for humans and animals and are working in 36 countries. 
She is the author of 21 books in 15 languages about her work with many species of animals as well as books for human health-care.  
This unique approach has originated as a result of her life-long journey to learn to trust her intuition and has grown in popularity throughout the world.  
Linda's pioneering work has its roots in a philosophy that sees all beings — humans and animals alike — as reflections of a Divine Whole. TTouch.com

About Sandy Rakowitz
Sandy Rakowitz, founder of One Heart Healing Center, has been a Tellington TTouch Practitioner® for nearly 30 years and has been working closely with Linda Tellington-Jones.   
She is a graduate and former faculty of the Barbara Brennan School of Healing, is an Animal Communicator, a certified business, marketing, money and soul coach, and has taught across the U.S.  
Sandy is an award winning coach, and has developed over a dozen empowering online programs to learn Animal Communication, Energy Healing, Pet Hospice & End of Life Care, Money Mindset & Empowerment, and other Holistic based practices and programs with people, animals and their businesses.  www.OneHeartHealingCenter.com
About Elinor Silverstein
Elinor is an experienced Feldenkrais Practitioner®, Movement Intelligence® Trainer and movement expert who works with Pain, Back and Neck issues, Special Needs Children, Special Needs Adults, and severe physical limitations.
Her extensive background in the biological sciences also helps to inform the way she works with both humans and animals.  
She is the Creator of "The Gut-Brain Connection" Training Program, and is a Certified Bones for Life Trainer®. Elinor is also a Tellington TTouch® Practitioner who has been working with Linda for close to 40 years!   Elinor and Linda created a popular book club to delve into some of the books that have been most influential for Linda.  https://onstickytopics.com