Transforming chaos and fear has been the topic of many deep discussions lately where we've been sharing about the chaos, deep loss, trauma, and its effects on each of us and around the world.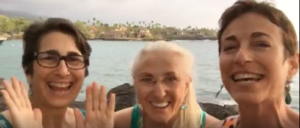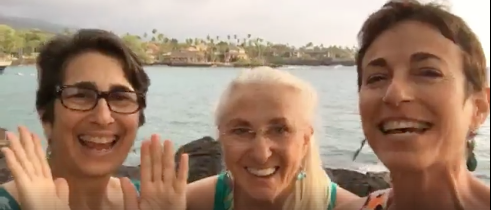 In many personal phone conversations between Linda Tellington-Jones, creator of Tellington-TTouch®, along with friend and colleague Elinor Silverstein and myself, we have been recognizing the deep need for contact and connection always, and especially during these times.  
Pictured above are Linda, Elinor and myself during a recent retreat together in Hawaii.
We keep coming back to the animals and how they show us our capacity for loving contact, understanding, compassion and how they show us ways to move through fear.  And the ways in which Nature shows us such beauty.  
Both the animals and nature show us their wisdoms, touching us through our hearts, inspiring us to 
reach into our hearts and most loving selves.  During times of chaos, loss, trauma, the animals and nature create such comfort and wisdom and help us find a bridge back into our loving selves.
Linda herself  is a like a bridge with the animals, nature, ourselves through TTouch which helps us connect with the potential for divine knowing within each of us and move from fear and chaos into a more positive, loving state.
When we speak so much is able to move in me. We always come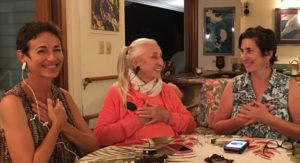 back to our focus on what we do want to create, and remember our 
purpose here on this planet – especially now, during these times.  
I feel honored to be speaking with Linda and to call her my friend, and I feel 
blessed to be able to join together to in ways to bring her heartfelt wisdom forward.  This is
so deeply needed these days.  
Pictured right, Elinor Silverstein, Linda Tellington-Jones and Sandy Rakowitz using Tellington TTouch Heart Hugs and viewing the effects on heart rate variability and coherence using HeartMath.
Last week we met online with people from all over the world where Linda spoke about what to do in times of fear and chaos.  
So many situations feel hopeless and she shares ways she has been dealing with these times.  
Very practical and spiritual perspectives are shared about what you can do for yourself and others.  
During this discussion, Linda shares many books, tools, resources and ways of thinking and being that have been deeply influential in helping her go through challenging times and find hope once again.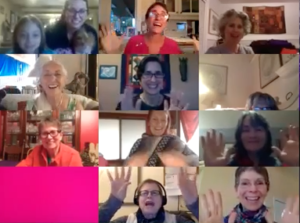 This was such a moving discussion about the ways we are all connected, and how you can use your connections, recognition of choices, right into the cellular level to move you through dark fears and difficult situations.  
Many personal experiences were shared by Linda and how she uses her own remembering "I am a soul living a human experience" as a practice.  
Pictured right are Linda Tellington-Jones, Elinor Silverstein and myself along with many others from around the world during our online Transforming Chaos discussion and meeting.
As many of you know, I have known Linda for just about 30 years.  I am always inspired by, and with her.  I have heard her speak many times of course, and had many talks with her personally.   
Listening to Linda helps spark your own deeper knowing and wisdom. 
The practice Linda holds of recognizing the Divine Spark, the Divine Intelligence, the Potential for Remembering Your Divine Nature is key here.  And this is one of the many things I appreciate and love so much about Linda, and why I Love working together.
In this discussion about Transforming Chaos, she has never been clearer, more passionate, 
more compassionate and more emphatic on ways to be, and ways to move through times such as these. 
She shows us the powerful practice of claiming and recognzing that which is deep within, that she is a soul living in a human body, and that while we each have programmed into our cells fear and all the range of human emotions, we ALSO have the Potential for Remembering Our Infinite Divine Intelligence and therefore, the Potential for LIVING in concert with our Divine Knowing – even during challenging times – especially through challenging times.   
Join people from around the world who have been inspired by hearing Linda sharing her deeply heartfelt wisdom.  
CLICK HERE to watch/ listen to "Transforming Chaos"
With Linda Tellington-Jones, hosted wtih Elinor Silverstein and myself Sandy Rakowitz.
About Linda Tellington-Jones: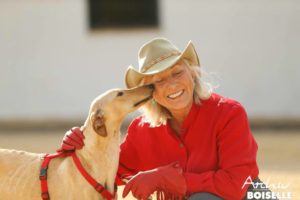 Linda Tellington-Jones, PhD (Hon) is the creator of the Tellington TTouch® method. Over 2500 individuals have been trained in the Tellington Method for humans and animals and are working around the world. She is the author of 21 books in 15 languages about her work with many species of animals. This unique approach has originated as a result of her life-long journey to learn to trust her intuition and has grown in popularity throughout the world.  TTouch.com

About Sandy Rakowitz: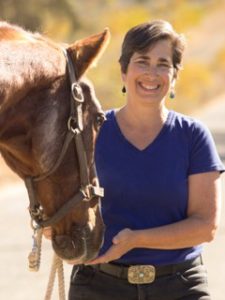 Sandy, founder of One Heart Healing Center, has been a Tellington TTouch Practitioner for close to 30 years and has worked closely with Linda Tellington-Jones.   She is a graduate and former faculty of the Barbara Brennan School of Healing, an Animal Communicator, and has taught across the U.S.  Sandy has developed over a dozen empowering online programs for you and your animals to become more courageous, confident and calm with animal communication, energy healing, Tellington-TTouch, Essential Oils and other holistic practices.  
Sandy is also coaching women in business as a Certified Money, Marketing and Soul Coach to cultivate and manifest their dreams bringing their innovative, impactful work out in the world.  www.OneHeartHealingCenter.com
About Elinor Silverstein: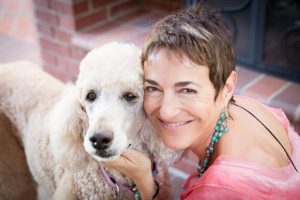 Elinor is a Feldenkrais Practitioner, Movement Intelligence Trainer and movement expert who works with Pain, Back and Neck issues, Special Needs Children, Special Needs Adults, severe physical injuries. She is the Creator of "The Gut-Brain Connection" Training Program, is a Certified Bones for Life Trainer®.   https://onstickytopics.com