7 Ways to Use Essential Oils to Support Your Pet's Health & Well-Being!

Most people know…
Essential Oils support and enhance health,
 and uplifts the heart and spirit…
…Find out what the buzz is all about for…
…Safely using Essential Oils for Your horses, dogs, cats, farm animals…
Join Sandy Rakowitz,
An avid, and expert essential oils user for 18 years, as she shares her top 7 ways she uses Young Living Essential Oils to enhance physical health, uplift the mind and heart, and which helps you to strengthen your bond with your animals.
Whether you are a new to using essential oils, or are a well seasoned oils user, there'll be helpful, practical info.  This class is also a preview for what is coming next in working with Sandy!  She's made a special offer during the event – don't miss it!

Register and I'll give you instant access to the replay!
[sc:"FreeWebinar-EssentialOils-June7″]
To your oils enhanced life with your animals!
With Appreciation and Love,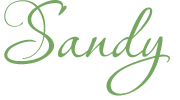 More About Sandy:

Sandy Rakowitz of One Heart Healing Center is an Animal Communication and Transformational Healing Coach, Author, Speaker and Practitioner.
Sandy coaches women to access and finely tune their natural, intuitive and psychic abilities: learn what their animal's are saying; open their life and soul purpose; and develop skills in holistic, transformational healing methods with all species of animals from around the globe.
Sandy offers trainings for women with their own animals, as well as for forward thinking animal care professionals, to take their care, and their work with animals to the next level in order to live their best life possible, with the animals they love.  Join us for this exciting event!