New Year's Spirit Animal Guide Journey 
Tuning into your Dreams and Desires 
with Sandy Rakowitz
Let's start off the New Year, and New Decade Together
Allow, open, expand, trust, believe, follow your desires.
on Thursday, January 2, 2020
4pm Pacific/ 5pm Mountain/ 6pm Central/ 7pm Eastern
Click Here to Register 
You will also be automatically sent the replay.
(Even if you register after the event, you'll get the replay of the most recent event, and be registered for the upcoming event)
'Continue the Connection' is one of the teachings Ibis has been whispering in everyone's ears.  
He calls us to allow our desires to the surface, and follow them.
To allow your desire to open for MORE contact and connection with your own animals, with nature, with those who have passed over, with your guides.
People are asking me questions like, "Do you think that's Ibis, or my imagination?"  
He is all about expanding your perceptions.
For 32 years Ibis has been guiding me in allowing, opening, expanding, trusting,
believing, following those threads of desires to the surface and saying YES. 
Just because Ibis has 'dropped his wrapper,' he isn't stopping!
Ibis is more expansive then ever without the clothes of his physical body.
Through his Soul Expansion he calls us into our own Soul Selves to open more fully into our hearts.
He is calling us forward to open into, and embrace and cultivate our desires.
We each need the medicine of our innermost being, and so does the world.
So, let's go!  Let's start off the New Year being inspired by Ibis.
Join us for the next episode of 'Tuning into The Multidimensional World'
Thursday, January 2, 2020 4pm Pacific/ 5pm Mountain/ 6pm Central/ 7pm Eastern
Click Here to Register 
You will also be automatically sent the replay.
Find what time that is where you are when it is 4pm pacific- click here: https://www.timeanddate.com
Ibis and I will lead you through a Spirit Animal Guide Journey
to spark your dreaming for 2020.  
Then, we'll guide you through a creative,
playful way to give yourself license for being in the driver seat of your dreams. 
Lets get your dreaming and desires rolling for 2020
and find out how to take them deeper and further then ever.  
If you can dream it, you can create it. 
If you have desire, energy follows,
therefore, your desires are possible to create. 
Join us Thursday January 2, 2020 
Register for joining Live & Interactive event and to get the Replay sent. 
(Even if you register after the event, you'll get the replay
of the most recent event, and then be registered for the upcoming event)


See you in 2020,
Continuing the Connection,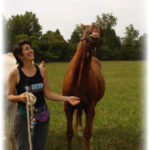 About Sandy Rakowitz:

Sandy Rakowitz is founder of One Heart Healing Center.  An award winning business, life, and multidimensional coach, she is dedicated to sparking divine expression and cultivating a deepening of connection with yourselves, your animals, each other and Source for personal and universal evolutionary expansion and growth.  
For those who want to go deeper, further, faster click here to contact Sandy to apply for a MultiDimensional Strategy Session.  We will assess and diagnose what is happening, where you want to go, and how she can best assist you creating your dreams.