Do you know if your animals warm and cozy in the cold weather?
Cold temperatures cause constriction in muscles, which slows down circulation and tightens muscles.  This is true for all ages, and especially so for the young ones and the senior animals or elders of your tribe.
Decreases in circulation can show up as shaking, aches, pains in joints or muscles like arthritis, and overall weakness.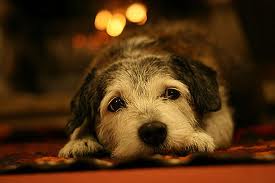 Some animals are more susceptible to the effects of cold than others.  Is temperature fluctuations outside? Have they been dealing with an illness? Have they had a decline in their senior years? Are they recovering from injury or illness?  Are they young? If you've answered yes to any of these questions, your animal may not be maintaining their body temperature as strongly as needed, their body temperature may be on the cold side, and may need some extra support and help.
For horses, if there are sudden temperature drops, cold rains, keep track of how happy your horse is in the morning.  Ibis, my 34 yr. old horse gets grumpy if he doesn't have a sheet or blanket on as the temperature drops at night.  He likes his back to stay very warm.   
In his younger years, he rarely needed a blanket, ever.  But these days, he is MUCH happier when his back is being kept warm on those very brisk, or damp, cool nights. 
"Staying seventy percent warm, seventy percent satisfied with food, eating lots of root vegetables…will make you strong and healthy."   ~ Chinese Countryside Proverb
Signs your animals may be cold, and not totally warm, cozy, or comfy:
Does your dog or cat move to another bed when the temps get colder?
Have they become more grumpy or irritable when approached, handled, stroked or brushed?  Especially when it's cold out?
Are they more huddled, tightly curled up, not stretching out on their side when they lay down?
Do they not want to move around much?  Wanting to stay huddled more? 
Has there been a change in their interaction with other animals in the house or barn?
Have they become more isolated and want time alone?
Have they been shaking and trembling? (this could also be anxiety, blood sugar, or other related)
Are their ears cold?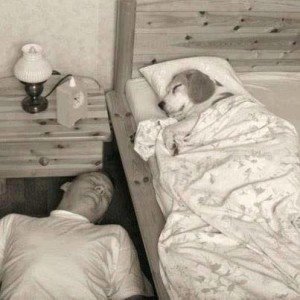 Keep track of the temperature inside the house with your dogs and cats so you can make needed adjustments to help your animals feel cozy and be more at ease.  
Remember that dogs and cats are usually close to the floor, and drafts may be happening in places that you didn't think about before.  
KEY TIP:  Try This to see if there is an unexpected cold draft area in your home:
Kneel or lay down in their favorite spots to see for yourself.  You may be surprised at finding drafts from a door or window in seemingly unlikely spots.
7 Tips to Warm Up Your Animals…
….if you find drafts, colder spots, or if you suspect your animal is not warm enough:
Turn up the thermostat
Seal and cover the drafty window or door
Make adjustments in bed location
Add a blanket for them to snuggle into (Keeping their backs warm can be key to maintaining optimal body temperature.)
Put an indoor sweater on them and see if feel more comfortable
Warm up their next meal – think of how great a warm cup of tea feels when you are cold
 Using Tellington TTouch Ear Strokes is a powerful way to balance body temperature.   In addition to this benefit, the wonderful side effects are enhanced digestion and deeper level of relaxation and calmness. Click Here to watch this short video to learn how to use Ear Strokes with Sandy.
To fe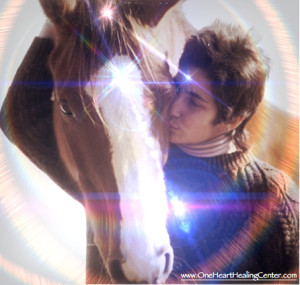 eling warm and cozy!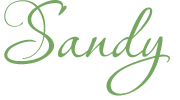 P.S.  If you have a dog, cat or horse who needs some extra care with health or behavior – let's talk, just send a note to this email and we will get you set up.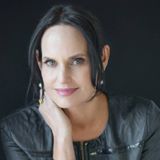 Jen Cudmore, Alignment Coach from New South Wales, Australia said this after our session together:
"Sandy, the session you did with me was massively powerful. There has been a big shift for the whole family and with our dog, a Big heart change. Your clients are extremely privileged to work with you."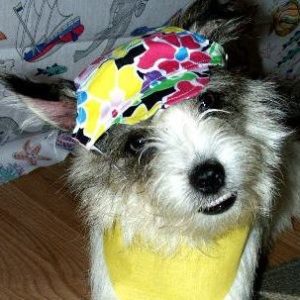 Ellen Broomfield, Dog Trainer from Cape Coral Florida, says this about working together:
 "Sandy opened my eyes and heart into viewing "things differently" in our world.  Through her, I have learned how to understand my dogs in a way that I never thought possible.  I have more understanding, therefore more patience for our most loving companions.  It has definitely made me a better person and I believe a better dog trainer."

If you have a dog, cat or horse who needs some extra care with health or behavior – let's talk, just send a note to this email and we will get you set up.
Sandy Rakowitz guides and trains animal lovers and animal care professionals to EMPOWER their Intuition and Life Vision, so they can confidently make their desired impact, and deliver extraordinary care and services.  Get Your Complimentary "Communicate with Your Animals Kit" at www.OneHeartHealingCenter.com