When I asked Woodie the cat about going to the vet, he showed me how tight and upset he

gets.   He continued showing me his experience of a vet visit:  bright lights that were uncomfortable for his eyes (fluorescent lighting), a lot of unfamiliar people, very upset animals everywhere which was very, very distressing to him, rough handling, being taken away from his person by someone he doesn't know, and no one taking time to introduce themselves or connect with him before 'doing' things to him.
No wonder Woodie was biting people at the vet's office.
After relaying this information to his person with confirmations on everything, I asked Woodie what his ideal vet visit would be.  He exclaimed, "Not to go!"  I chuckled at what I 'should' have seen as most obvious, and conveyed to Woodie, "I understand. But, if you had to go, what would your ideal vet visit be like?"
First, Woodie showed me the bright lighting.  He wanted those lights off.  He showed a softly lit room with natural lighting instead of blaring lights.  When I relayed this information to his person, she paused, and said that he had Herpes and is indeed sensitive to light.
Then, Woodie showed me other aspects of his ideal vet visit regarding interactions with people at the vet's office: People stopping to greet him, introducing themselves and taking time to make a connection in a very gentle and respectful manner vs. experiencing what he usually happened which was a whir of quick, brusque interactions and handling while having people's fears and roughness come across.
Woodie was all about slow, soft, gentle interactions where people took time to connect with him.
His person remembered a visit with one of the vet's that was slow and gentle and who took her time with Woodie.  She had no problems with him biting.
Hmm, that can give us all pause for thought about seemingly 'bad behaviors' in our animals.  A person might make a sharp remark, or speak up to create a different boundary or quality of interaction. Or, a person might even decide to leave the office and not return if they didn't like the doctor and how they were treated.
Our animals are speaking in their own language. It is up to us to understand what they are saying. Woodie's clarity about the vet environment he will best thrive in and how to most effectively interact is a wonderful reminder to us all.
We are our animal's ambassadors for more considerate interactions.
Be an Animal Ambassador,
Use Your Heart, Your Hands, and Your Voice,
To Speak for the Animals.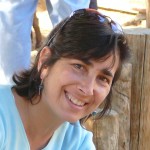 Sandy Rakowitz of One Heart Healing Center helps people and their animals tune into their divine nature with greater understanding and compassion. While assisting communication, aiding health issues and deepening bonds with one another Sandy guides people to learn empowering skills. She has 20+ years experience in the fields of Holistic Wellness and Energy Consciousness.
Mentoring People and Animals for Healthier More Vibrant and Inspired Lives!
Sandy continues to offer individual sessions for you, your cats, dogs, horses and other critters.  As always, your referrals are appreciated!  Please pass this information along to anyone who might be interested.

 www.onehearthealingcenter.com/services  434-973-8864