This is a powerful
and potent time for change.
So much is going on energetically right now to help fuel us.
We have just entered spring……
The moon is full…
It was just Passover….
This weekend was Easter.
…..And an added bonus for me,
my birthday was also this weekend!
What a time for celebration!
Whatever is focused upon is enhanced.
When so many people gather
to celebrate an event or holiday across the world,
energies are heightened and focused.
When we add in the natural elements of a full moon,
the tides that flow with the moon cycles,
mixed with spring…
We have a potent mixture!
Life's Metaphors as Signposts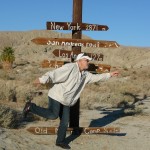 Is there a metaphor relevant for you from
Spring – the Full Moon – Passover or Easter for
you to focus upon for your own life? 
Where can you use the energy
of these times as a helper to propel and focus your own change and growth? 
For instance, part of the core spiritual essence


of Passover
is about the struggle from a
narrow land of slavery,
traveling through the wilderness
and finding freedom. 
During this time there is an enhanced energy
of movement and transformation
available to help you take action for change,
healing and growth. 
What innate gift is waiting to emerge from you?
We all have places of enslavement
within the wilderness of our psyche and hearts that can open and find
the healing balm of growth and freedom.
This organic, ongoing process is in all of us.

The strength and gifts from deep within will emerge –
just as spring always emerges.
Our desire for growth, learning,
understanding and deepening is the fuel that propels us forward.
Has a fear of being vulnerable safeguarded a precious dream that is ready to come forward? 
Perhaps you yearn for a deeper sense of community
trapped within a place that has been held isolated.
I have been wading through parts of my own wilderness recently.
.. from old places that have felt locked and beholden to old fears. 
Like many dreams and passions,
they've been hidden from view and landscaped with old fears.
The journey has been well worth the trek however.
What was scary and stilted
now has a sense of freedom and fluid movement
garnished with a sense of excitement.
Emerged from this powerful tide of energy…
…is my newest class!
5 Ways To Know What Your Animals
Are Saying To You…

…And Why It Is So Important To Listen!!!
Ibis, my horse, shared this when I consulted him about this class: 
"We all are in need of just connecting…
Finding and feeling the connections between us.
And this is the point of the class you are presenting.
To find and feel the depth of our connections." 
And that folks, has been my ongoing lesson
from Ibis over the last 26 years together!

I am thrilled to be bringing his messages,
along with core lessons I've learned,
forward to share with all of you. 
Let me introduce you to my critter consultants for the class –
pictured above in the banner;
Ibis is the one I am schmoozing,
Haley the ever so sweet and soft compassionate dog,
Zoey, the beautiful pony running,
and Scarlet, the wise black cat, may chime in as well! 
Want to recognize what your animals are trying to convey to you and deepen the bond you already have with your animals?
You are heartily invited
to come and join us on a journey
with your beloved animals to
Learn 5 ways for you to better understand your animals
in a language that goes beyond words!
What will emerge for you?  Come and find out…

Begin with this F*ree Teleseminar!
5 Ways To Know What Your Animals
Are Saying To You…
…And Why It Is So Important To Listen!!!
DATE:  Tuesday, April 16, 2013
TIME: 7pm EST
LOCATION:  From the convenience of your own phone
Thanks for your interest in this class, however…THIS TELESEMINAR CLASS IS OVER. 
Please join the weekly One Heart  Newsletter/Ezine Animal Wisdoms in the upper right hand corner to stay updated on upcoming classes and special offerings – and get a weekly does of Animal Wisdom, right from the animals.  You'll also get a complimentary E-Course Video series on using Essential Oils with people and animals!
~~~~~~~~~~~~~~~~~~~~

ESSENTIAL OIL TIP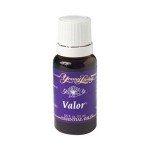 Using Valor Essential Oil
with Dogs, Cats, Horses, and You too!
Need some balancing, calming or grounding?
Find out ways this aromatic oil can help.
Click to View Video  (2 min. 54 Sec. video)
& Subscribe to my Youtube Channel after viewing!
 ~~~~~~~~~~~~~~~~~~~~
FUN!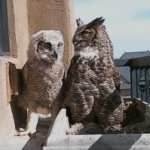 Check out these Great Horned Owls
as they grow up on a live camera!

 Owls took up residence outside a home schoolers    apartment window and then had some owlets.
I've been watching and wanted to share with you.

 To check it out use this link.
 ~~~~~~~~~~~~~~~~~~~~                   
Your referrals for private consults with me
in Energy Healing, Animal Communication,
Tellington TTouch and Essential Oils
for people and animals are deeply appreciated!
Keep 'em coming! 
And, please pass this newsletter around to anyone
who might be interested.  And let them know
they can sign up on the website to get their own newsletters.


Thanks to all of you for your interest
and support in this work,
your love of animals and healing. 
May Spring Lighten Your Step,
Sandy & The One Heart Critter Crew
www.OneHeartHealingCenter.com
(434) 973-8864
                     ~~~~~~~~~~~~~~~~~~~~