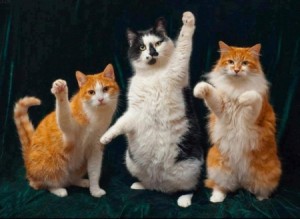 Know your animals have something important to say,
  and you yearn to understand them?
Would knowing what your animal clients are saying and experiencing
help you in your Animal Care job?
 (see Animal Communication Training & Mentoring Certificate Program info below)
As a teenager I used to dream I was talking with my horse.
But I couldn't quite translate it to the daytime, and conscious awareness.
Yet, somewhere deep inside, I always knew there was more to understand with my animals.
You know what I mean don't you?
With the help of another horse once I was in my 20's and 30's, the communication mysteries began to unravel, and I began to
understand another language that whispered between us.  I learned how to navigate my own internal landscape differently, to open my sensory system, 'clear out some of the stuff inside' and was able to listen more carefully, more deeply, and openly.  And gradually, I was able to communicate back and forth in conversations, understanding their feelings, getting more and more information, and being able to help direct the communications.
As I write this post, I am sitting at the beach, gazing out into the ocean and see the dolphins gracefully swimming by, and at one glance, saw a dolphin give a tail slap as I wrote the above, 'clear out some of the stuff inside.'  
When I asked the dolphin what the tail slap meant at that moment, I was told,
"Just get on with it – leave all the old behind, just talk about, and be with the Grace, the Flow, the Glide, following along with what is most needed, (vs. what is most wanted) and Get on with the writing, your life and living."  Good advice for us all don't you think?  I thanked the dolphin for it's message.  It was an interesting experience of just connecting with the dolphins and their consciousness while I was writing in a general way, allowing the experience of watching them, being at the ocean to wash through me while I was writing this blog.  And then I saw the tail slap.  I do not typically see that when I am watching from the shore like this, it was unusual.  It was a delight, and humbling, to receive the message – even though I had not been in specific dialogue prior to the tail slap.  This is a great example of the phrases, "We are all connected,'  that is, through our thoughts, our emotions, our energy, how we direct our thoughts and heart, our focus and energies. 
When we learn animal communication, we also gain the skills and tools to be able to tap into this stream of consciousness as well.
There is quite a large pod swimming along right now for emphasis – magnificent!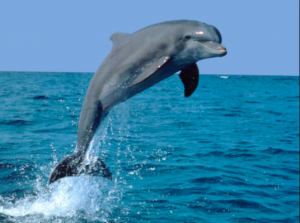 Watching and being around dolphin is such  great joy.  Their energy is so magnificent, so joyful, so powerful, and their movement is so filled with ease.  I am filled with the energy of being around them… Allowing my senses to be filled with their energy.  
Another message that I get from them is to "Just 'be' in the experience…the experience of Energy, of Consciousness, of the One-ness, the Interconnections and allow and ask for their strength, joy and wisdom to be part of YOUR daily life."  This was a message for all of us, not just me in the moment.
I take all this as an affirmation of the
Animal Communication Training and Mentoring Certificate Program
I have created and now offering – In this program I give you tools so you can find YOUR own experiences of animal communication, to grow, deepen, learn with your animals, and add to your animal care professional tools as well.
This program is a great way to learn from home, and runs from November 2014 – May 2015.  You get to be in connection with a global community of awesome, like-minded, supportive and caring animal loving people who are interested in a holistic program of self -transformation to learn, deepen and refine your animal communication skills.
DON'T MISS OUT on how YOU can learn Animal Communication for home life with your own animals,
and in Animal Care Professions.
A few spots are still open for the upcoming Training & Mentoring Certificate Program 
where you get to build YOUR Animal Communication Skills.
Click Here to find out more.
Taking applications (no obligation) until October 22, 2014
You Missed the Deadline!  
…but not an opportunity to talk with Sandy 
Email  Sandy@onehearthealingcenter.com for a quick chat with Sandy to see 
how you can fit into one of her programs.
I hope you join us!
To Living Your Best Life with Your Animals,
Sandy
About Sandy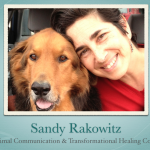 Sandy Rakowitz is an Animal Communication and Transformational Healing Coach, Speaker, Host of the Animal Heart Wisdom Show and Founder of the Awaken Animal Communication and Healing System.
Sandy is a Practitioner of Brennan Healing Science, Tellington TTouch, Hospice, Centered Riding Instruction, Aromatherapy and Flower Essences with people and animals.
As a 1995 graduate and former faculty of the Barbara Brennan School of Healing, the 4 year professional training program and "Ivy League" of Energy Healing Institutions, Sandy coaches and trains animal lovers and animal care professionals to access and develop their natural intuitive and psychic abilities to learn what their animals are saying and learn transformational healing methods while awakening their life purpose with the animals they love.  Visit: www.OneHeartHealingCenter.com
 Please share!