Today we applied Tellington TTouch and used a medical device that assists in enhances microcirculation bringing more oxygen and nutrients into the cells. TTouch facilitates the communication between cells.
We spent time today with an injured Elephant – named Boon Me, at Friends of the Asian Elephant in Thailand. You can see she loved it in pictures.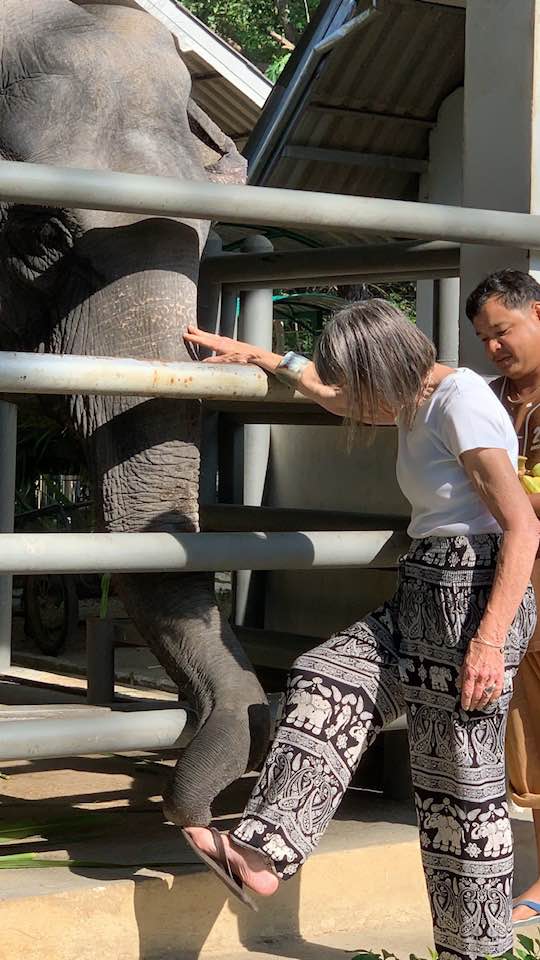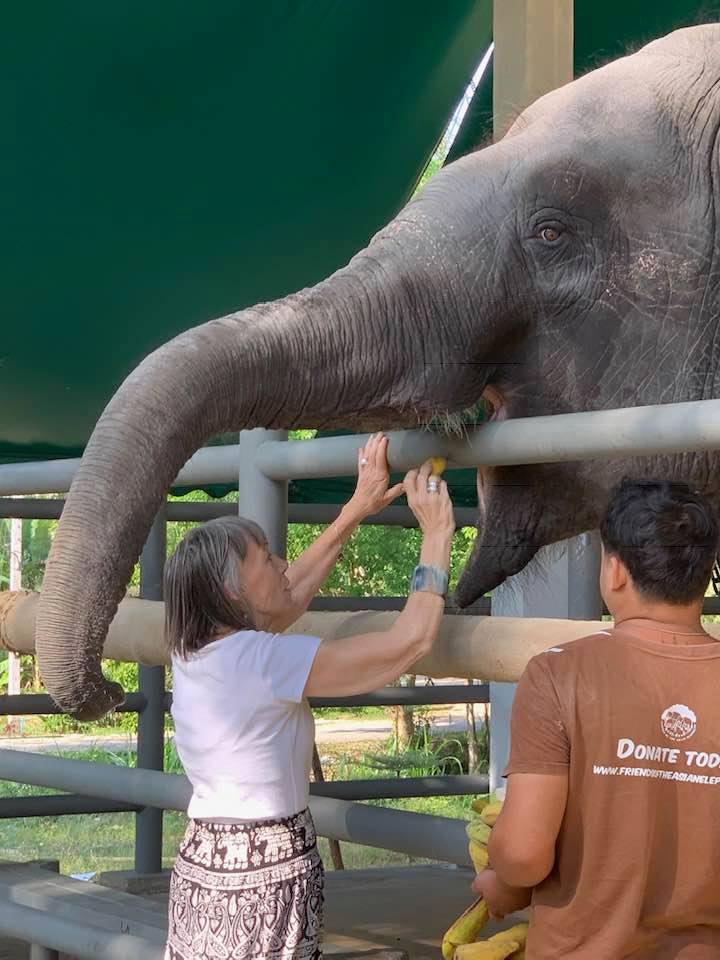 I was invited by Anne Snowball who has been working with these elephants for many years, and with Helena Bresk. Initially we greeted one another allowing all of us time to get to know one another.
Anne and Boon Me are close friends having met many years ago when Boon Me first came to FAE shortly after her injury from a land mine. Anne's deeply soul to soul cranial sacral and TTouch were crucial to her shifting into her desire to live. Since then they have developed a deep friendship over the years.
As we approached Boon Me, Ann began singing to her. Boon Me turned around and moved closer and closer to Anne as she approached, Raised her trunk, stood up on the step next to the fence to get a closer look, and then trumpeted and moved over to the gate to greet her long time friend.
Witnessing their deeply heartfelt greeting moved me to tears. Boon Me touched Anne all over with her trunk, smelling her and tenderly touching her from head to foot. The love was palpable, clear, sweet.
Helena and I gradually moved in closer so we too could meet with Boon Me.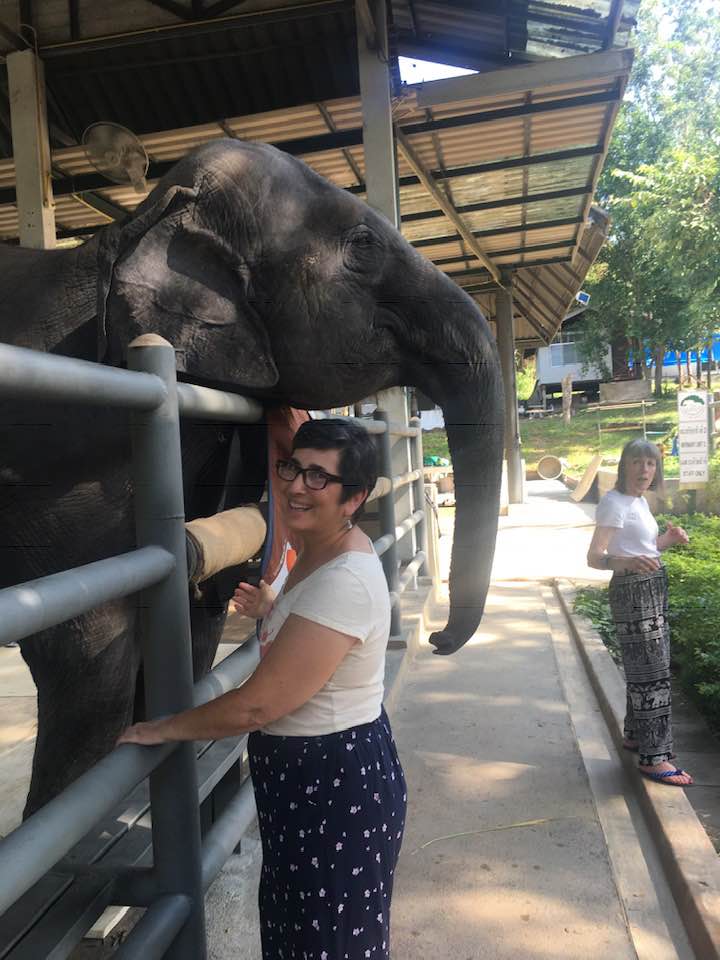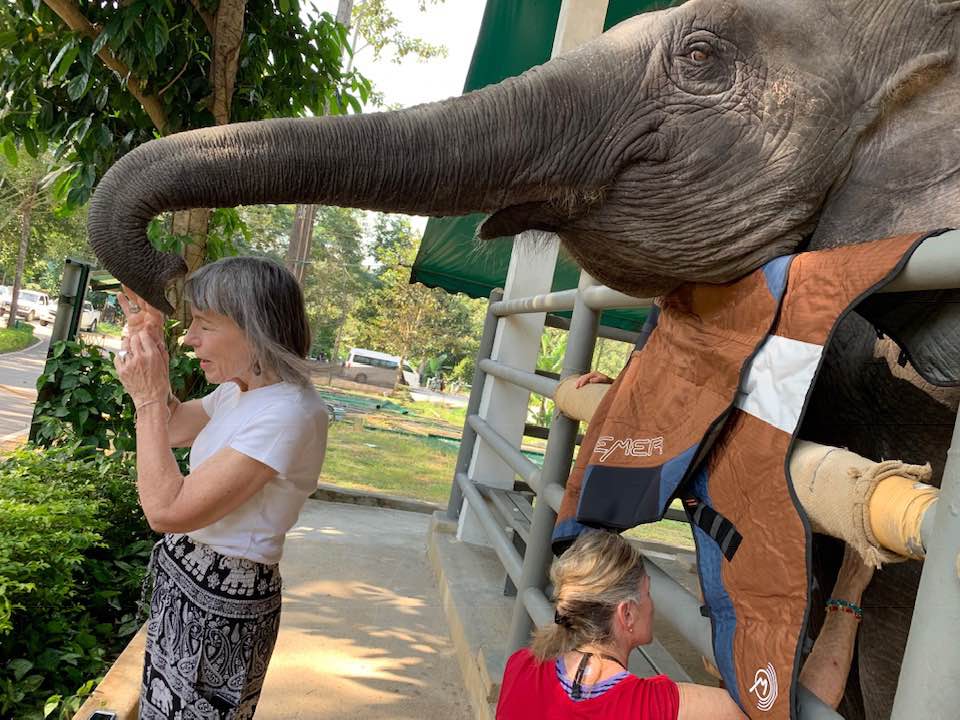 We got the 'once over' and we're invited in giving her bananas and her favored treat of peanuts!
At one point Boon Me was going all around my legs, and goosed me in my butt, which got us all laughing quite hardily. I asked her permission to touch her, and she presented her face, trunk and head, then her sides and leg moving each part close to my hands. Each time I moved, I asked her to show me exactly where to she wanted TTouch. At one point she moved her left side along the railing, placed her left hip directly in front of me and raised her left hind leg all the way up so her foot was several feet off the ground and leaned into the railing and my touch so I would go deeply into her knee and hip region. This was quite astounding as she has to bear her weight onto both front legs including her injured front leg. Anne said she'd never seen her do this before.
She asked for us to TTouch her injured foot very often, her head, mouth, and her other front leg. She was clearly appreciating the contact and how she was feeling.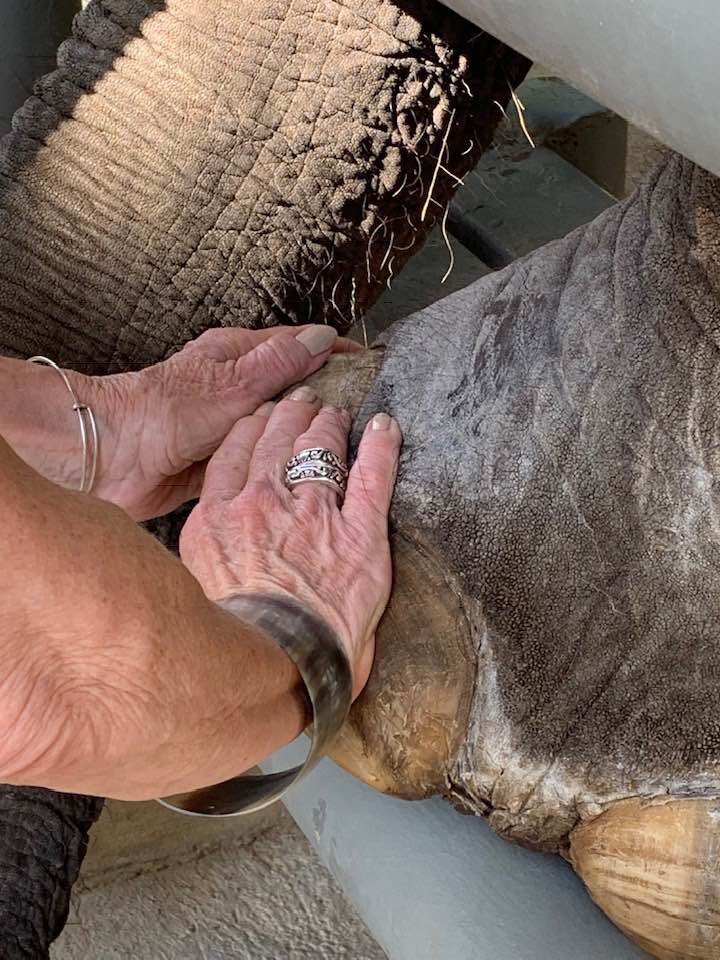 We would apply TTOUCHES along her leg above the injured area, all around and along her toe nails, around the edges of her calloused feet, and then she'd tip her foot so we could TTouch the underneath of her foot. This area had had a land mine blow up and shoot off the pad and part of the side of her foot. The bottom has not reformed properly and continuously peels and opens. Large callouses have formed on the bottom and she places weight unevenly on this leg and foot. This causes disproportionate weight bearing and compensation on the rest of her body and through her spine.
As we applied TTouches, she'd move, place her foot and test out how it felt with different movements and walking. Each time she'd test out how it felt, she would bear weight more evenly on this foot, and adjusted how she was walking. It was very beautiful and humbling to witness.
When we began with the medical devise, which is in the form of blanket, we laid this over the railing so she could see, smell and feel the blanket and signal.
She leaned her head, mouth, trunk, shoulder, side and foot into the blanket with the bio energy resonance signal on.
Once comfortable with all of this, we draped the vet around her injured leg. And once comfortable with that using program 3 twice for a total of about 30 minutes, we placed it over her shoulder region with the bemer vet draped over her back.
We saw similar changes as we see with horses. Eyes more relaxed, blinking, and eyelids half way lowered. A few yawns. Respiration deepened. Muscles became significantly more relaxed. Her trunk was resting straight down at times. Very unusual for her.
Her posture changed with her head lowered instead of constantly held high in contraction and tightness. This shows a relaxing of the spine which is connected with her neck.
She became very relaxed and her movement was smoother and more even. We Bemered for approximately 45-60 minutes total with about 30 minutes with vet blanket on her back.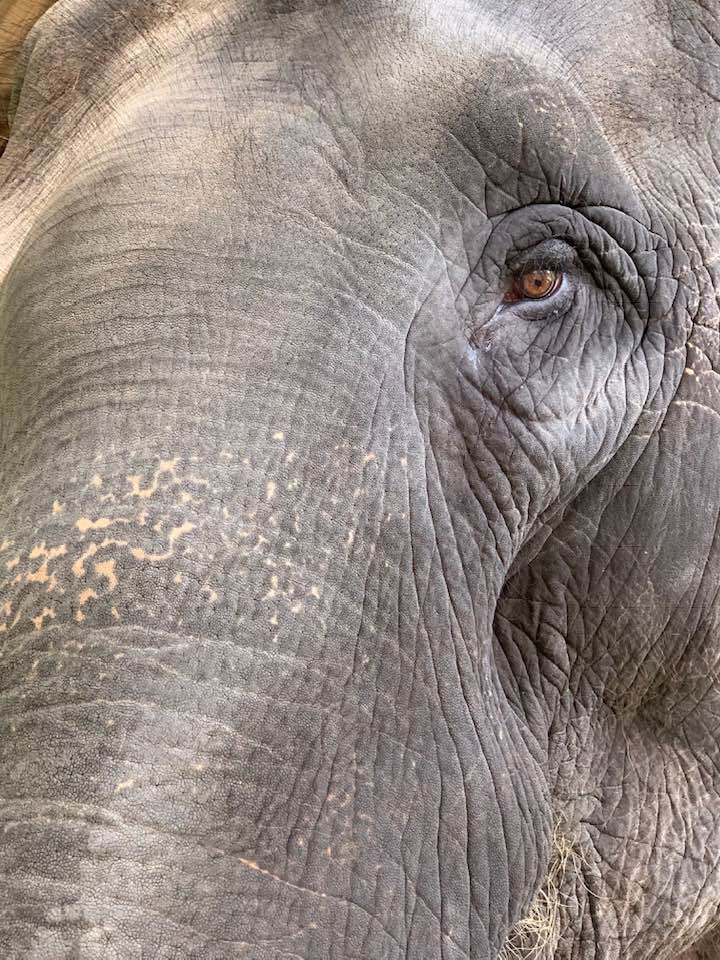 We always watched for her comfort or any level of irritation. Only once did she show she wanted a change and this was when we placed the cuff on her injured leg. First Anne held the cuff to her leg and bed it around in different areas. Boon Me guided Anne with her trunk to place the cuff in various areas.
At one point we did wrap the cuff around her leg using the cuff extender. After about 5-10 minutes she shook her leg back and forth trying to shake the cuff off her leg. In listening to her preference, we took the cuff off her leg immediately. She loved the blanket draped around her injured leg and on her back!
We will be here for four more days. There's a total of six Elephant residents. Two are only able to be handled by their vet and their keepers.
We hope to spend time with three other elephants here. The youngest, Ming, only three years old; Mosha, the first Elephant to have ever received a prosthetic leg and who is now around 14 years old, and Motala, the very large, 59 year old Matriarch who was the second elephant to receive a prosthetic. All have had significant injuries.
These words are touching the 'doing' part of our visit. However, there are very deep connections here through our hearts that often go way beyond words.
It was an astoundingly beautiful day being with these gentle, trusting, sensitive, intelligent and enormous beings.
#ChaingMai #Thailand #elephants #friendsofAsianElephants #sandythailandadventure
Â

Please join me on Facebook for more pictures and insights (https://www.facebook.com/sandyrakowitz) as I visit the "Friends of Asian Elephants" elephant hospital in Thailand. See my posts about my trip and to join my Facebook Live videos. (If we do not have any mutual Facebook friends please send me a note and let me know how we know each other so I know you are real person.)
Search the hashtag #sandysthailandadventure to see all my posts and videos as we bring healing to these gentle giants.
Â
About Sandy Rakowitz…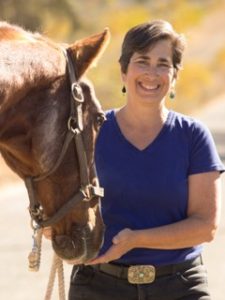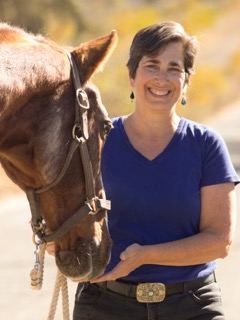 Sandy is the founder of OneHeartHealingCenter.com where she has guided and trained animal lovers, animal care professional and those seeking self-empowerment through her content, products and certification programs.
She specializes in Animal Communication, Energy Healing with people and animals, Tellingon TTouch, Essential Oils and channeled holistic healing methods, including her Creative Journaling process and the Awaken Animal Communication Method.
She empowers people to access and develop their natural intuitive instincts and psychic abilities, while awakening their life purpose, along with the animals they love and have loved.
Get tips and an info rich subscription to Sandy's popular "Animal Wisdoms" eZine each week. We respect your privacy and will not share your information!