Sunday's Inspirational Video
I love this shift in perspective about Service.  Really, it is all about connection, and…
Just Needing Someone To Care.
Keep watching to the end to find out…
You are invited to explore One Heart Healing Center for People and Animal's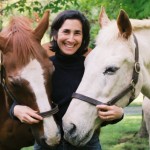 educational offerings. When you go to my site there is much information awaiting you. Here you have free access to listen to previous classes and when you sign up for the One Heart Newsletter you will receive free updates, tips, see what new classes are coming up and other goodies.
Sandy Rakowitz, that's me, has 20+ years of experience in the field of Holistic Wellness through live, telephone and skype private sessions and via live and online classes.
https://onehearthealingcenter.com 434-973-8864
Mentoring People and Animals For Healthier, More Vibrant and Inspired Lives!