Attention:
All Helping Professionals-
Would You Like Help Growing Your Practice?
Do you feel like you have to choose between helping people AND being financially successful?
Have you worried that you are being selfish or money-hungry if you want to make money by serving others?
Do you feel guilty charging money for your services, especially when people need help and can't afford it?
You are NOT alone! Many helping professionals struggle with these same feelings. Here's the deal, you can stay in that place where you are struggling financially or you can shift your mindset to understand that you can have both: helping people AND having a great life.
Need help creating the practice of your dreams?
Most people enter into self-employment with high hopes of becoming a successful entrepreneur.
Grow Your Full Practice with 6 months of Coaching from Melanie Yost –
Create more freedom, more flexibility, more income and serve more people!
Here is a taste of the Program Syllabus—
Week 1: Introductions, business basics, setting up your practice, creating policies and procedures
Week 2: Getting organized, time management, office management
Guest Expert: Linda Clevenger from Organization Direct
Week 3: Recognize and release your inner business critic, understanding your relationship with money
Week 4: Awaken your Inner Entrepreneur, thinking like a conscious Entrepreneur, building your practice on universal success principals
Week 5: Creating your Vision, Creating your business model to support your lifestyle, recognizing your money thermostat
Week 6: Writing a business plan
Week 7: Building a financially solid practice, creating your business budget, planning for growth, understanding a profit and loss statement
Guest Expert: Julia Dempowski from Stanford Management Consulting
There are 17 more weeks jam packed with helpful mentoring to take you step by step through developing your practice into a thriving full time business!
Want to see the rest of the program syllabus?
Go to http://www.awakenyourentrepreneur.com/gyfp//syllabus.html
Take a glimpse of what you get in the 6-Month Program:
December Orientation Kick Off Call
Have all your questions answered and get buddies up for the most important 6 business months EVER!
Recording of all calls
The Awakened Entrepreneur Workbook that includes EVERYTHING you need to build a fill your practice from biz cards, to website info, to your niche. I mean, we have thought of everything! (If you have done this program… no worries! Great! Now we will put it into action!)
2 Monthly Group Coaching Calls with Melanie (two per month)
6 Monthly Mastermind Group Calls (one per month) 6 Calls with my Panel of Experts…
Unlimited email access to Melanie
The Energy of Money Workbook
A coach committed to your success… to explain everything, coach your every need, and leverage your gifts – for a full 6 months!
Find out how to join this program;
Who is Melanie?
Coach Melanie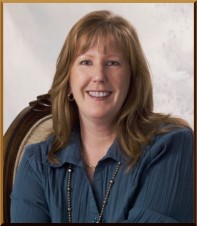 Melanie has been called a miracle worker. She has the ability to take negative situations and create lasting positive results. A therapist for 17 years and now a business development coach, she has successfully worked with individuals to transform their lives, their situations, and most importantly, their outcomes. When people are looking for an opportunity to create a 180 degree turn in their finances, beliefs, business and lives they seek Melanies's acute wisdom and compassionate touch.
Melanie created a full therapy practice with up to 30 clients a week in a short period of time with little advertising and no budget. After years of this schedule she took the leap many helping professionals fear and re-launched her practice free from the limitations of insurance. She was able to revitalize her clients, herself and her income with a private pay practice.
When personal financial demands increased beyond what her professional practice could provide, Melanie spent more than one sleepless night contemplating how she could raise her income and have the abundance she knew was possible without working so many hours trading time for money. Having firsthand knowledge of the struggle so many small business owners face while charting out a course for prosperity, she knew she could help. First she dedicated herself to creating models, systems and mindsets that opened up doors of "more" for herself and began to live that everyday. Now, everyday is an abundance day in her practice and in her life! She uses those same strategies to coach hundreds of others to prosperity in all aspects of finance, practice building and life. Melanie is a mix of practicality, mindset, spirit, and marketing. If you have ever wanted to get out from under the limitations of your business and start living your passion and loving what you do, her coaching is a must!
Join this program:
Note from Sandy, blog host – I have known Melanie for at least 10 years and have great respect for her skills, insight and compassion. I have watched her rise into a bright and beautiful shining star that helps many people live the life of their dreams!
Thanks for your support, please share this with anyone who might be interested!
From Sandy Rakowitz, Founder of One Heart Healing Center, Practitioner and Host, Essential Oils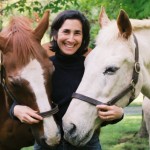 101, an educational forum for holistic health and wellness with people and animals. Helping people and their animals resolve conflict, assist communication, aid health issues and deepen bonds with one another. She has 20+ years experience in the field of Holistic Wellness.
I invite you to explore One Heart's educational offerings. When you go to my site there is much information awaiting you. Here you have free access to listen to classes on many holistic health and behavior topics. Register for the next class!
When you sign up for the One Heart Newsletter you will receive free updates. https://onehearthealingcenter.com
Mentoring People and Animals for Healthier More Vibrant and Inspired Lives!