Â
Twas the bight before Christmas,
and all through the farm,
all the creatures were stirring,
even the mice!
I am so grateful that you have been part of the One Heart Healing Community through 2011.Â
Thank you for joining me through newsletters, sessions, classes and workshops for yourselves and your wonderful animals.
May your love overflow to all you know,
and back to you
a thousand fold
through the New Year.
Love and Blessings From Sandy and The One Heart Critter Crew!
Enjoy the 1 min.38 sec. vid I made for everyone:
Sandy Rakowitz of One Heart Healing Center helps people and their animals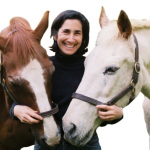 resolve conflict, assists communication, aid health issues and deepen bonds with one another. She has 20+ years experience in the field of Holistic Wellness and Energy Consciousness.
Sandy loves working with any kindred family member whether they have paws, hooves, fur, fins, wings, scales or are of the human variety.
You are invited to explore One Heart's educational offerings. When you go to my site there is much information awaiting you. Here you have free access to listen to previous classes and when you sign up for the One Heart Newsletter you will receive free updates, tips, see what new classes are coming up and other goodies.
Mentoring People and Animals for Healthier More Vibrant and Inspired Lives!
434-973-8864 sandy@onehearthealingcenter.com