Ibis, my 33 yr. old Horse says to you…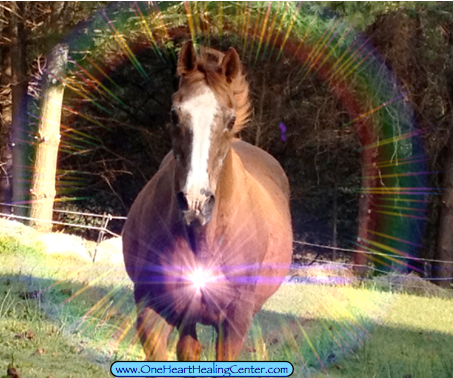 "Listen from
the energy that circles you…
…but leave your mind behind. 
When you think, and try hard to figure things out, 
you go out of yourself 
and do not really listen.  
You stop 'hearing' us, though you try to listen. 
All you hear is your own chatter.  
Your chatter sounds like static and mixed up thoughts. 
These are things that do not relate to us.  
Go quiet. 
Be Still.
Listen. 
'Hear,' but don't think.
Find Quiet.
Be Steady.
Breath.
Tune in, but don't think.
Ease into the ground,
be with the ground,
find your feet
and let your thoughts drop to your feet
and down into the ground. 
Sandy has always told me to pay attention to my feet,
my hooves, 
and where my feet are walking. 
That always helped me. 
She'd sing to me when we would go out walking (under saddle), 
This kept her from thinking too much. 
I liked to hear what she sang, 
our hearts could meet here.
She would not push when she sang,
nor did she push when she found the ground, 
and when she was with the energy circling her.
(My aura and energy field)."
I've been blessed to have Ibis in my life for the last 28 yrs.
He has shown me the way to deepening with myself, animals and all life.
© Copyright, Sandy Rakowitz (for Ibis) 2015.  All Rights Reserved.