My Dear Ones, 
Our beloved horse Ibis, The Connector, passed away peacefully on Monday 11/11/19 around noon, age 37. (Info on Memorial Service – ONLINE below or Click Here)
I saw him Sunday night, he was bright, alert, eating and drinking well, all systems were working well, with  no sign of this being his final night in his body. 
He was winstrol australia favoring his left hind. I did all my usual TTouch, essential oils, ASEA, and lots of BEMER, grooming, singing and loving.  He felt more comfortable. I said good night, I love you, and see you tomorrow.  
At 7:30 am Monday, Lisa, barn owner, called to tell me Ibis was down, and couldn't get up.  He was quiet and peaceful however. He was not struggling she said. 

I knew this was it.  None of this was normal.  He would never lay down and stay down.  
I had a hope that this could be yet another 'dress rehearsal,' but knew in my heart of hearts this was it. 
I said many prayers, called in all of our guides and angels.
I called on my two close online friends Barbara and Kerry who have passed away, and my father who died in January 2019 for strength and guidance before getting in the car to drive to be with Ibis. 
The moment I saw Ibis I knew for certain he was actively dying.  
Lisa said the moment he heard my voice when I walked in his eye softened and he let out a sigh.
We sat together. I cried.  He reacted to my crying by trying to lift his head.  I told him I really needed to be able to cry.  He settled.
I shared favorite memories and stories out loud.
I spoke the names of all of our animal family who was waiting to greet him and carry him into the light. His best horse buddies Sunny and Oakie; Liza-Loo & Haley Boo the dogs; Jetta and Harmony dogs; Scarlet, Tigger, Mowgli and other cats…
He responded to each name very differently.  
When I spoke of Oakie for instance and talked about a time when they got out of the field and RACED around the property for quite awhile he nearly leapt up feeling the Gallop with his best buddy.
 
When I named Haley, who was our last dog, he somehow got out a deep throated partial nicker and picked his head up slightly as if he were seeing her in front of him. 
Lisa was there with us, amazed to see his responses to each individual.
Zoey, Princess Pony, Empress of One Heart, his dear buddy wanted to come see him.  We lead her in and she sniffed and ate hay by his side for awhile. 
I sang to him. Did TTouches. Applied Frankincense (slathered it generously actually) petted him, cried and rested together.   I encouraged him to let go of his body.
I reminded him of what he has said to me, "Do not think of me as growing old, think of me as growing to the light."
He passed peacefully around noon on Monday, 11/11/19. 
After he passed, I spent the afternoon singing, petting, grooming, crying, and preparing with flowers, smudgeing, and singing with his body and soul, clearing chakras, readying his beautiful body vessel
to be taken to the creamatory that night as we began adjusting to this new reality without Ibis in his physical body.  
He was cremated very early Tuesday morning.
Kisses an hour and a half before Ibis passed.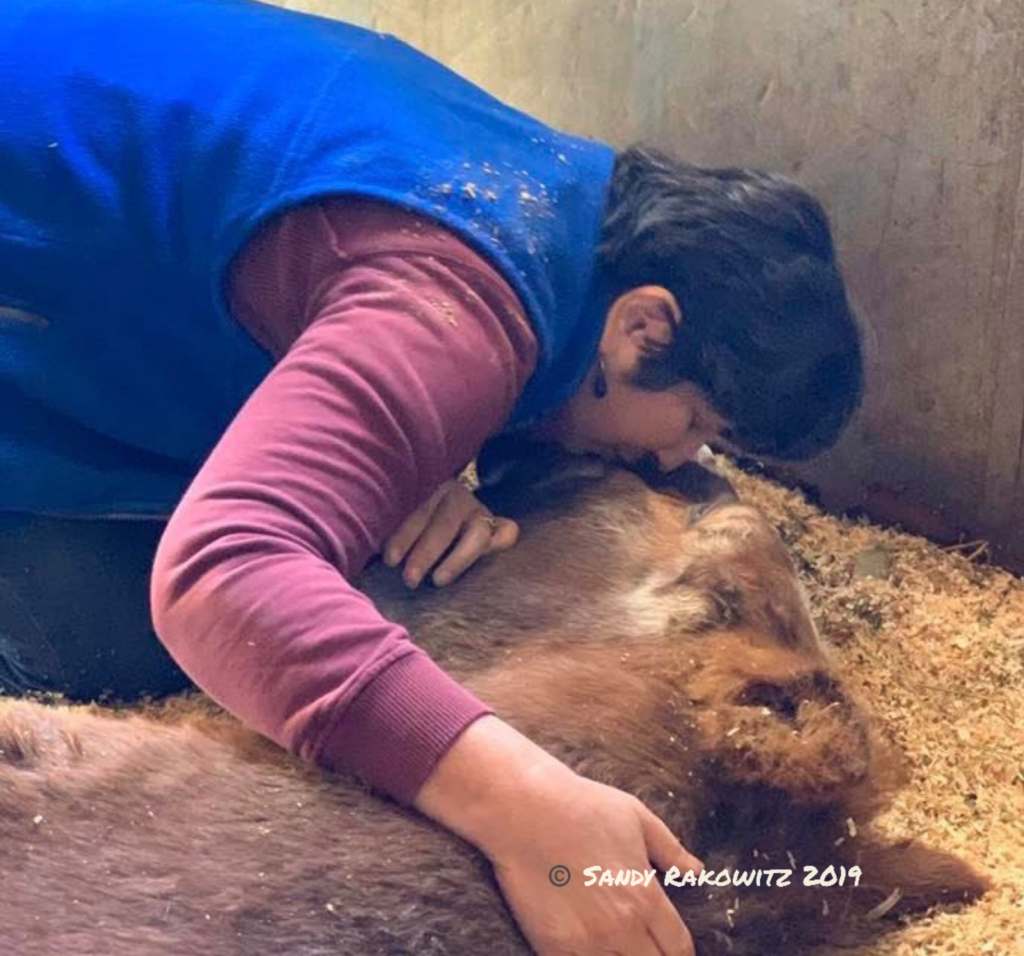 We thank you for your kindnesses. 
Ibis pictured below – galloping this summer, 2019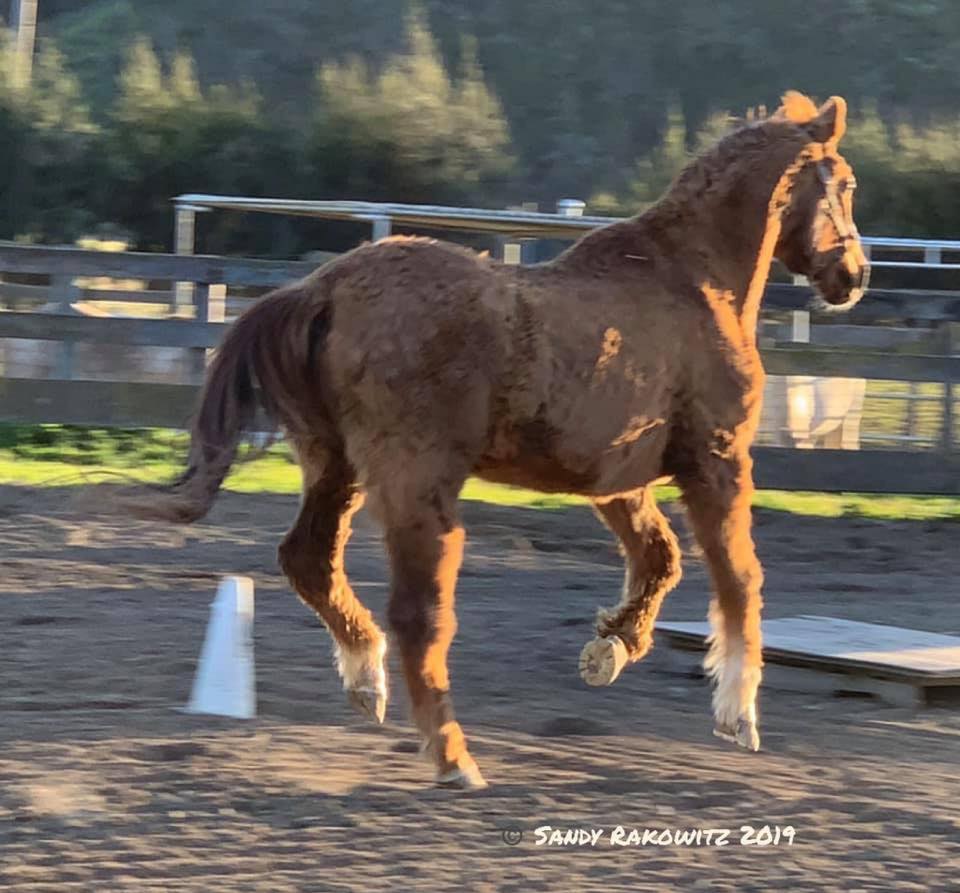 There are SO many people to thank for the 32 years with Ibis.  
More recently, there are so many who have supported us through these last months and years.
And especially on Monday, 11/11/19…

On his last day:
Lisa Morr, who owns the barn was with us with profound support.  I could not have gone through this without her by our side, and for her deep love and care for the last 3 years immediately upon our arrival in California.
Melissa who gave me several jackets, blankets and a winter hat because I was SO cold all day Monday, and offered a big comforting, much needed hug;
Shannon McQuat Volunteer Coordinator at Hospice SLO assisted in putting out word to our Doula and Threshold Singers network to provice support;
Local friend Suzanne Park saw my post on Facebook and brought food and comfort;
Karen Rogers – Lead Doula from Hospice SLO came immediately and provided phenomonal support during his passage for us both and for hours afterwards.  
Richard Levessor came in the afternoon and stayed with us through the late night after Ibis' body was picked up providing hot tea, comfort, sage, ritual and deep support.
Natalie Miske, one of our Threshold Singers came to sing sweet songs with us with her gentle angel voice and presence;
Linda Lee, Spiritual Advisor and Angel incarnate held high watch prayer – for the last 2 years, and throughout his last day;
Bunny Spirits-in-Transition Helper Extraordinaire who valiantly assisted getting me in contact with Ella Bittel, DVM, Founder of Spirits-in-Transition while Ella is in Costa Rica!!!
Ella Bittel – my End-of-Life, Spirits-in-Transition with Animals Mentor, friend, TTouch Practitioner and one of Ibis's Holistic Vets, Chiropractor, Acupuncturist, Chinese Herbal Wiz who spent HOURS on the phone with me on Monday from Costa Rica holding the most profound space for us while coaching me through every detail & question possible;
Dr. D. from the Equine Vet Clinic who came immediately to assist us in Ibis' passage with his compassionate care;
My neighbor Roger who loves and cares for Cassia on days of need, like Monday, and brings me kindness, compassion and food on a day like today;
Dear Friend Teresa Hermann for her sweet prayers, phone support, holding space and song on Monday;
Maritza Parra, my dear, sweet, loving, creative coach who held us through the day, and who deeply encourages my Multi-Dimensional Communications and expression with all of you;
Christine Marie, Jennifer, and Eric from Eden Memorial Pet Care for their compassionate contacts and understanding of the challenges unique to a horse's end of life and their cremation services;
My Jewel TTouch Sisters Elinor Silverstein, Sage Lewis and Linda Tellington-Jones who were by our sides from afar;

And, my deep gratitude to Linda Tellington-Jones for her extraordinary body of work known as Tellington TTouch – as Ibis brought me to this work 30 years ago and with sacred TTouches to his last breaths; 

To my Mom whom I love with all my heart, my Dad who sent me one of the most important messages of the day from the Spirit realms; and to my brothers, niece and family who just love me;

And, to all of you who have loved us from near and far – SO many were connecting via Facebook on Monday as I put out word of his being down and dying, showering us with your love and compassion throughout the day, since – and through the last years.
And, there are so many others who have lovingly supported us throughout our 32 years together.
As you can see, it took a big village to assist Ibis in such a beautiful passage on Monday.
In lieu of flowers please make donations to:
Hospice SLO – Click here
and to Spirits In Transition – Options in End-of-Life Care with Animals – Click Here

There will be an online Memorial & Life Celebration on 11/17/19.
This is an Honoring and Healing Event – ONLINE so you can join us from wherever you live.  
Everyone is invited to join us.  Please CLICK HERE to register – and a replay recording will also be sent to you.  Even if you are reading this after 11/17/19,  please register so we can send you the recording of this healing event with Ibis.
May peace abide in your hearts.