Ok, I know the holidays are over, and you may be sick of holiday music, but…..
Someone sent me this video just before I went away before the holidays and I didn't send it out to anyone….I was telling a friend about it last night, and so I watched it again this morning. It just really makes me giggle and laugh.
I think giggling with the goats is a great post holiday, mid winter stress relief pick me up-
So I wanted to pass it along to you – it is baby goats playing and their antics are perfectly set to jingle bells –
They are incredibly adorable and it is really a hoot!
I went to their website gigglewiththegoats.com and saw a video of them making the video – it is just a riot to watch them, and just too cute….
Hope you get some giggles too,
Sandy
Sandy Rakowitz of One Heart Healing Center for People and Animals is a graduate and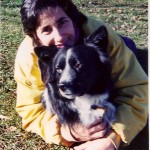 former faculty member of the world renowned Barbara Brennan School of Healing, Brennan Energy Healing Practitioner, Tellington TTouch Practitioner, Animal Communicator, Essential Oils Expert, Entrepreneur, Host of Essential Oils 101, a monthly Tele-seminar educational forum for holistic health and wellness with people and animals, Creator of the Program, Pet Loss: Soothing Heartbreak and Kindle Booklet Author of Pet Loss: 10 Soothing Heartbreak and Grief Tips. Sandy has 20+ years of experience in the field of Holistic Wellness.
I invite you to explore One Heart's educational offerings. When you go to my site there is much information awaiting you. Here you have free access to listen to previous classes and when you sign up for the One Heart Newsletter you will receive free updates, tips and other goodies. https://onehearthealingcenter.com 434-973-8864
Mentoring People and Animals For Healthier, More Vibrant and Inspired Lives!