Learning Animal Communication…

…Imagine being able to Listen to your Pet's Language for animal communication…
… learning to tune in, converse, hear what your animals are saying, feeling, thinking. 
Imagine knowing how to speak the language of your animals, so you better understand them, and they understand you.   ONE HEART TOGETHER…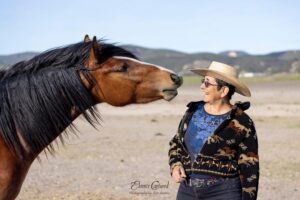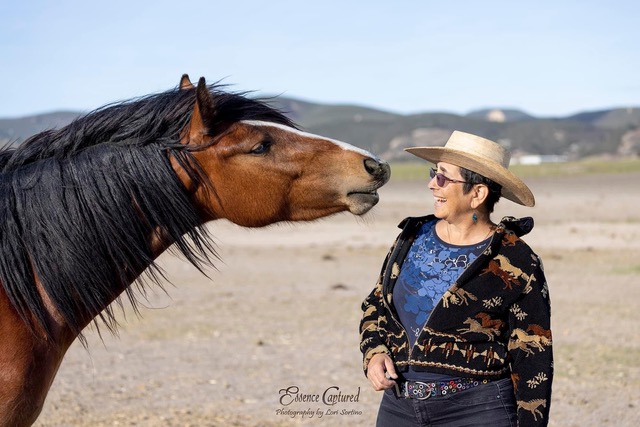 The keys to interspecies telepathic communication

Cassia the Cat – "This Animal Communication Course has my paw of approval."

To deepen the unique and special bond with your animals into magical places
To send and receive information with your animals learned step-by-step
Ways to understand what your animals are thinking, and feeling
To quiet your mind, center and receive messages from your pets
Join the animal communication course designed so you will:
Sense what's happening health-wise from your animal's perspective
Work with puzzling behavior & issues with new tools & increase efficiency and accuracy
Learn to quiet your mind into a state of receptivity (even if that has been hard before now)
Learn key body-mind centering and grounding techniques for increasing your clarity
Click Here to get more information and to register
I Love These Classes with Sandy! 
"I love these classes… it's really brought me much closer to my dog Hava.
Now we communicate even better than before! In fact there's a huge difference. Her first reaction was, 'You're talking with me the way I understand?'  It was fabulous."
~ Amy P., Maryland, Dog Mom & Ballroom Dancer

I felt so much more confident! 
"I was practicing the skills taught in the class about asking questions
while communicating with my dog.  I felt so much more confident
than I ever have before in terms of what questions to ask,
how to ask them; how to stay in the questioning while clarifying
and not jumping to assuming what that meant or trying to solve the issue.
I had never had that level of presence with it before
and that felt really good. 
Sandy, thank you for teaching in such a clear way.
I really appreciate your approach to teaching animal communication.
Practicing with the other dogs and hearing other people report back has been really great."
~ Jill L, California, Yoga Teacher
About Sandy Rakowitz, the Animal Communicator leading this course: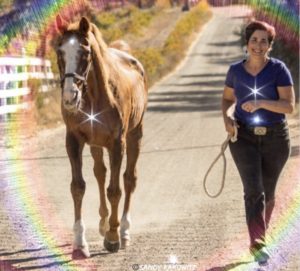 Why she developed this program:
Growing up she felt like an outsider. The place she didn't feel this way, was with horses.
With them, she was able to deeply connect, feel accepted, seen and loved for who she was.
She found a wild, magic freedom and magical sense of Oneness while with horses.  Connecting with them, she discovered an unspoken, intuitive language of trust, safety and rapport.  She learned to speak their language.

She learned to believe in herself, just as she was – which helped her to believe anything was possible through connection.  Through the 4 year energy healing training at the Barbara Brennan School of Healing (1991-95), and being faculty their for 6 years (1995-2001), she honed her energy healing and energy and consciousness communication skills which formed the core of her 30 year professional practice.
Now, she teaches people to tap into this inner-resource that everyone has, this profound ability of connection with animals and each-other to see what gifts emerge from each individual.
Through animal communication and connection, people and animals discover an empowering sense of freedom, confidence, deep belief in self, trust and that anything is possible, through connection.
Sign up here now: https://onehearthealingcenter.com/learn-animal-communication-mastermind/