Change your mind, change your heart, change dog behavior.  Respect and Trust Your Dog's Job for Powerful Results without punishment.
Have you ever felt better and more at ease when you have a focus to pursue, a direction to follow?   How do you feel when someone thanks you for doing your job?  And for doing a job well done? 
How do you feel when someone takes time to sit down with you when you have been upset?
Excessive Alerting Behaviors 
Alerting behaviors and barking with dogs are instinctual.  
Dogs bark for many reasons.  Alerting you to something happening is one of those instinctual jobs.  
Recently Linda Tellington-Jones, founder of the Tellington TTouch Method, were talking about the remarkable effects we are seeing using BEMER* and TTouch with dog training.  
One of the topics Linda and I spoke about was excessive barking and reaction behaviors.  Specifically when dogs see or hear other dogs or people while walking on leash, when people are coming in the door, or when dogs hear people or dogs walking by outside the house.  
Respect and Trust Your Dog's Job for Powerful Results
Linda commented, "Let's look at this this idea that we have found so much success with dogs who go off and bark in a way that is not acceptable.  Such as when someone comes in the house, or when they hear someone outside. This is like a startle behavior.  
One of the things that we do instead of punishing a dog, or ignoring them – which is another possibility and which does not help in my experience, we actually acknowledge the dog and say 'Thank you very much.' 
Then we quietly bring them back and have them sit down. Sometimes in the beginning, using a treat is helpful. Mainly, using small circular TTouches on the shoulder, which actually deepens your relationship." 
Linda went on to say, "I feel it is so important is that we let people know dogs have to have a job. So after they bark, say to them 'You did a great job! And add in something like, 'I'm here, I've got it handled, thank you very much.' Acknowledgement with a thank you just makes such a difference."
The TTouch Influence
Bev has been applying this concept of using TTouches and acknowledging her dog Ruby for doing her job. Ruby used to bark incessantly and very loudly for long periods of time at people and dogs walking by the house.  Now Ruby barks to alert Bev that someone is walking by, and literally looks over to, or walks over to Bev to check in with Bev and does not continue the barking!
Relationship Building with Trust
Linda continued saying, "Relationship building is one of the hallmarks of the Tellington TTouch Method.  The T in TTouch stands for Trust.  Bev is having Trust in Ruby and Ruby is having Trust in Bev.  It's really beautiful, and a huge change.
Tellington's TTouch Method is looking to change dog behavior through balance in the dog with physical, mental and emotional balance. 
Fight and Flight vs Calm and Thinking Behaviors
Alarm or alert barking is also an activation of the Fight or Flight Stress where the Sympathetic Nervous System is activated.  Dog behavior can be changed briefly when they are in fight or flight, instinctual reactions.  The Parasympathetic Nervous system is the calm responses, where you can think instead of react and is often referred to as the state of Rest and Digest.  When the parasympathetic is elicited, the calm, more restful state, this is when an alert, focus and concentration can happen, when dog behavior can change and more readily learn and be retained.
Change Your Brain
In preliminary pilot studies measuring brainwaves while applying TTouch we saw brainwaves becoming more coherent. When there is less anxiety there is a calmer mind, which allows for less reaction along with the ability to think.   
We've consistently observed over decades, with thousands of dogs, that the use of TTouch calms alarm and alert behaviors, not only in the moment, but overall and over time with a cumulative effect.  We've also seen TTouch supports positive dog behavior changes with the ability to learn more readily, to think instead of react, and to form bonds with other animals and with people more easily and quickly.  Dog behavior is more likely to change more easily in this state.
BEMER Supports Parasympathetic Nervous System
BEMER use supports this balance by enhancing the parasympathetic nervous system.  
We are now seeing when dogs and their people are laying on the BEMER for just eight minutes, a  remarkable calming and relaxation occur.  BEMER supports the parasympathetic response. 
'We know how successful TTouch is,' said Linda. 'What I hear you saying Sandy, and what I've been seeing, is that working with reactive dog behavior is just so much faster while also using BEMER. The level of shift in the nervous system from laying on this mat is really remarkable.  
The unique BEMER signal brings an animal into this calmer state, as you say, of being able to listen and learn in a new way, and with more focus, it's really beautiful." 

~~~~~~~~~~~~~~~~~~~~~~~~~~~~~~~~~~~
WOOHOO!!
Linda Tellington-Jones will be here in San Luis Obispo, CA on Friday October 27.
I am honored to be joining Linda with a BEMER and TTouch for Dogs Demonstration and talk. 
Following is a two day Horse Training with Linda. 
For more information and to register go to TTouch.com Calendar
or contact sandy@OneHeartHealingCenter.com 
Please come and JOIN US for this exciting, groundbreaking event!
~~~~~~~~~~~~~~~~~~~~~~~~~~~~~~~~~~~
Have you been frustrated with dog behavior that 
are not changing no matter what you've tried?
…I want to let you know, that whether you are nearby,
or far away across the country or globe, 
you can get the help you need with your dog, cat, horses…
via phone or Skype or here…
…experiencing excessive barking, leash pulling, fearful reactions to sounds, 
going to new places, visiting the vet, reactions to other dogs or people?
…Let's get you the powerful results we've consistently been seeing
with so many other people with their previously challenging dogs!  
Simply contact me to schedule an initial,
complimentary Discovery Conversation. 
Let's talk about the primary frustrating issues you need help resolving. 
We will see how and which of my services can best support you
and your dog, (or any of your animals)
– so you can have powerful results just like so many other clients!
Email me at:  sandy@OneHeartHealingCenter.com  or call 434-996-3595
to set up your complimentary Discovery Conversation with me now.
~~~~~~~~~~~~~~~~~~~~~~~~~~~~~~
I always appreciate your referrals, and your sharing the love
in these articles, services and events
with friends, colleagues and family,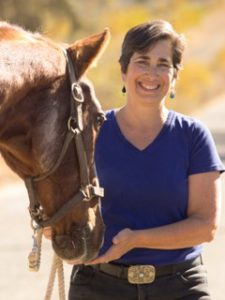 Thank you!
And thank you for the compassionate ways
in which you show up 
in your life, 
and with your animals.
In Gratitude,
Sandy