TTouch is a specialized approach to wellness support and training with animals; domestic, exotic, wildlife and zoo animals. Used around the globe, this unique method is based on cooperation and respect and offers a positive approach to training, performance and wellness.  TTouch has its roots in a philosophy that sees all beings — humans and animals alike — as reflections of a Divine Whole.  
TTouch-for-You® Recognizes the brilliance of your body as a vessel for your soul, knowing that every cell in your body is a genius, and focuses on learning TTouch-for-You as Self Care.
Sandy Rakowitz is an award winning coach who integrates potent modalities, training and decades of experience with thousands of clients and who has created dozens of popular programs for enhancing the well-being of people, and animals.
Since 1988, Sandy has studied and trained extensively with Linda Tellington-Jones and Tellington TTouch and is a very experienced TTouch Practitioner with Horses, Companion Animals and People.
In 1988, Sandy also began her studies with Sally Swift, founder of Centered Riding and quickly became a certified Centered Riding Instructor, Level 2. Sandy now incorporates the principles of centering and grounding techniques drawn from martial arts, body awareness, imagery and sports psychology into all of her work with people, horses, riders, dog, cat, horse handlers, entrepreneurs and for everyday living to facilitate a balanced, free and coordinated use of self in relation with other animals, people, and all situations in life.
Sandy also has an extensive training and experience in Energy Healing Medicine. In 1995, Sandy graduated from, and then became a faculty member for 6 years with The Barbara Brennan School (BBSH) a global healing institute dedicated to the evolution of the human spirit.  This four year professional training program in healing and human consciousness is the world's premier institute of hands-on energy healing and personal transformation. The specialized form of holistic support taught at BBSH is a hands-on system that works with an individual's energy field, chakras, and consciousness system to support and enhance physical, emotional, mental and spiritual wellness and balance with depth, skill and care.
All of Sandy's training has been tuned to listening to this universal language of sensory information with humans, energy fields, nature, animals and conscious awareness on all levels. All species communicate through a universal language and consciousness that can be tapped into through the sensory system. Through all of her training in studying with various Animal Communicators and by continuing to listen, receive information and learn through all of her senses, Sandy has honed her telepathic communication skills with animals over the years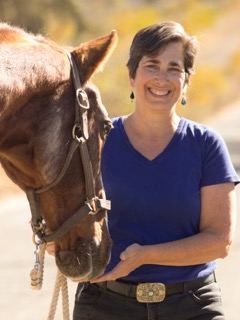 Sandy has been a pioneer in translating Brennan Healing Science to work with animals of all species and incorporates many leading edge holistic modalities to deepen and support our transformational wellness journey with ourselves and our beloved animals.
Sandy has also expanded into business coaching from a heart and soul perspective.  She is a Certified Coach in Money Breakthrough Method®,  Sacred Money Archetypes®, and is a Certified Money, Marketing & Soul® Coach.
Sandy is an author, teacher, coach, practitioner and is the Founder One Heart Healing Center.  She has worked with thousands of women around the globe, worked with dogs, cats, horses, and many other species, taught hundreds of workshops on healing with people and animals through the past thirty years.  She has appeared on Public Radio and TV; Hosted and Produced Essential Oils 101, a monthly Teleseminar Series; The Animal Heart Wisdom Show featuring Holistic Animal Experts; Founded the Awaken Animal Communication System; is Creator of the Awaken Animal Communication Event; is Founder of Living Your Best Life Animal Communication Training and Mentoring Certificate Program; is the creator of Jitter Busters for Pets offering natural, holistic solutions for reactive animals; and the Big Cat Animal Communication Adventure a 4 day training in Interspecies Communication at the Big Cat Rescue Sanctuary in Tampa, Florida.  She has many other transformative programs as well.  She is collaborating with Linda Tellington-Jones in numerous TTouch-for-You online programs.
Sandy's clients and students have included healing experts and leaders, veterinarians, vet techs, animal communicators, dog, horse and cat trainers, holistic practitioners, energy healing practitioners, animal rescue organizations, SPCA's, Therapeutic Riding Centers with people throughout the US, Canada, Mexico, Caribbean, UK, Australia, Japan, South Seas and Europe, and people just like you!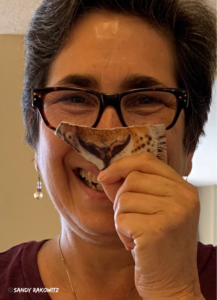 Sandy currently offers 1:1 private sessions, coaching programs, and a variety of live talks, classes and programs both in person and online.  Get Started Here
You're invited to get your complimentary 'Animal Communication Kit' at www.OneHealingCenter.com (in the upper right hand corner)