Unleashing the Wild Cat and Playfulness
in us all on Halloween.
Lions, Tigers and Leopards, Oh My!
Carving Pumpkins at Big Cat Rescue?
Check out these magnificent animals!

Sandy Rakowitz of One Heart Healing Center helps people and their animals resolve conflict, assist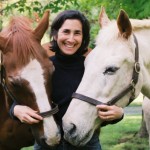 communication, aid health issues and deepen bonds with one another. She has 20+ years experience in the field of Holistic Wellness.
Mentoring People and Animals for Healthier More Vibrant and Inspired Lives!
Set up a Consult so we can create a Step-by-Step Healing Action Plan designed just for You or The Animals You Love.