Forgiveness and the Freedom of Letting Go
What is Forgiveness?
The act of forgiveness is like a healing bath, clearing out the gunk of blame within. Forgiveness helps you make peace with your past….because when we stop holding on and clinging to anything, we realize we have everything…
How Do We Find Forgiveness?
Forgiving ourselves is really the key first I think….for-giving our own self for 'this or that' behavior. Recognizing that in for-giving to our self is a way to give back to the self, to give yourself what was missing. To give yourself what you have blamed the other for doing.
Forgiving the other is important, but so is forgiving ourselves.
When we can forgive ourselves, we also set the other free along with our selves. When we give back to the self what was missing, we give ourselves the opposite of what we blamed the other for in the first place. This quality that was missing is at the source of our blame. This brings us back to ourselves, stops us from clinging on to the other and what went wrong, and frees both ourselves and the other.
When we feel wronged, where is there real loyalty that we are holding onto? It usually looks like blaming the other person. "they did this or that, and "THEY were wrong!"
But what is the actual underlying clinging or loyalty we are holding?
To Who and what in our past are we really clinging to and to who and what are we keeping our loyalty?
What was missing?
What have we been loyal to when we cling to a past event and have been unable to forgive the other?
Is this incident the only place in our life where this quality has been missing?
What is the pattern you see?
This is our real inside work. If we are unable to forgive another for a wrong done to us, it is not usually just with this one situation.
If we dig a bit deeper and reflect, we can usually find a series of events that have a theme of being 'wronged' by others. This is deepening the healing for yourself.
This will ultimately lead us to a deeper connection with ourselves, with the other, and with spirit.
This video by the Humanity Healing Network shows Forgiveness and The Freedom Of Letting Go…. with great compassion.
Article written by Sandy Rakowitz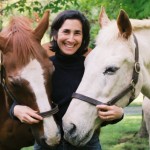 Do you or your animals need help on the road to living Healthier more Vibrant Lives?
Set up a Consult so we can create a Step-by-Step Action Healing Plan designed just for You or The Animals You Love.