Dance is Invigorating, Creative, Fun, Healing and Inspirational.
Check out this montage of dance clips from almost 40 movies!
Dance is in SO many movies, some of our most memorable ones!
Check out this Video!
How many of these movies have you seen?
May you dance the day away!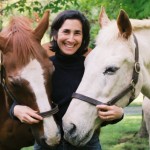 Sandy Rakowitz of One Heart Healing Center for People and Animals is a Teacher, Animal Communicator, Energy Healing & TTouch Practitioner, Essential Oils Expert, Author, Entrepreneur and Host of Essential Oils 101 a monthly Teleseminar. Sandy has 20+ years of experience in the field of Holistic Wellness.
Helping People and Animals Live Healthier More Vibrant and Inspired Lives!
Set up a Consult so we can create a Step-by-Step Healing Action Plan designed just for You or The Animals You Love. www.onehearthealingcenter.com