Smiling, feeling good and other positive side effects from receiving Free Hugs and other Random Acts of Kindness.
I am loving finding these Sunday Inspiration Video™s to share with you!
In this time of skepticism and wondering, What™s the Scam? and with so much Social Disconnection, it is so refreshing
to see the desire for Human Contact and Connection override skepticism!
Watch how the True Spirit of Humanity gets sparked…..
Sandy Rakowitz of One Heart Healing Center helps people and their animals resolve conflict, assist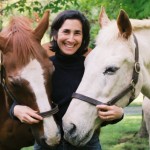 communication, aid health issues and deepen bonds with one another. 20+ years experience in the field of Holistic Wellness.
Helping People and Animals Live Healthier More Vibrant and Inspired Lives!
Set up a Consult so we can create a Step-by-Step Healing Action Plan designed just for You or The Animals You Love.