'Off the Grid' musicians play the song "Stand by Me" from all around the World!
This is so beautiful, moving, even spellbinding to hear, and watch.
Today's Inspiration Video is from the award-winning documentary, "Playing For Change: Peace Through Music.  Featured is a cover of the Ben E. King classic by musicians around the world adding their part to the song as it literally traveled the globe. Take a look to see what I mean…..
How in the world did they sinc all these musicians up so beautifully, perfectly, magically?
Sandy Rakowitz of One Heart Healing Center helps people and their animals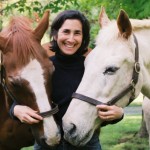 resolve conflict, assist communication, aid health issues and deepen bonds with one another. 20+ years experience in the field of Holistic Wellness. www.onehearthealingcenter.com
Helping People and Animals Live Healthier More Vibrant and Inspired Lives!
Tired of feeling pain?
Want to break the cycle of pain and inflammation?
Click here to Check out the next great No-Cost Teleseminar with Sandy Rakowitz