On this Day of Hearts and Love,
A Box of Chocolates for You…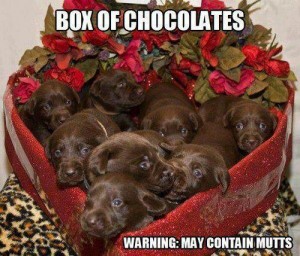 Here's My Valentine Snow Dancer Valentine Video Gift For You….
And, Today's  Cat's Wisdom….
Rippy says…
"Just because I'm good,
…doesn't mean I don't need attention!"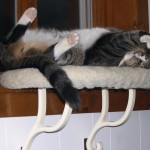 Be a voice for the animals,
with your hands,
your heart,
your actions…
We are all of One Heart.
I have openings for sessions and private coaching
for you and your animals to:
–Learn What Your Animals Are Saying;
–Develop Skills to Integrate Holistic Tools for Animal Health,
Behavioral, End-of-Life and Pet Hospice Care;
–And to Access Your Natural Skills, Abilities and Soul's Purpose.
As always, I deeply appreciate your referrals.
Pass around the newsletter, and keep the referrals coming!
Want to learn more about how to work with me?
Email sandy@onehearthealingcenter.com to schedule
a personal, complimentary Get Acquainted Call.
Thanks to all of you for your interest
and support in this work…
…your love of animals and healing.
…and for being wonderful You!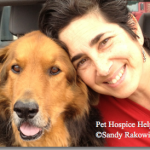 Sandy & The One Heart Critters
PERMISSION TO REPRINT:
Please share and reprint any items from Sandy Rakowitz'
One Heart Healing Center Animal Wisdoms Newsletter in your
own print or electronic newsletter if you include the following:
Reprinted from Sandy Rakowitz. Subscribe at:
www.OneHeartHealingCenter.com
WAS THIS EMAIL FORWARDED TO YOU?
Get this newsletter to your inbox every week by subscribing at:
www.OneHeartHealingCenter.com
DISCLAIMER:
This information is intended for educational purposes only and is
not a substitute for medical care for people or animals.
No diagnosis or prescriptions are given or intended for
any health issues or conditions.