Who is the oldest OTTB horse alive?
At 37 years old, my horse, Ibis, is currently the oldest registered OTTB (Off the Track Thoroughbred) living in the U.S., according to my research on google as of this writing.
Happy 37th Birthday Ibis!

Â
Ibis has one of his wise messages about living life more fully for you.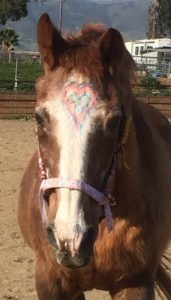 First, let me tell you what happens when I tell people Ibis' age. Â They pause, look at me, and quizzically ask:
How old do horses live?
A: The average life expectancy of a Thoroughbred is between 25 and 30. There are records of Ponies, Arabians, and crossbreeds who have lived into their 40's and early 50's. Years ago I met "Grammy" an Anglo Arabian, then 52 and who passed two years later.
Who have been the Oldest Thoroughbreds?Â
Prospect Point who died in 2016, and Merrick in 1941, both 38 years are the the two oldest American off the track thoroughbreds I can find on record.
Searching for Current Thoroughbred horses off the Track, 37 and Older
I have written to several publications and have posted in groups on Facebook looking for anyone else who currently has an American OTTB as old, or older than Ibis, and who is alive.Â
One of the groups has over 27,000 members. Within two hours of asking "Who is the oldest OTTB you know of?" I heard from over 300 horse people!  In addition to congratulating Ibis, at the time of this writing, only one other group member has a TB currently alive past 34, an unregistered TB, 37.
Ibis is still going strong!
Birthday wishes have poured in from hundreds of people on facebook. Ibis thrives on people connecting with him, it inspires and fuels him! Â
Pictured below, both of my 'Birthday Kids' having a romp on their big day 2019! Ibis 37 and Zoey 27. Â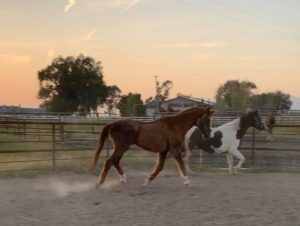 Every time I see Ibis gallop I am mesmerized, awed, tickled, thrilled, and grateful.Â
Here is Ibis in his 37th Birthday Gallop.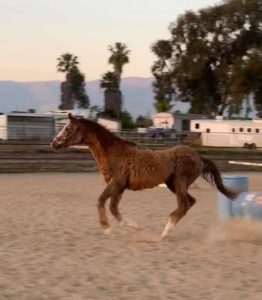 Birthday Message from Ibis
On the morning of  his Big Birthday, I asked if he had a message for my animal communication group. ? He then asked me to share this excerpt with you:
"On my 37th Birthday, I wish for each of you to let go of what you think 'ought to be.'Â
Go with the deeper sense of what is here, even if you don't know what that is right now.

Trust yourself and your animals,  Also Trust the larger sense of life.  And let go, leaning into the deeper, bigger picture.
Let go, release, have fun.  Let go of your smaller concerns.
They constrain you.  Don't be so concerned with the details of how it should or ought to be.Â
Free yourself. And you will find us anew.Â
Go the easier way in life.
Think less.Â
Find satisfaction and what you love about each other.Â
Listen.Â
Tune in.Â
Just be.Â
Don't think so much.Â
Play.
Your journey doesn't have to be so hard.
Find the easy way.Â
Tune in and reach for inspiration.
Follow your intuition and your inspirations.

Â
It's that simple."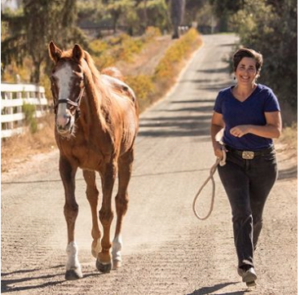 Love Always,
Ibis &Â Sandy
About Sandy Rakowitz:
Sandy is the founder of OneHeartHealingCenter.com specializing in guiding people to learn Animal Communication and Holistic Practices for themselves and with animals. Energy Healing, Tellingon TTouch, Essential Oils and channeled holistic healing methods, including her Creative Art Journaling process and the Awaken Animal Communication Method.
Currently she is colloaborating with Tellington TTouch founder Linda Tellington-Jones in innovative online programs for people to learn TTouch-for-You; creating the humanity and life craved and "Heaven-on-Earth" by integrating Quantum Science, Spirituality and the Tellington TTouch Method.
Get your free Animal Communication Kit with your subscription to Sandy's popular "Animal Wisdoms" e-zine Click HereÂ
Share the Love, share this on social media!