Really, Your Dogs, Cats, Horses, Birds…
They Want You To Get What They Are Telling You!
Take A Look…
Get Going To Understand Your Animals in a Language Beyond Words…Deepen Your Bond…
Thanks for your interest in this class! 
However….THIS TELESEMINAR CLASS IS OVER. 
Please join the weekly One Heart  Newsletter/Ezine Animal Wisdoms in the upper right hand corner to stay updated on upcoming classes and special offerings – and get a weekly does of Animal Wisdom, right from the animals.  You'll also get a complimentary E-Course Video series on using Essential Oils with people and animals!
About Sandy: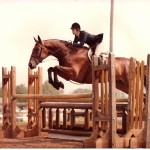 From Horse Trainer and Riding Instructor to one of the pioneers in integrating Brennan Energy Healing Medicine with animals, Sandy became an expert in intuitive and natural healing for people as well as with animals.
Sandy is a graduate and former faculty of the Barbara Brennan School of Healing with people, the "Ivy League" of energy healing medicine schools.  She has also developed expertise in Tellington TTouch with Horses, Companion Animals and People, essential oils, flower essences and hospice with animals.  As owner of One Heart Healing Center for People and Animals, she has gained insights in understanding the viewpoint of animals and what they want people to know about their health, their lives and behavior.
With her desire to assist people in developing and enhancing their innate intuitive abilities for natural healing and to deepen their relationships with their animals that goes beyond words, Sandy has developed her role as Coach to the holistically oriented.  Her classes both Live and Online have become very popular.
Sign Up For 5 Ways To Know What Your Animals Are Telling You…