Animal Communication and Wisdoms through Emerald Green Eyes.
What Do Those Eyes Have to Say to You?
Before we find out whose are those green eyes,
and what they have to say to you…Â
…Imagine walking down a path with thick lush green leaves, bushes, and trees.
You see small amber eyes peering through the vegetation.
There's a flurry of quick movements with a blur of cream colored fur.Â
Around another bend in the pathway,
you see a flash out of the corner of your eye.
You glimpse a long legged tawny colored creature with spots
and unusually tall ears. Â
With each whisper of movement you glimpse through the dense green undergrowth,
your excitement builds.
You know there are many eyes watching.
The wild ones know you're there. Â
You move mindfully and quietly, slowing your breath
with deliberate inhales and long slow exhales
to stay centered and grounded. Â
Continuing around another corner,
you scan through the bushes.Â
You see a pair of green eyesÂ
with a laser like focus staring at you.
Your eyes lock. Â
You feel the potency of the stillness embodied
by the black leopard with stunningly gorgeous,Â
and fierce emerald green eyes. Â
His pinpoint focus mesmerizes you.Â
As you read this, envisioning yourself
with this sleek, poised, Big Cat 100 feet away,
notice how all your senses are tuning in
and it's as if you're right there with him on the path.Â
Allow this exquisite state of being,
of a heightened, potent stillness
to be breathed in.
Feeling the medicine of this focused stillness
wash through you. Â
Let this experience permeate your heart and being.
Feel the potency
of visioning,
and being with this leopard in this manner,
looking at each other intently.
Imagine what it would be like
to see this magnificent creature in person. Â
Next, imagine being in the physical presence
and close proximity of 60 Big Cats. Â
All on one property.
In a sanctuary where they are extremely well cared for,
deeply loved, a safe haven with:
* Cats who've been rescued from abandonment, abuse, neglect.Â
* Cats who've let their past release. Â
* Cats who now live in safety.Â

Can you imagine meeting and communing with many species of Big Cats, in person?
And actually conversing with Big Cats
who now live a transformed life,
with expanding, opening hearts?Â
Would you accept an invitation from the Big Cats
who ask you to visit and commune with them
in their forever safe-haven sanctuary home in Tampa, Florida?Â
To hear the Call of the Wild.Â

To un-chain, un-bind, un-constrict and clear your own heart. Â

To commune and connect with them, converse, receive their messages and medicine.Â
You're invited to Come Journey with us
in the Big Cat Animal Communication Adventure. Â Â
4 Empowering, Expanding, Healing days with Big Cats
Learning and Fine Tuning Animal Communication
in Tampa, Florida
Sept 29- October 2, 2019
Let this be an opportunity
to move forward on your Soul Path
unleashing creativity, direction and purpose.Â
Take a Peek into the Big Cat Animal Communication Adventure,
watch the video trailer, Click Here: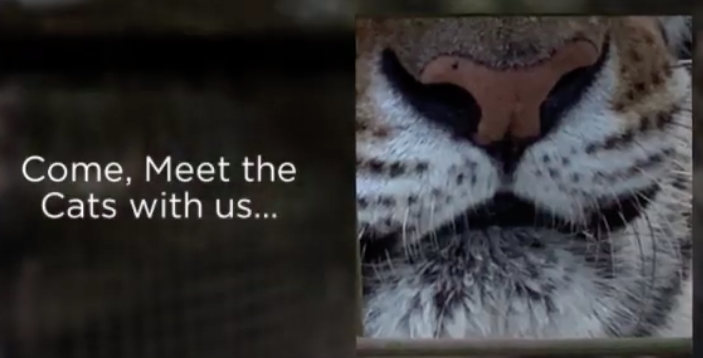 Come with us and find out the messages and medicine that awaits you in meeting with the Big Cats during this adventure September 29-October 2, 2019
Read the program details and Register now:Â
https://onehearthealingcenter.com/big-cat-animal-communication-adventure/
I'd be honored for you to join us in the Big Cat Animal Communication Adventure!Â
Do you have questions? Â
Let's chat!
Simply email me at: Sandy@OneHeartHealingCenter.com to a time to for us to speak. Â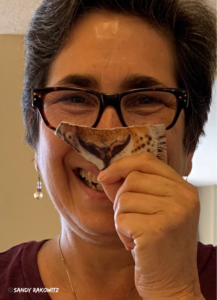 About Sandy Rakowitz:
Sandy empowers people to access and develop their natural Intuitive, Deepest Knowing while awakening their life purpose.
Connecting with the Divine Spark in themselves, their animals, and 'All-That-Is' through Animal Communication, Brennan Hands of Light Energy Healing with people and animals, Tellingon TTouch, Essential Oils, Money Empowerment, Life & Business Coaching, plus channeled holistic healing methods, including her Creative Art Journaling process and the Awaken Animal Communication Method. www.OneHeartHealingCenter.com